The Democratic majority on the House Financial Services Committee has drafted legislation that would issue fines to Big Tech companies for distributing digital currency or operating as a financial organization.
According to Reuters, the legislation comes as lawmakers have voiced concern over the intentions of Facebook, PayPal, Mastercard, Uber and other companies to come together to create Libra — a new type of cryptocurrency similar to bitcoin.
Facebook first announced the project in May 2019, prompting consumers and lawmakers to voice their worries about the plan. Even President Donald Trump weighed in on the issue, tweeting that he does not favor the use of cryptocurrencies.
"I am not a fan of Bitcoin and other Cryptocurrencies, which are not money, and whose value is highly volatile and based on thin air. Unregulated Crypto Assets can facilitate unlawful behavior, including drug trade and other illegal activity," the president said last week.
"Similarly, Facebook Libra's 'virtual currency' will have little standing or dependability. If Facebook and other companies want to become a bank, they must seek a new Banking Charter and become subject to all Banking Regulations, just like other Banks, both National and International. We have only one real currency in the USA, and it is stronger than ever, both dependable and reliable. It is by far the most dominant currency anywhere in the World, and it will always stay that way. It is called the United States Dollar," he added in two additional tweets.
According to Reuters, the "Keep Big Tech Out Of Finance Act" legislation seeks to define what exactly is considered a Big Tech company and to prevent them from distributing virtual dollars and from operating as a financial institution.
"A large platform utility may not establish, maintain, or operate a digital asset that is intended to be widely used as medium of exchange, unit of account, store of value, or any other similar function, as defined by the Board of Governors of the Federal Reserve System," the bill reads, according to Reuters.
The legislation also proposes that companies which violate the parameters outlined in the bill can be fined up to $1 million per day.
Facebook recently agreed on a $5 billion fine as part of a settlement with the Federal Trade Commission over violations of privacy laws.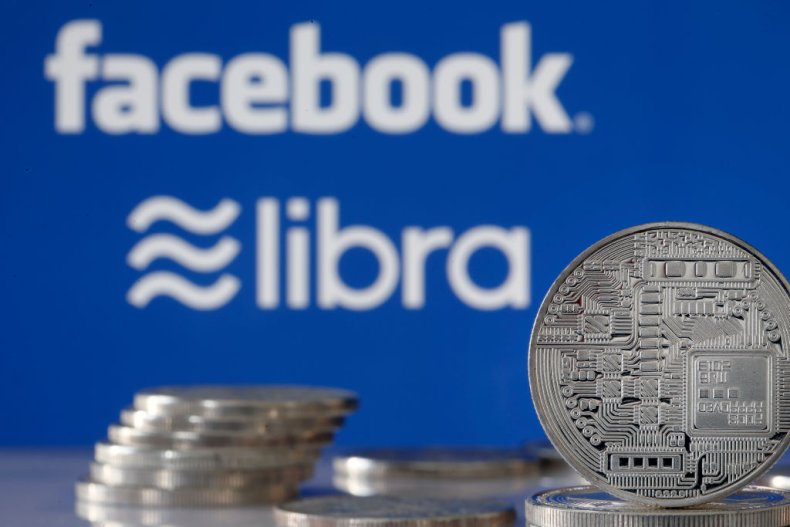 Reuters report comes days before representatives from Google, Amazon, Facebook and Apple all will testify before the House Judiciary Committee's antitrust subcommittee. The same day, David Marcus, the head of Facebook's Calibra — an internet wallet that will allow users on the social media platform to store and send Libra — will also attend a hearing about Libra held by the Senate Banking Committee. Marcus will also visit the House Financial Services Committee on Wednesday.
Members of the House Financial Services Committee have already called for Facebook to pause the project, which the social media platform plans to launch sometime in 2020.
According to Financial Services Chairwoman Maxine Waters (D-Cali.), the committee wants to investigate the impact that the digital currency could have on global markets.
"If products and services like these are left improperly regulated and without sufficient oversight, they could pose systemic risks that endanger U.S. and global financial stability. These vulnerabilities could be exploited and obscured by bad actors, as other cryptocurrencies, exchanges, and wallets have been in the past," Waters said in a letter addressed Facebook's CEO Mark Zuckerberg, Chief Operating Officer Sheryl Sandberg and Marcus.
Speaking to Yahoo Finance last week, Waters said there is nothing that can come out of the hearing this week that will change her mind on asking Facebook to halt the Libra project.
"We're going to begin this discussion. We're going to unveil what they're doing, how they're doing, who all is involved in it, and where they hope to go with all of this. I think we need time. I think that I would like them to support a moratorium, but we have got to find out exactly how far they've advanced at this point. There's a lot we don't know," Waters said.