Facebook Data Probe: Cambridge Analytica Whistleblower Says Death of Predecessor May Have Been Poisoning
The whistleblower at the center of the Facebook data mining controversy has said his predecessor was found dead amid rumors he had been poisoned.
Chris Wylie told British members of Parliament that when he was a specialist at Cambridge Analytica, he had heard that Dan Muresan, who was found dead in a Kenyan hotel room in 2012, may have been killed after a deal went wrong.
Muresan had been working on the Uhuru Kenyatta election campaign in Kenya, and there were many rumors surrounding his mysterious death.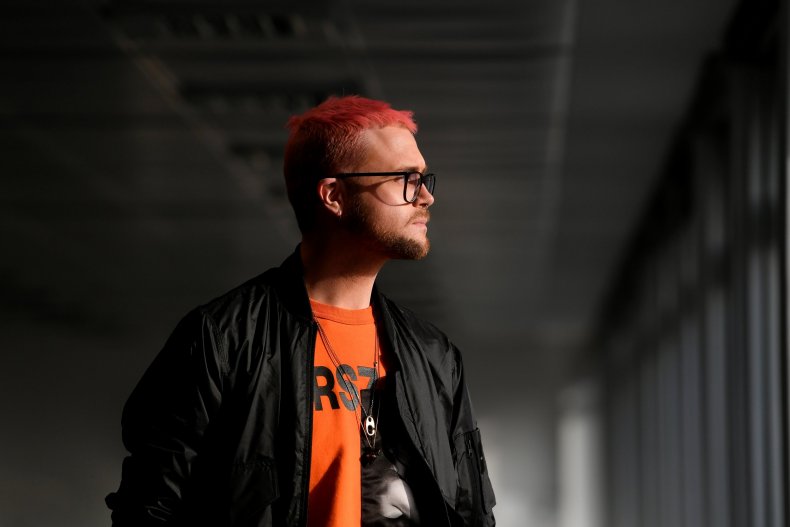 "When you work in Kenyan politics, or politics in a lot of African countries, if a deal goes wrong then you can pay for it," Wylie said.
"What I heard was that he was working on some kind of deal of some sort...and that a deal went sour...people suspected that he was poisoned in his hotel room. I also heard that the police had got bribed to not enter the hotel room for 24 hours."
"That is what I was told—I was not there so I speak to the veracity of it," he told the U.K. Commons Liaison Committee.
Wylie was telling the lawmakers about his role in Cambridge Analytica. The controversy is centered around his claims that the data of 50 million people was mined via the friend networks of 270,000 people who took a quiz on the social media giant. The data was then exploited to target voters in the 2016 U.S. election.
During Tuesday's hearing, he said that Cambridge Analytica and the Canadian company Aggregate IQ also had a considerable influence on Britain's EU referendum.
This was because the Vote Leave campaign spent £2.7 million, or 40 percent of its budget on Aggregate IQ, targeting up to 7 million voters. This circumvented campaign spending limit rules.
"I think it is completely reasonable to say there could have been a different outcome in the referendum had there not been, in my view, cheating."
He said he blew the whistle as he felt uneasy about Cambridge Analytica and its parent company SCL going into struggling democracies and influencing elections.
"You have a wealthy company from a developed nation going into an economy or democracy that's still struggling to get its feet on the ground—and taking advantage of that to profit from that," he said.
He added that he had received some "intimidating legal correspondence" from Facebook, whose chief executive Mark Zuckerberg has refused to appear before members of Parliament, although a stand-in for him will give evidence in April.