Facebook Encryption Plans Threaten 'Lives and Safety of Our Children,' U.K. Home Secretary, AG Barr Say in Open Letter to Mark Zuckerberg
U.K. Home Secretary Priti Patel, Australian Minister for Home Affairs Peter Dutton, U.S. Homeland Security Secretary Kevin McAleenan and U.S. Attorney General William Barr have joined together to protest Facebook's recent decision to encrypt its messaging services in an open letter obtained and posted by BuzzFeed News on Thursday.
The letter, addressed to Facebook CEO Mark Zuckerberg, requests that the company slow its plans for encryption and requests that it take into consideration public safety by enabling law enforcement to access illegal content in a manageable format and by consulting with their governments to best understand the needs of law enforcement.
Encrypted technology, asserts the letter, makes it easier for pedophiles to share child pornography online and makes it harder for law enforcement to track the posters down. They also fear that it will hamper investigations into election tampering and terrorism.
"Security enhancements to the virtual world should not make us more vulnerable in the physical world," it reads in part. "Companies should not deliberately design their systems to preclude any form of access to content, even for preventing or investigating the most serious crimes."
"Risks to public safety from Facebook's proposals are exacerbated in the context of a single platform that would combine inaccessible messaging services with open profiles, providing unique routes for prospective offenders to identify and groom our children," it continued.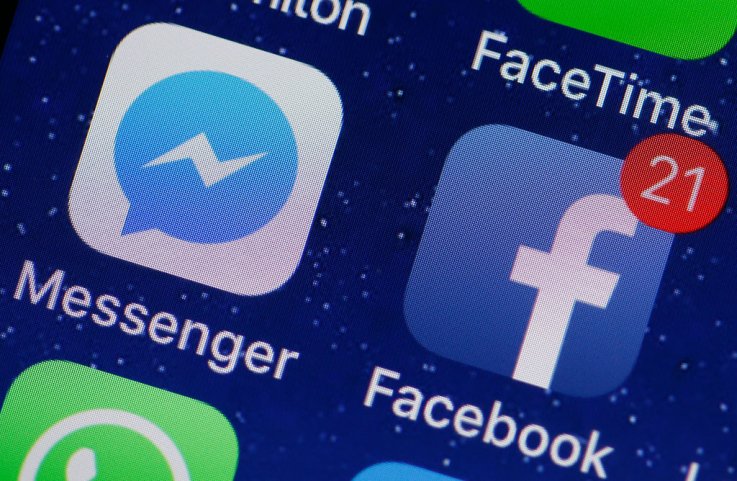 A Facebook spokesperson said to CNBC, "We believe people have the right to have a private conversation online, wherever they are in the world. We strongly oppose government attempts to build backdoors because they would undermine the privacy and security of people everywhere."
The spokesperson added that Facebook had been consulting with experts in child safety, tech companies and governments to ensure the safety and security of its users.
In 2018, Facebook made 16.8 million reports of child sexual exploitation and abuse content to the US National Center for Missing and Exploited Children, which the National Crime Agency estimates have led to more than 2,500 arrests and 3,000 children made safe.
Facebook, which also owns WhatsApp and Instagram, announced its plan to encrypt the services' messaging systems in January, as well as the planned end-to-end-encryption of the service. CEO Mark Zuckerberg was personally behind the choice to integrate the services, according to The New York Times; while the services would stand on their own, the integration would allow users to message across platforms for the first time.
The integration has also raised antitrust concerns due to the sheer size of the migration of services.
Facebook Encryption Plans Threaten 'Lives and Safety of Our Children,' U.K. Home Secretary, AG Barr Say in Open Letter to Mark Zuckerberg | News