Facebook F8 Developer Conference: When is it, How to Stream, What to Expect?
For Facebook—bruised and battered from weeks of controversial headlines and scathing media attention over its privacy and data collection practices—the show must go on. Its two-day F8 Developer Conference this week pledges to be the "biggest yet," but what can we expect from the U.S social media giant?
The Facebook of 2018 is not the untouchable Goliath it was 12 months ago. The event—which starts at 10 a.m. (PT) on May 1—comes at an awkward time for the website's founder and CEO Mark Zuckerberg, who is facing increasing levels of political pressure in the U.S. and threats of new digital regulation.
Thanks to the ongoing Cambridge Analytica scandal, in which data linked to an estimated 87 million accounts was allegedly misused for political profiling, the website has been plunged into a PR crisis. In recent weeks, it revised a slew of privacy policies and promised to radically restrict access from third-party apps.
In 2017, the developer conference—billed as a way to show off new technology, products and innovations, enthused about the future of artificial intelligence, bots, 360 video, streaming, machine learning, augmented reality and virtual reality.
These are all still of intense interest to Facebook, which—despite a challenging few months—boasted a 63 percent net income growth year-over year in its most recent financial results. In the filing, it pledged to "keep building new tools to help people connect, strengthen our communities, and bring the world closer together."
This year, according to the schedule, topics include plans for Instagram, Oculus VR, cybersecurity, mobile gaming, audience growth and advertising. Keynoted by Zuckerberg on Tuesday (10 a.m. PT), it remains unclear just how much time will be dedicated to recent events, and in what context they will be approached.
But Cambridge Analytica—and every other application based on data from the platform—will be the elephant in the room. Zuckerberg has said it will be addressed, but remained vague about to what degree. "I'm going to share more about the work we're doing to keep people safe, and to keep building services to help us connect in meaningful new ways," he wrote on his personal Facebook page on Monday.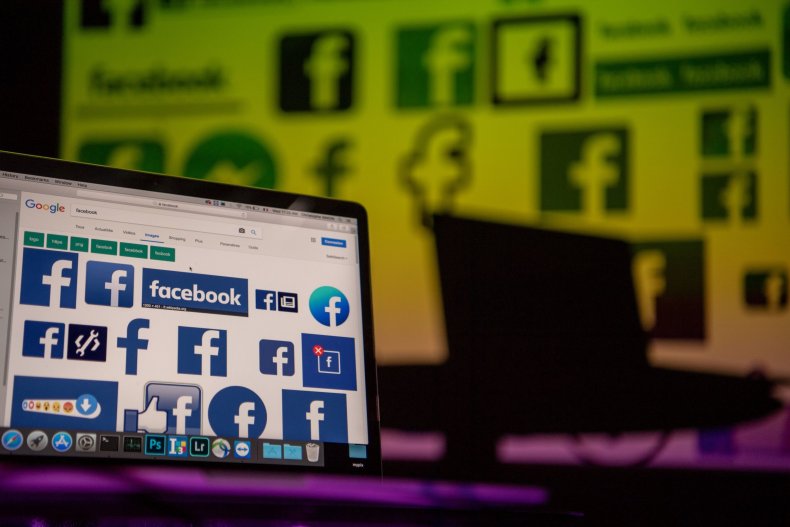 As part of this connectivity push, Facebook had reportedly planned to unveil a new smart assistant product during the F8 event. But according to Bloomberg, it was a proposal that was ultimately scrapped in the wake of the privacy abuse allegations.
Facebook made urgent backend changes in March it claimed were designed to "help mitigate any breach of trust with the broader developer ecosystem."
How to Watch and Stream
The conference, based in San Jose, California, will be streamed online this year via a simple sign-in page asking for your name and email address. (And yes, in doing so you agree to receive marketing related communications from Facebook.)
If you decide to sign up, Facebook will send you a reminder just before the stream goes live with a link to the sessions. It will save you the $595 ticket price. The full schedule for the F8 conference is also now live, showing daily events.
"This year's event is our biggest yet, with more than 50 sessions, interactive experiences, the opportunity to meet Facebook product experts, and the chance to interact with our global developer community," Facebook says on its website. While anticipation in the developer community is no doubt strong, this may be first year that it's not just excitement, but also uncertainty over what the future holds that permeates the atmosphere.