Facebook to Face Court in France Over Painting of a Woman's Crotch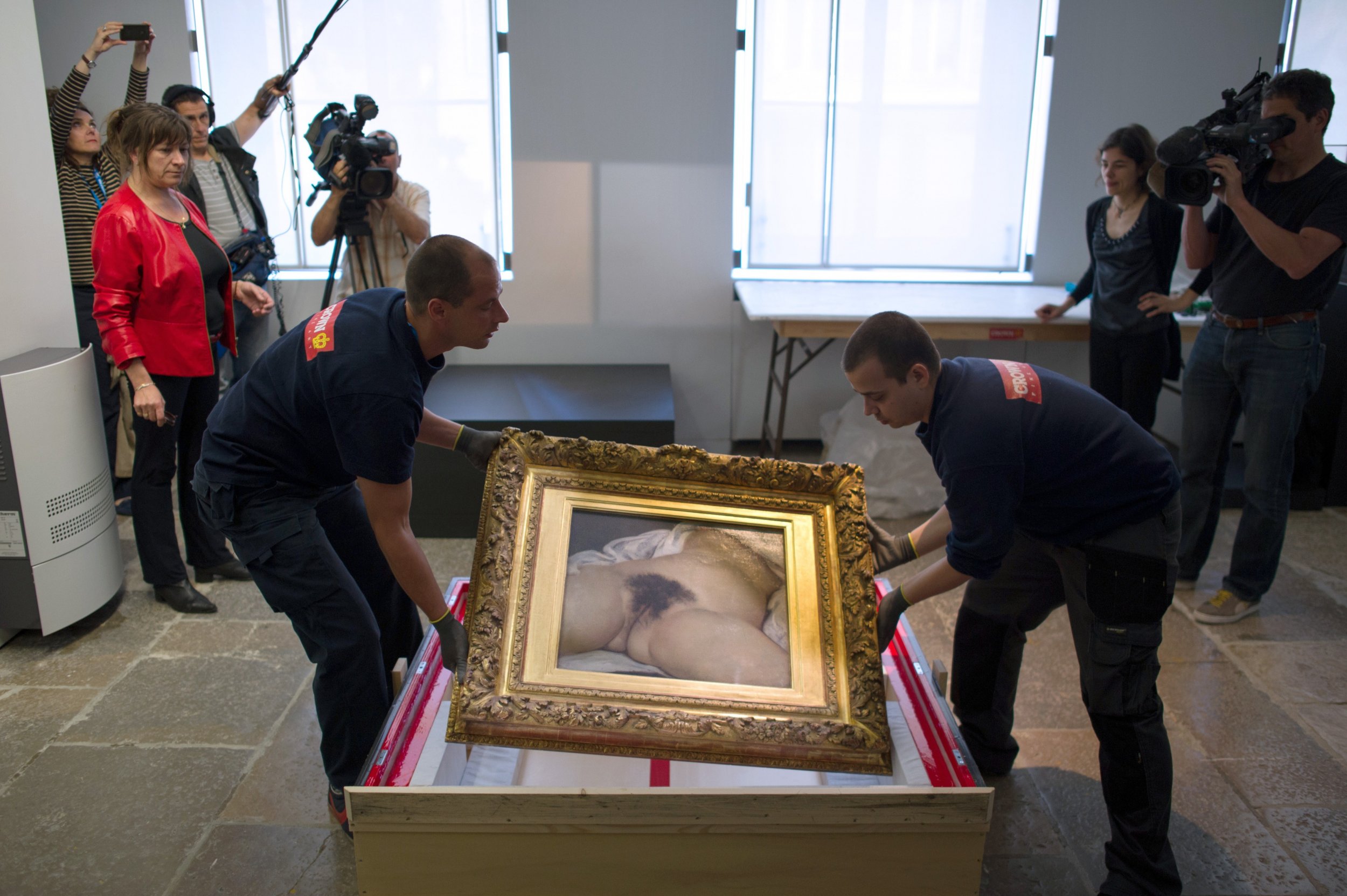 Facebook is going to court in France over censoring a cherished work of 19th-century art that features a nude close-up of a woman's genitals, France 24 reported.
The dispute surrounding Gustave Courbet's graphic 1866 oil painting L'Origine du Monde (The Origin of the World) escalated after a teacher took Facebook to court in Paris over allegations of censorship.
Frédéric Durand-Baïssas said the social media network blocked his account without notice when he posted a thumbnail with footage and information about the painting.
Related: France's New Line of Defense Against Extremist Attacks: Social Media
The incident took place in 2011, but it has taken years of wrangling to establish whether or not Facebook was liable to French law, as it regards itself as a U.S. company. The art-lover posted a clip of the Courbet work after the account of Danish sculptor Frode Steinicke went down for a similar violation of the website's rules on nudity. The company reactivated Steinicke's account, although without the allegedly offending piece.
"On the one hand, Facebook shows a total permissiveness regarding violence and ideas conveyed on the social network," Durand-Baïssas's lawyer, Stéphane Cottineau, told the Associated Press in 2016. "And on the other hand, [it] shows an extreme prudishness regarding the body and nudity."
The close-up depiction of female genitalia was nudity "made sublime through the talent of the artist," Cottineau argued.
Durand-Baïssas accused Facebook of preventing his freedom of expression and is seeking €20,000 ($25,000) in damages. He also wants his account reactivated—something the company says is no longer possible, as it has been more than 90 days since it went down.
What further complicates the case is that Facebook, in 2015, made changes to its policy to permit works of art depicting nudity. A search for posts of the Courbet painting on Facebook yielded numerous results. But the time that elapsed since Durand-Baïssas's account was deactivated means it is not likely to be restored, even after the policy change.
United States tech companies' liability under laws in the countries where they operate has become a persistently contentious issue in France. Both ride-sharing and property-sharing services have faced stiff backlash from taxi and hotel unions, who brought court challenges on similar grounds in the past.