Facebook is ramping up efforts to battle what it views as efforts to influence the upcoming U.S. elections from abroad, including from China, a company official told Newsweek.
Facebook announced Tuesday it took down 155 accounts, 11 pages, nine groups, and six Instagram accounts from China because they allegedly violated company policy "against foreign or government interference." The term is defined as "coordinated inauthentic behavior on behalf of a foreign or government entity."
While the alleged operation was deemed to have little impact, no clear political agenda and inconclusive links to state actors, its activities have caught the eyes of U.S. government officials as well.
Social network analysis firm Graphika revealed more information about the logistics of the operation in a follow-up report sent to Newsweek.
"In 2019-2020, the operation began running accounts that posed as Americans and posted a small amount of content about the U.S. presidential election," the Graphika said. "Different assets supported President Donald Trump and his rival Joe Biden; one short-lived group supported former presidential candidate Pete Buttigieg."
"The operation did not single out either candidate for preferential treatment," it added.
The official estimated that Facebook has taken down at least a hundred such networks around the world, but in the U.S. in particular, the team is "working around the clock, is actually looking for this and taking things down."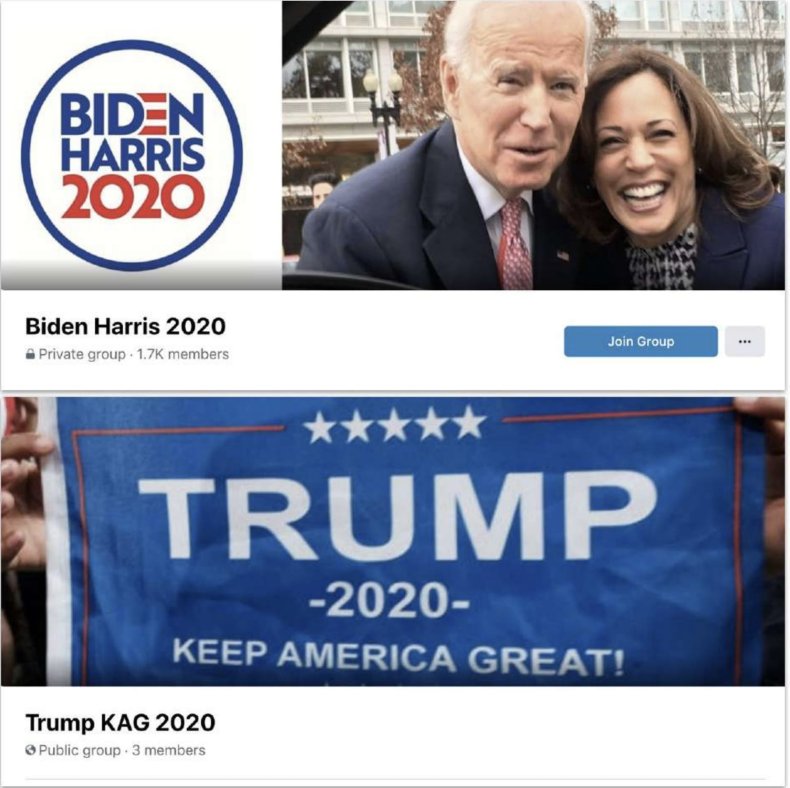 The official said no evidence reviewed would lead the company to "publicly attribute" the network "to a state entity" but the team did narrow the perpetrators' location down to China's southeastern Fujian province. The province of some 38.5 million people is located across a contested strait from self-ruling Taiwan, a flashpoint in the geopolitical feud between China and the United States.
The latest takedown announced Tuesday is part of a concerted campaign called Operation Naval Gazing, designed to rout out such "inauthentic" Chinese networks. The operation gets its name due to the particular focus these actors have had on security in the disputed South China Sea.
This takedown appeared to be focused on the maritime geopolitics of the region, including Taiwan and across the greater South China Sea, where the U.S. and China have vied for supremacy in a bout that leaves regional states torn. One such country, the Philippines was by far the most engaged.
The allegedly fabricated pages were largely supportive of Philippine President Rodrigo Duterte, who has expressed sympathies toward both U.S. President Donald Trump and Chinese President Xi Jinping, and backed the Philippine leader's daughter, Sarah, for election in 2022.
This is the second China-origin network targeted by Facebook since the company began focusing on foreign interference efforts in 2017. A previous operation in August of last year wiped out what the company assessed to be a Chinese government-affiliated campaign to disparage protests supporting greater autonomy for Hong Kong.
Since then, the Facebook official told Newsweek that the latest operation "would be our first takedown of an influence operation from China that had sort of this kind of a hybrid focus between Southeast Asia and the West, but we are constantly looking."
Both the official and the report later released by Graphika emphasized that most of the targeted accounts focusing on U.S. election content in the latest digital sting had gotten little traction, with some having been barely active at all. Some used artificial intelligence-generated profile pictures and posed as U.S. residents but only 3,000 of the network's 133,000 followers were actually based in the U.S.
While the actual impact of the sham accounts was deemed to be minimal to the U.S., the prospect of a foreign attempt to influence the U.S. election did catch the eye of the 780th Military Intelligence Brigade, which bills itself as the U.S. Army's only offensive cyber operations brigade.
The brigade shared the report on its official Twitter account, tagging China's state-run Xinhua News Agency.
Spokesperson Steven P. Stover explained to Newsweek that the brigade is actively engaged in operations against foreign adversaries online on behalf of the U.S. Army and joint partners, but protocols restrict what details he could publicly reveal about specific actions or targets.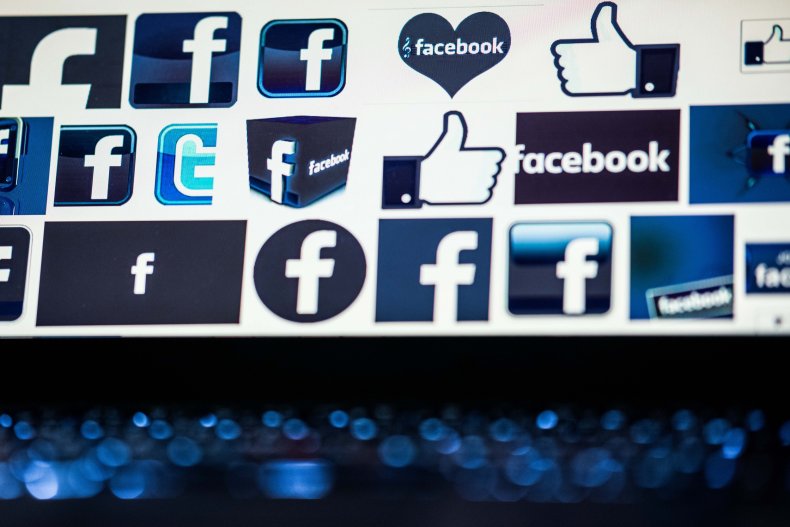 He did, however, confirm that such schemes deemed examples of external forces involving themselves in the democratic process are the kinds of things he and his team are concerned about.
"Everyone in the brigade is an American citizen, and we are concerned about foreign interference in our democratic process," Stover said.
Other agencies have also weighed in on the matter.
Reached for comment about examples of potential Chinese state-sponsored efforts to influence the 2020 elections, the Federal Bureau of Investigation referred Newsweek to remarks made by FBI Director Christopher Wray during an interview with Fox News in June.
Wray, responding to a similar question, said Chinese officials "certainly have an interest in influencing our political thought—our policies—to try and shift them in a more friendly, pro-China, pro-Chinese Communist party direction, and so sometimes that gets wrapped up in election issues."
On Thursday, Wary discussed election security in his testimony before the Senate Homeland Security Committee. He said the FBI was expanding the scope of its Foreign Influence Task Force in light of the current atmosphere.
"Utilizing lessons learned over the last year and half, the FITF is widening its aperture to confront malign foreign operations of China, Iran, and other global adversaries," he said.
Wary said the FBI is focused on the security and integrity of the upcoming elections.
"Through the efforts of the FITF, and lessons learned from both the 2016 and 2018 elections, the FBI is actively engaged in identifying, detecting, and disrupting threats to our elections, Wray said, "and ensuring both the integrity of our democracy is preserved and the will of the American people is fulfilled.
National Counterintelligence and Security Center Director William Evanina, who recently told Newsweek that Chinese intellectual property theft costs the U.S. about $500 billion a year, specifically identified China last month as pushing for President Donald Trump to lose the vote in November.
"We assess that China prefers that President Trump – whom Beijing sees as unpredictable – does not win reelection," Evanina wrote in a statement at the time. "China has been expanding its influence efforts ahead of November 2020 to shape the policy environment in the United States, pressure political figures it views as opposed to China's interests, and deflect and counter criticism of China."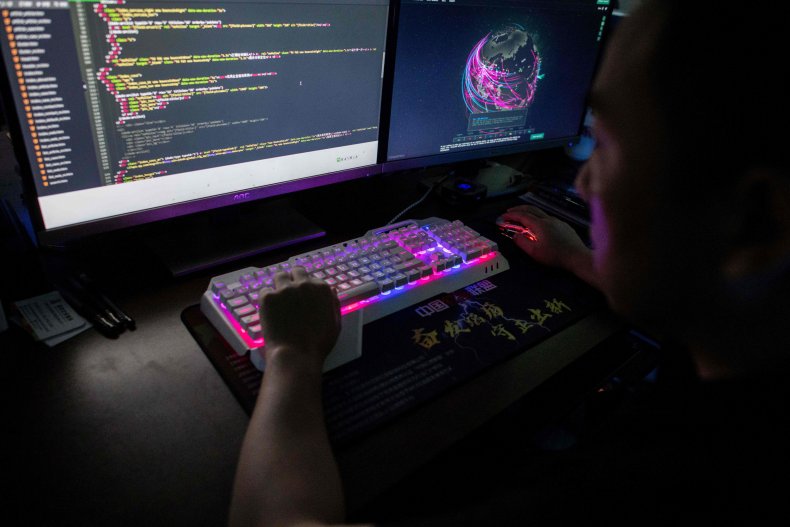 Among the points of contention he listed between Chinese leadership and Trump were competition in the 5G market, U.S. attacks on Chinese companies such as TikTok, the status of Hong Kong's autonomy and the South China Sea dispute.
Newsweek recently spoke to U.S. experts and officials who argued that China's cyber campaign was not primarily aimed at election interference but played out on a far grander scale, pursuing long-term economic and national security goals.
But the latest report from Facebook comes less than two weeks after Microsoft detected a China-based operation that "has attacked high-profile individuals associated with the election, including people associated with the Joe Biden for President campaign and prominent leaders in the international affairs community."
Chinese officials vehemently deny being engaged in any such interference, and have repeatedly called on the U.S. to stay out of their own country's domestic affairs.
"The U.S. presidential election, as we've said many times, is the U.S. internal affair, in which we are not interested and have never interfered," Chinese Foreign Ministry spokesperson Zhao Lijian told reporters in Beijing earlier this month, citing a lack of evidence tying the Chinese government to such efforts.
Zhao said it was the U.S., not China, that was guilty of cyberspace crimes.
"It is the U.S. government and relevant companies that have been for a long time mounting a large-scale, organized and indiscriminate cyber theft, surveillance and attack, without any regard to international law and basic norms governing international relations," he said. "This is not a secret, but a well-known fact."