Facebook Knows Instagram Hurts Kids. But That's Not The Whole Story | Opinion
Thanks to in-depth reporting by the Wall Street Journal, we now know that Facebook has long been aware its product Instagram has detrimental effects on the mental health of many adolescent users.
Young girls, in particular, struggle with their body image thanks to a constant stream of photos and videos showing beautiful bodies that users don't think they can attain.
While the information the Journal covered is essential and instructive, it does not tell the whole story. Deep down, this is not an Instagram problem; it's a people problem.
Understanding that distinction can make the difference between a futile attempt to curb a teen's interest in an addictive app and successfully addressing the underlying problem leading to Instagram-induced mental anguish.
To be clear, the report is rather damning—certainly from an optics standpoint. Facebook knew for years that Instagram worsened body image in one in three teen girls. A significant number of them—32 percent—said Instagram made them feel worse about their bodies.
"When I went on Instagram, all I saw were images of chiseled bodies, perfect abs and women doing 100 burpees in 10 minutes," an 18-year-old girl told the Journal.
It's not just girls who suffer. The research suggested teens, regardless of gender, blame Instagram for increased anxiety and feelings of depression, while some 6 percent of American users traced their suicidal thoughts to the app.
Critics were quick to shame Facebook for sitting on the data and not releasing it to researchers or academics who asked for it. Others chided the social media giant for not using the research to create a safer experience for its teen users. There are even calls for a bipartisan investigation.
The anger, while understandable, is misplaced. The findings aren't especially new or particularly earth-shattering. There are mountains of data and studies on the topic, and they all come to generally the same conclusion.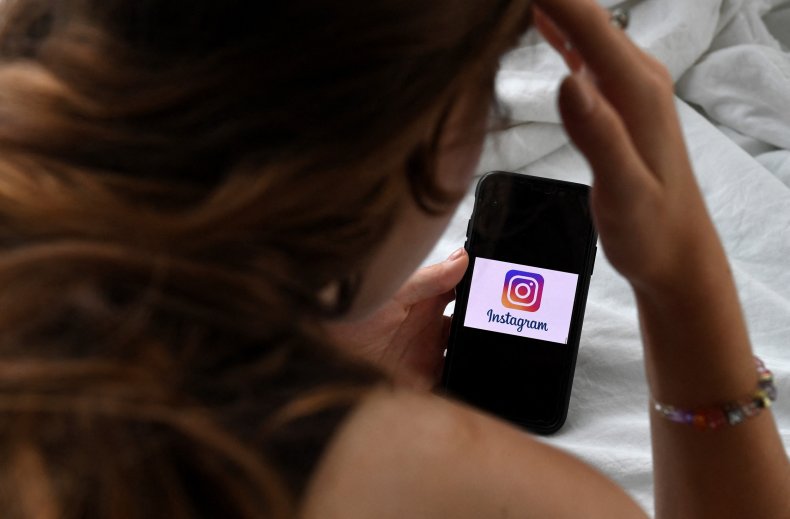 While I'm reluctant to defend Facebook, I'm not sure it's reasonable to blame the company for withholding data that would hurt its business.
Have you ever binge-watched a Netflix series? I assure you, it wasn't a healthy endeavor. You were inactive, likely did nothing productive, mindlessly snacked and didn't go outside for fresh air. It is an objectively detrimental use of time to stare at a TV or laptop for a full weekend. Should we respond by shaming Netflix for not alerting us to how damaging an addictive product can be?
While it's reasonable to say Instagram makes esteem issues worse, it strains credulity to believe it causes them in the first place. You create your own experiences on social media. For the most part, you choose which accounts to follow and engage. If you're already susceptible to insecurities and self-sabotage—as many teens are—you will find accounts to obsess over. And this isn't a new phenomenon.
Before social media, there were similar issues fueling self-esteem issues. Whether the target be magazines, movies or television shows depicting difficult-to-attain bodies, there has been a relatively steady chorus of experts noting the damage new media could cause young viewers.
Self-esteem issues have an underlying cause—one that's independent of social media use. Instagram merely amplifies those feelings because it provides infinitely more access to triggers than older forms of media. It's more worthwhile to address those underlying factors rather than to attack Facebook.
The data suggest parents should play a more significant role.
Are you talking to your kids about these issues? Are you making sure they aren't spending endless hours on Instagram instead of taking on more healthy habits? And when you notice your son or daughter making off-hand comments indicating insecurity, what is your follow-up? Don't snap at Facebook for an issue that can be, in part, addressed in the home.
The spotlight on the data is something we should be grateful for, and by providing that spotlight, the Wall Street Journal did a tremendous service. Even if the findings aren't especially shocking, they bring the issue front and center at a time when COVID lockdowns and mitigation efforts have taken an emotional toll on kids.
Now that you have the data, act on it in ways that help.
Jason Rantz is a frequent guest on Fox News and is the host of the Jason Rantz Show on KTTH Seattle, heard weekday afternoons. You can subscribe to his podcast here and follow him on Twitter: @jasonrantz.
The views expressed in this article are the writer's own.