Cleveland: Police Looking for Steve Stephens, Man They Say Broadcast Killing on Facebook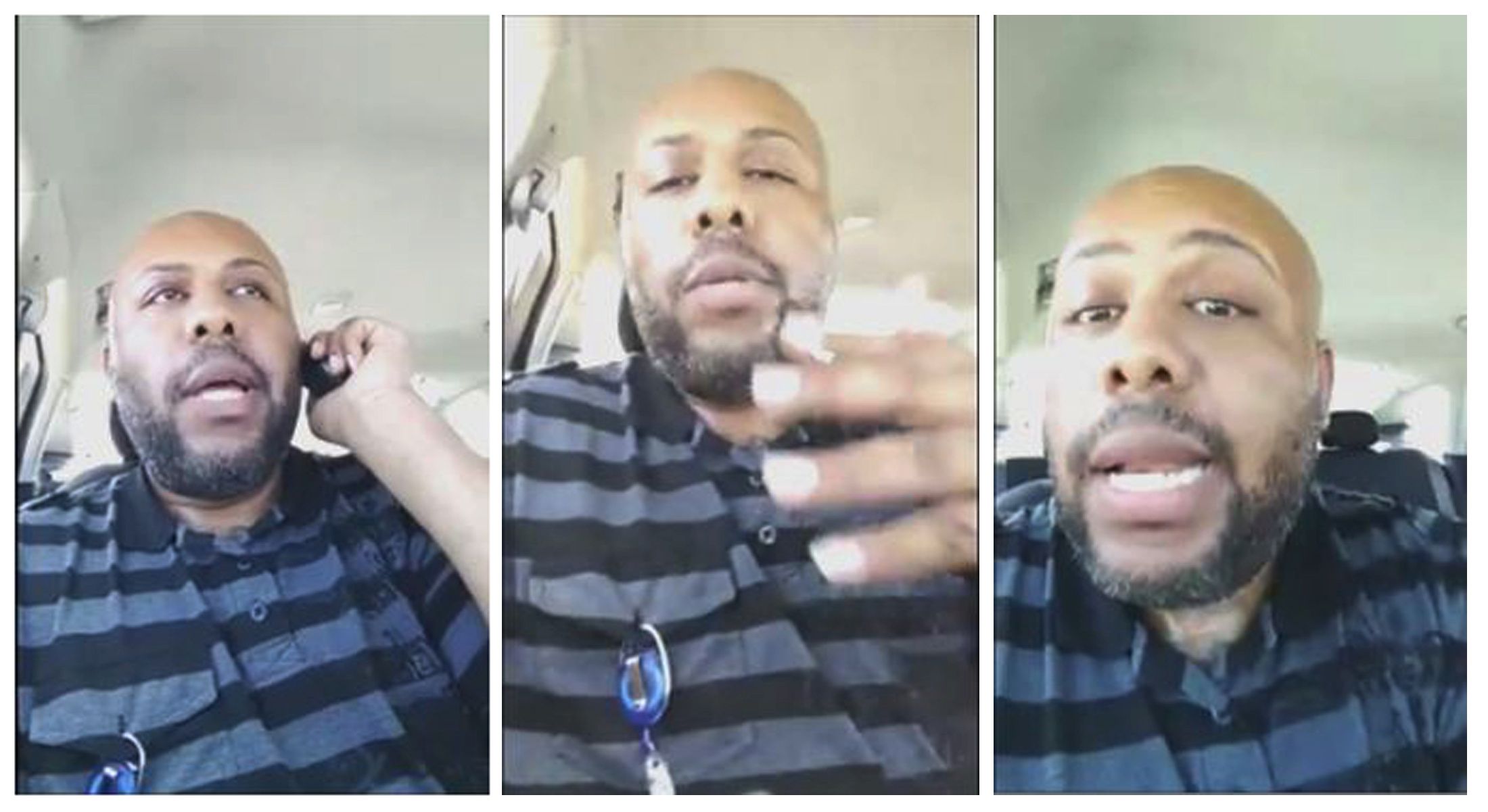 Cleveland police urged a suspect who they said posted video of himself on Facebook killing an elderly man on Sunday to turn himself in to authorities.
Officials in the Ohio city said they were looking for Steve Stephens in connection with the one confirmed killing but had found no evidence to support what police said was a claim he made in the video of having killed more than a dozen other people.
"Everybody is out there looking for Steve," Calvin Williams, the Cleveland police chief, told a news conference, where he joined Mayor Frank Jackson in asking Stephens to turn himself in. They said Stephens might be driving a white or cream-colored Ford Fusion, and that he was armed and dangerous.
"We want this to end with as much peace as we can bring to this right now," Williams said, adding police knew of no other victims.
Late Sunday night Cleveland police issued a aggravated murder warrant for Stephens, and warned that he could have crossed state lines into Pennsylvania, New York, Indiana or Michigan.
Police said Stephens used Facebook <fb.o> to post video of him killing the man, who police identified as 74-year-old Robert Godwin Sr. Stephens is not believed to have known Godwin, police said.
The world's largest online social network, used by more than 1.2 billion people every day, condemned the accused killer's action.
"This is a horrific crime and we do not allow this kind of content on Facebook," said a spokesperson for the company. "We work hard to keep a safe environment on Facebook, and are in touch with law enforcement in emergencies when there are direct threats to physical safety."
It is not the first time a serious crime has been posted on Facebook. In January, four black people in Chicago were accused of attacking an 18-year-old disabled white man and broadcasting the assault on the service while making anti-white racial taunts.
A month later, the suspects pleaded not guilty to assaulting the man.