Facebook Crime: Sexual Assault Live Stream Goes Viral in Latest Teen Violence Post
Facebook Crime: Teens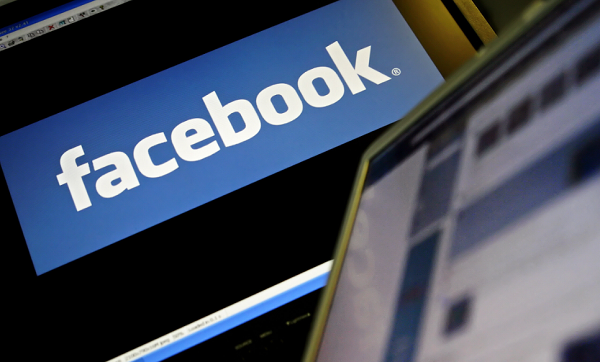 After assaulting a woman and streaming it live on Facebook, two Mississippi teens have been arrested, according to a statement by the Gulfport Police Department. The 23-year-old victim, whose name was not released, was sexually and physically abused while being held captive by 19-year-old Haleigh Alexis Hudson and 17-year-old Ezzie Johnson.
Police were tipped off about the assault video Tuesday after it had gone viral, receiving around 48,000 views on Facebook. The video had initially been removed, but a copy was posted again on Wednesday.
"I can't help but be disturbed by the incredible numbers of shares and views of this crude and despicable event," Papania said during a press conference. "We videotape pain and suffering, then we share it and then we view it over and over."
Both teens were arrested on Wednesday and are facing felony kidnapping charges. Hudson is also facing sexual assault charges because she was seen in the video sexually and physically assaulting the woman. Gulfport Police Chief Leonard Papania told local media that they could both face additional charges of abusing a vulnerable adult if it is later discovered that the victim is mentally disabled.
When Facebook Live first launched in December 2015, it was intended to be a platform where people could engage and interact with their friends and followers on the social media app in real time. But there's been a trend of people, teens in particular, who have been using the live video to stream acts of violence.
According to a June Buzzfeed analysis, at least 45 instances of violence were enacted on Facebook Live, including murders, rapes, shooting, child abuse, torture, suicides and attempted suicides.
In January, a 12-year-old streamed her self-inflicted death on Facebook Live. In the broadcast, she was seen tying a rope to a tree outside her home in Polk County, Georgia, after which she apologized, stepped off her foothold and hung herself. It took two weeks for Facebook to remove the video.
In March, a sexual assault on a 15-year-old girl in Chicago was streamed live on Facebook. As many as 40 people tuned into the video, which showed up to six different males raping the girl.
Police in Cleveland, Ohio had been on the hunt for days before they finally caught up with a man who had randomly shot and killed an elderly man while broadcasting the tragedy on Facebook Live. The video had been viewed by thousands before the social media site removed it.
Back in May, Mark Zuckerberg, Facebook's creator, announced that the company would be hiring an additional 3,000 employees to improve Facebook's report reviewing system.
"If we're going to build a safe community, we need to respond quickly. We're working to make these videos easier to report so we can take the right action sooner--whether that's responding quickly when someone needs help or taking a post down," he said in a statement. "In addition to investing in more people, we're also building better tools to keep our community safe. We're going to make it simpler to report problems to us, faster for our reviewers to determine which posts violate our standards and easier for them to contact law enforcement if someone needs help. As these become available they should help make our community safer."