Millions Fooled by Facebook Live Spacewalk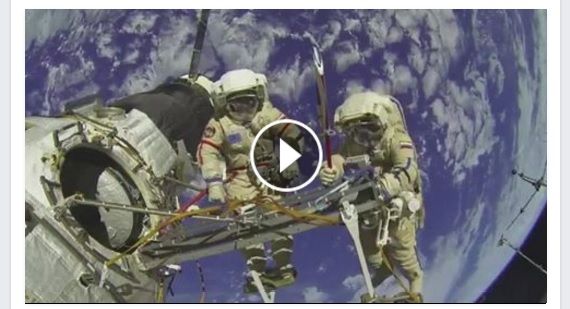 Close to 50 million people tuned in to watch two astronauts perform a "live" spacewalk aboard the International Space Station (ISS) Wednesday—but things weren't quite what they seemed.
The video appeared on the Facebook Live feed of Unilad and Viral USA for several hours. At the time of writing, the Unilad video had been viewed more than 19 million times, while the Viral USA video had attracted more than 28 million viewers.
"Good afternoon from the International Space Station!" stated the text accompanying Unilad's broadcast. "Where in the world are you watching from?"
The footage appears to be from a November 2013 spacewalk by two Russian astronauts holding an Olympic torch ahead of the 2014 Winter Games.
No spacewalk or activity outside the ISS took place this week, as a spokesperson for NASA pointed out.
"While the agency provides live views from exterior space station cameras through the ISS HD Viewing Experiment, there has been no activity outside the space station since the Orbital ATK Cygnus cargo spacecraft arrived to the orbital laboratory on Sunday," the spokesperson said.
Despite the apparent deception, NASA said that it was nevertheless "excited" to see that people were interested in space.
When questioned by the BBC as to why it had broadcast an old video through the Facebook Live platform, Unilad said it was to "test the capabilities of what the 'live broadcast' feature on Facebook could really do."