Facebook Live Video Showing Police Officer Stomping on Man's Leg Prompts Investigation
A Facebook live video that captured an Alabama police officer stomping on a man's leg has prompted the police department to launch an investigation.
In an email sent to AL.com, Huntsville Police Department Capt. Michael Johnson wrote, "We are aware of the video and investigating at this time."
The investigation launched by the Huntsville Police Department came shortly after a Facebook live video captured an officer stepping on a man's leg during an attempted arrest.
According to WHNT News 19 in Alabama, the video was captured at a Mapco gas station on University Drive on Sunday.
In the video, which was posted across social media after appearing on Facebook live, several officers can be seen surrounding a man who is laying on the floor of the gas station. One officer can be seen on the man's back while two others come to his assistance.
As the video continued, one of the officers can be seen stomping on the man's leg as he is laying on the ground. He stomps on the man's leg several times while one officer can be heard repeatedly yelling "stop resisting."
Several other officers eventually arrived at the scene before the man was removed from the store by police.
While speaking with WHNT News 19, Bruce Turner, the man who shot the video, said that a store employee told him that the man in the video was harassing another woman, prompting a call to police.
According to WHNT News 19, court records showed that the man seen in the video was 22-year-old Kemontae Hobbs of Huntsville. The court records obtained by WHNT News stated that the Huntsville Police Department received reports of domestic violence.
The court records said that an officer "attempted a pat down for weapons for officer safety," but Hobbs "pulled away and turned towards the officer conducting the pat down."
In response to the video, Huntsville City Councilman Devyn Keith wrote in a tweet, "This is unacceptable and takes away from the controlled efforts of his fellow officers. There must be public accountability with clear examples like this."
On Monday, a Facebook account named the Huntsville Bail Fund wrote in a post that "Kemontae has been released!!!" The account said over $700 was raised to pay for his release.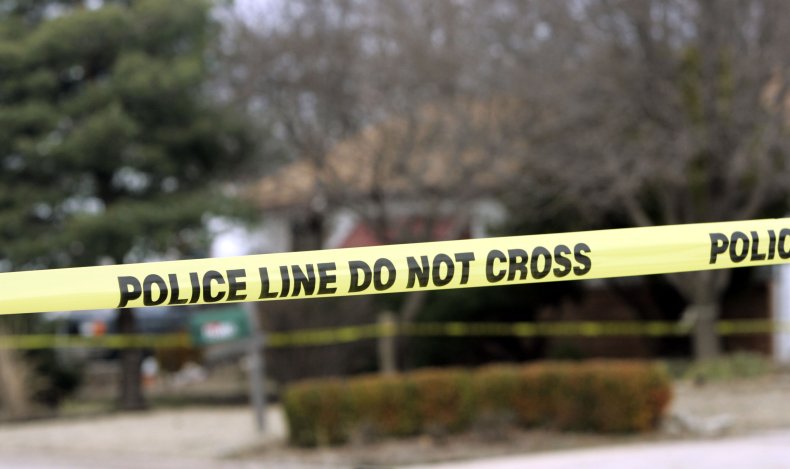 "Kemontae Hobbs was brutalized by Huntsville Police last night. Police were called because Kemontae was panhandling outside a gas station, leading to the viral video of an officer attempting to break his leg," the post said.
Newsweek reached out to the Huntsville Police Department for further comment but did not receive a response in time for publication.