Facebook Loses Business Deal as Employees Protest Donald Trump Posts
Online therapy service Talkspace ended its partnership with social media giant Facebook Monday after Facebook refused to moderate a post by President Donald Trump.
Trump's Thursday post was about the demonstrations in Minneapolis caused by the death of George Floyd, a black man who died while in police custody. Video shot by a witness showed a white police officer kneeling on Floyd's neck for almost nine minutes. Trump said he would send the National Guard into the city to take command of the situation. "When the looting starts, the shooting starts," Trump wrote.
Talkspace CEO Oren Frank tweeted Monday that his company would not do business with Facebook after they refused to remove Trump's post.
"We at @Talkspace discontinued our partnership discussions with @Facebook today," Frank wrote. "We will not support a platform that incites violence, racism, and lies. #BlackLivesMatter"
Facebook declined to comment for this story, but did tell Newsweek that the company had been "in conversations with them about additional ways we could work together in the coming months."
Talkspace was in talks with Facebook to provide content and, in some situations, free therapy for individuals. Frank's cancellation of the deal cost the company "hundreds of thousands of dollars," Frank told CNBC on Monday.
Many observers believed that Trump's post implied violence towards protesters, including some employees at Facebook who refused to work on Monday because of the company's refusal to moderate or place a warning on Trump's post.
Facebook employee Jason Toff tweeted Monday that he was "not proud" of how the company was "showing up. The majority of coworkers I've spoken to feel the same way. We are making our voice heard."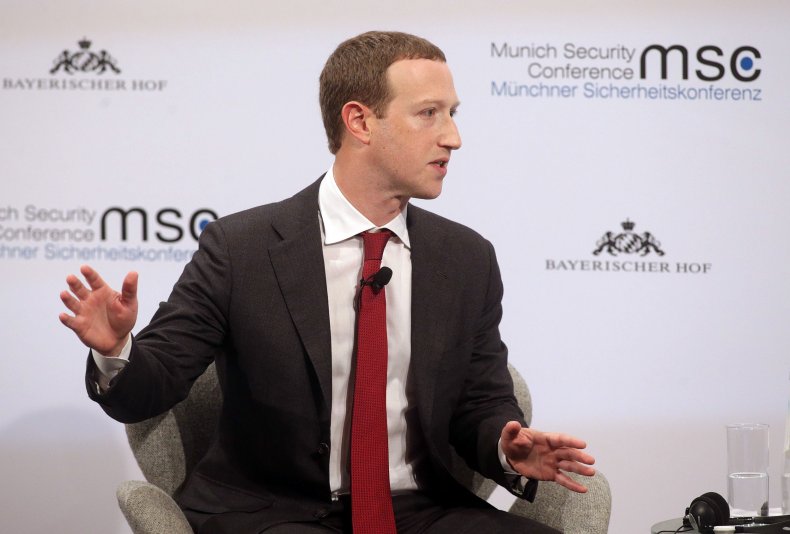 Facebook CEO Mark Zuckerberg defended the decision to leave Trump's post alone in a Friday statement. "I know many people are upset that we've left the President's posts up," Zuckerberg wrote, "but our position is that we should enable as much expression as possible unless it will cause imminent risk of specific harms or dangers spelled out in clear policies."
In a Monday statement, Facebook said it encouraged its employees to "speak openly when they disagree with leadership."
Twitter, which instituted a fact-checking policy in May, placed Trump's post behind a warning which claimed the tweet "glorified violence." Users were required to click through the warning in order to view Trump's message.
Trump has criticized Twitter's fact checking in regards to his tweets about the alleged dangers of mail-in voting. After tweeting in May that mailing ballots in would lead to a "Rigged Election," Twitter tagged the president's tweets with a message which said, "Get the facts about mail-in ballots." Clicking on that message led the reader to a page of statements asserting that mail-in voting was safe.
Trump lambasted Twitter for tagging his tweet, writing that the social media platform was "interfering in the 2020 Presidential Election."
"Twitter is completely stifling FREE SPEECH, and I, as President, will not allow it to happen!" Trump continued.
On Thursday, Trump signed an executive order designed to prevent social media from censoring posts. "We cannot allow a limited number of online platforms to hand pick the speech that Americans may access and convey on the internet," the order read. "This practice is fundamentally un-American and anti-democratic."