Zuckerberg Loses $3.3 Billion After Facebook Changes News Feed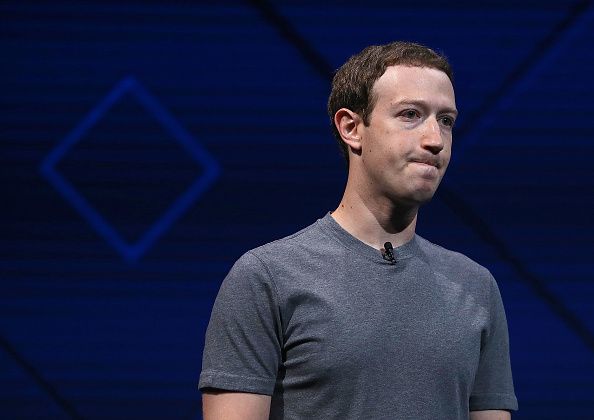 Facebook co-founder Mark Zuckerberg is paying the price for the latest changes to the social networking site, losing nearly $3.3 billion of his personal net worth, according to a Forbes calculation.
The 4.4 percent drop came just after Zuckerberg's announcement that Facebook would change its algorithm to make people's news feeds more focused on friends and family, rather than posts from businesses and media companies.
In a Facebook post on Thursday night, Zuckerberg said that public content from brands had inundated news feeds, overtaking posts from personal connections. By the end of Friday, Facebook shares were trading at $179.37, down more than 4.4 per cent from Thursday's price of $187.77.
Zuckerberg, who Forbes ranks as the fifth-wealthiest person in the world, co-founded Facebook in 2004, when he was 19 years old. Now 33, the billionaire is worth $72.4 billion, behind only Jeff Bezos of Amazon, Bill Gates of Microsoft, Warren Buffett of Berkshire Hathaway and Amancio Ortega of Zara.
"Video and other public content have exploded on Facebook in the past couple of years," wrote Zuckerberg in his post. "Since there's more public content than posts from your friends and family, the balance of what's in News Feed has shifted away from the most important thing Facebook can do—help us connect with each other."
"As we roll this out, you'll see less public content like posts from businesses, brands, and media. And the public content you see more will be held to the same standard—it should encourage meaningful interactions between people."
Critics slammed Facebook for failing to filter out misinformation over the past few years, especially during the 2016 presidential race when "fake news" abounded all over social media. Zuckerberg has insisted in the past that Facebook is not a media company, and said that the notion of his platform's content influencing the election was a "crazy idea."
The latest tweak could be an effort to eliminate some of the responsibility of policing brand content, according to some experts. But investors seem to be wary of the change, and businesses are worried that it could hurt revenue models.