Mark Zuckerberg Tells Fox News Facebook May Have Flaws, But Breaking It Up Won't Help
Facebook CEO Mark Zuckerberg pushed back against lawmakers and critics who advocate that big tech companies such as his have become too large and should be broken up by the government.
And while the social media platform may have flaws concerning privacy, election security and disinformation, the 35-year-old tech mogul told Fox News in an interview aired Friday that the grievances users have with Facebook can continue to be ironed out not only by the company, but by the government creating new regulations.
"I basically think each of those problems requires work on our part, but also clear rules that I think have to come from either the government or some kind of independent self-regulatory situation," Zuckerberg said. "Right now, what I think is happening, is I think people aren't seeing enough progress on some of that regulation."
He addressed the widespread criticism Facebook received in the wake of the 2016 election after Russian operatives used the platform to sow disinformation into the American electorate, describing their preparedness as "too slow" to be able to identify the false information plaguing the website.
But now, Zuckerberg said he was confident that's changed.
"I think that we made a lot of progress in terms of protecting integrity and elections, certainly a lot of the challenges that were there," he said. "A few years ago, I think you can look at the results and our actions around the world and see that our systems are now a lot better, and we can be a lot more competent."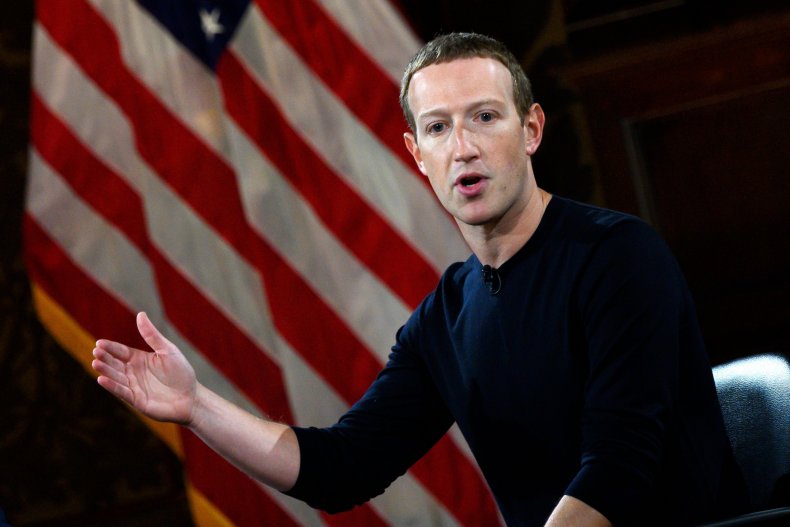 Sen. Elizabeth Warren of Massachusetts has been one of Zuckerberg's biggest critics on Capitol Hill, labeling the social media site a "disinformation-for-profit machine." Her presidential campaign last week bought an intentionally false Facebook ad that claimed Zuckerberg and Facebook "just endorsed Donald Trump for re-election" to prove the company has yet to combat the ability for false information to be spread, especially if it's part of a purchased ad.
The 2020 presidential candidate has long advocated for breaking up big tech companies such as Facebook, Apple and Microsoft in order to give consumers options through increased competition and to drive out what she calls corrupt business practices.
Still, Zuckerberg has said he won't take measures to keep false information off users' timelines.
"People worry, and I worry deeply, too, about an erosion of truth," he told The Washington Post Thursday. "At the same time, I don't think people want to live in a world where you can only say things that tech companies decide are 100 percent true. And I think that those tensions are something we have to live with."