Facebook Messenger Dark Mode: How to Activate Hidden Feature on Private Messaging App
Facebook has been quietly rolling out a feature that will let users of its Messenger app communicate in "Dark Mode," a setting that switches the current white-screened interface to a night-friendly black theme.
The no-frills unveiling of the display is part of the company's efforts to streamline its private messaging app, which has developed (or, arguably, devolved) to include gaming, business and payment tabs. To activate the hidden feature, users must first send the left-facing crescent moon emoji to someone in their chat list. (If sending out random emojis to contacts sounds unappealing, users can also send the moon to themselves.) A slew of tech outlets and blogs reported on the added feature Saturday, including Fast Company, Digital Hacks and The Verge. Newsweek confirmed the addition of "dark mode" to Messenger on several devices.
Once the emoji has been sent, users should see a shower of crescent moon emojis parade down the interface —similar to the balloon and confetti eruption that appears when leaving a "congrats" comment on a friend's status update. A prompt should then appear inviting users to turn on the hidden feature in the app's setting's panel.
The hidden feature works on both Android and IOS devices, but it's still unclear if "Dark Mode" has rolled out to everyone or a select batch of users. If trouble persists when trying to turn on "Dark Mode," users should try updating the app.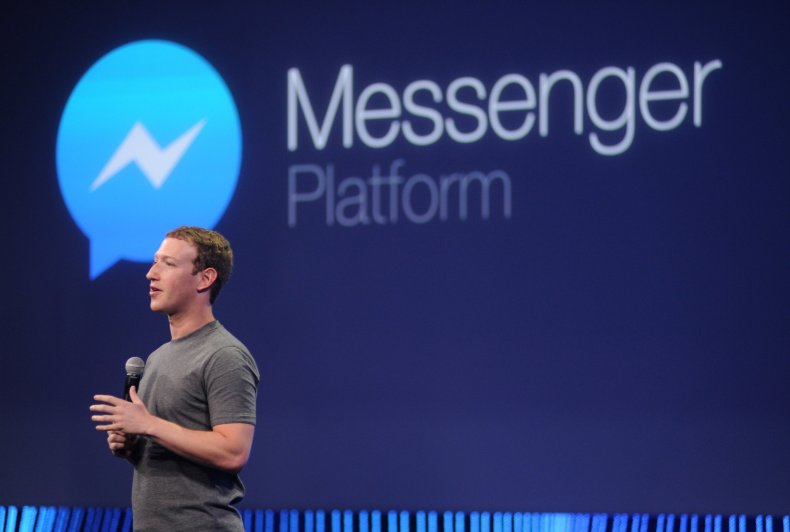 Despite existing as an added feature, "Dark Mode" is actually an attempt from the social media giant to pare down its messaging suite. Company executives said they intended to roll out the new display as part of an effort to transition the app back toward its original function: simple and direct messaging between users.
"We've built a lot of capabilities over the years, but (Messenger) is not as simple as the app was when we first began our journey," Stan Chudnovsky, the head of product for Messenger, said in a 2018 interview with The Verge. "We had a decision to make here: we can continue to pile on, or we can build a new foundation that would really enable us to build simplicity and powerful features on top of something that's new and something that goes back to its roots."
Night mode is frequently listed among top user-requested features on a host of user-generated content sites. Twitter—which has long been a pioneer of the inverted color scheme—and Reddit already have a darker display mode that users can toggle between. Some users believe it reduces eye strain or "computer vision syndrome," an affliction marked by headaches, blurred vision and neck problems that originate from spending prolonged periods gazing into the digital void.
Whether the darker display actually reduces eye problems remains to be proven.