Why James Patterson Released His New Book on Facebook Messenger
James Patterson is one of the planet's best-selling authors, but when he looks at publishing, he sees an industry that isn't adapting. "They don't do enough and I'm not sure exactly why," Patterson told Newsweek during a fireside chat on the terrace of the Gramercy Park Hotel.
"If Ulysses came out now, online, there would be like four readers, and they'd all say, 'This sucks,' and that'd be the end of Ulysses," he said.
Part of the challenge, from Patterson's perspective, is a concept that extends beyond publishing: too much power in the hands of one group. He cites Bertelsmann, quickly clarifying, "Nothing wrong with them, but almost all the publishers in the states… it's one philosophy. There needs to be more creativity. They need to be open to more things."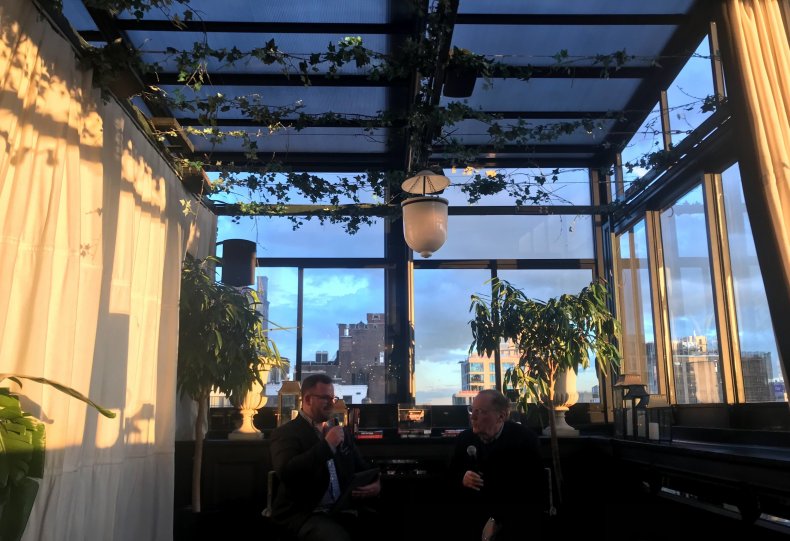 Patterson, known for his thrillers and his more recent foray into children's literature, believes he has a solution. His new novel, The Chef, arrives Oct. 30, but not in print. Read the short novel within Facebook's Messenger app. It's formatted like text messages, with video, photography, and audio intertwined throughout the fictional conversation. "The idea of combining everything, I think it's a new direction for publishing," Patterson said.
The story itself follows New Orleans detective who becomes a suspect in a murder investigation. By night, he runs a food truck (Killer Chef) with his ex-wife and follows a trail of clues to clear his name. The story will connect to exclusive content on Instagram and The Chef 's Facebook page will host live Q&As with Patterson.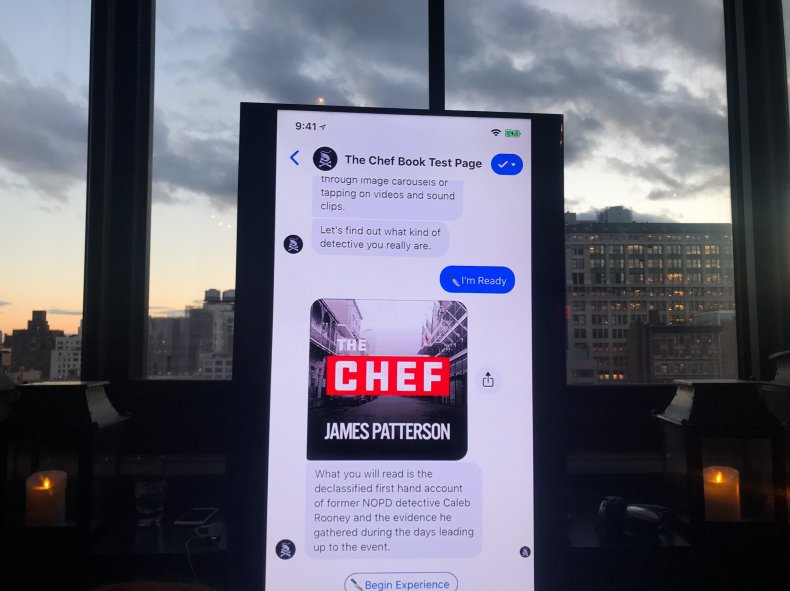 Messenger boasts more than 1.3 billion users monthly. The Chef aims to take that connection people have with Facebook and apply it to a story. "If your child isn't a reader, it can be really devastating," Patterson says. "As we prefect this more, we're going to turn some people on to reading who haven't been doing much, or in a while, or at all."
To access The Chef, open the Messenger mobile app and search for the title. The book arrives in print in February.