Unsend: How to Remove or Delete Sent Messages in Facebook Messenger
Nearly a year after Facebook announced users would be able to delete sent messages on Facebook Messenger, the new feature has finally been added to the social media platform with the latest update.
Users have always been able to delete a photo or message from a conversation on their own device, but it didn't remove the photo or message from anywhere else. Meaning whoever they sent the message to still had access to the message.
The new feature allows users to delete the messages they've sent from anywhere and everywhere, but the catch is that they have to delete it within 10 minutes of sending it. The messages can be removed from a conversation with just one person or with a group of people.
Even once the message is deleted users can still report the message for violating any standards or rules of Facebook. So while the new feature can help users fix typos or save them from a potentially embarrassing moment, it doesn't completely absolve them from any responsibility.
How to delete or remove a message from Facebook Messenger:
The first thing users should do before trying to remove a message in Messenger is update their app. This way they can be sure they're running the latest version of the app and have all of the different features available to them.
Users should then open up Messenger and send a message to a friend or to a group of friends in the app. Once the message sends, the 10 minute grace period begins during which the message can still be removed.
To remove the message from the chat users have to click and hold on the message until the reaction emojis appear and the options to copy, forward or remove the message appears. The user should then choose "Remove" and the option to "Remove for Everyone" or "Remove for You" will appear.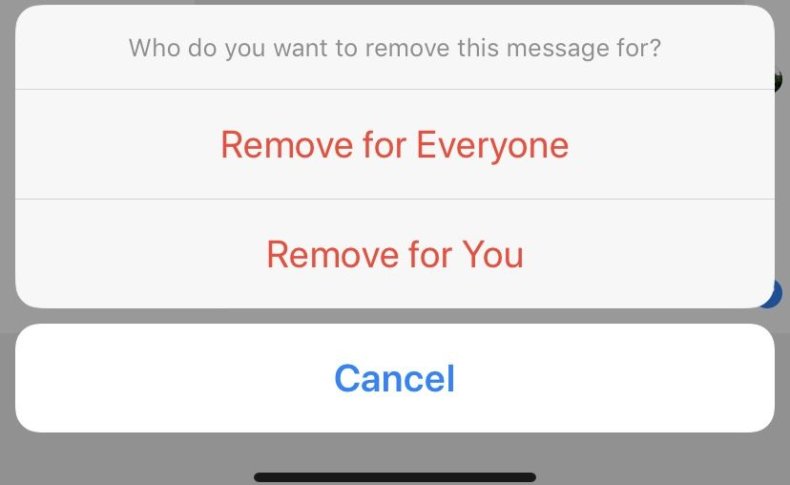 To completely remove the message from the chat for everyone, users should choose "Remove for Everyone." Once they do that a message will appear that says, "Remove for Everyone? You'll permanently remove this message for all chat members. They can see you removed the message and still report it."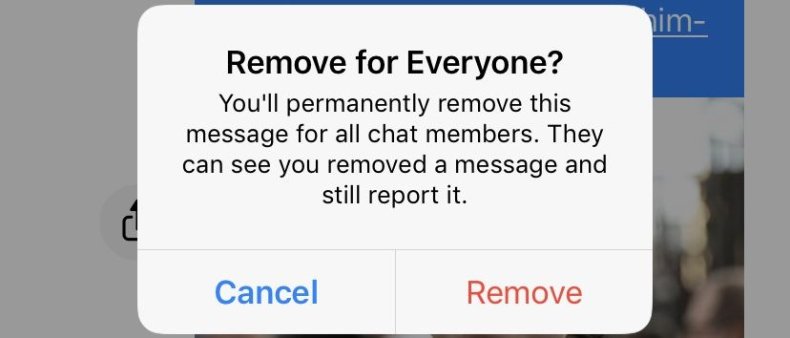 Users then have to confirm again that they want to remove the message by selecting "Remove." Once they do and the action is complete, deleting the message, a message that says "You removed a message" will appear where the message was originally in the app.
​