Facebook's OpenCellular Lets Anyone Create Their Own Cell Network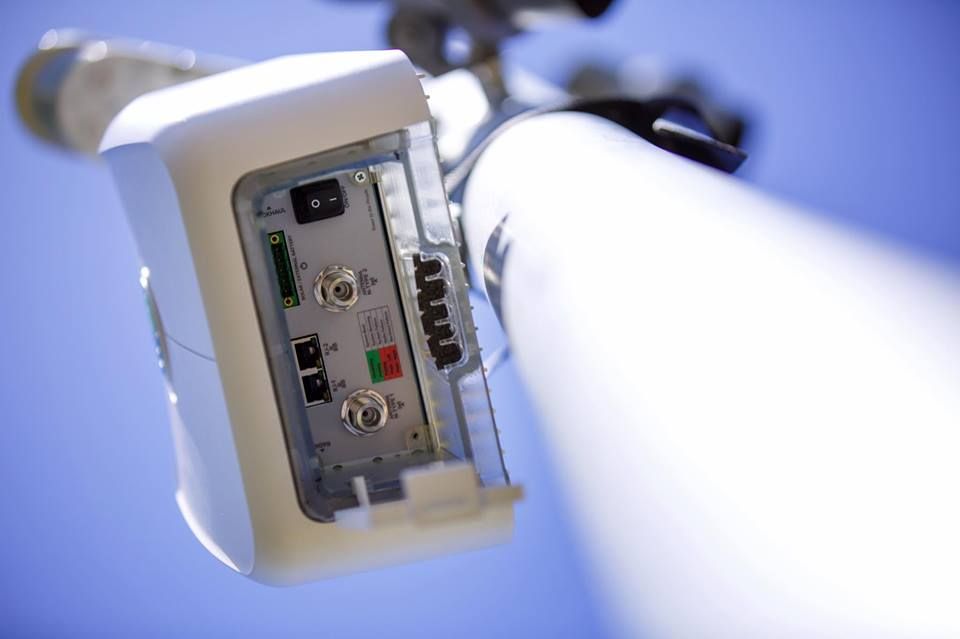 Facebook CEO Mark Zuckerberg has unveiled his latest plan to connect the world to the internet in the form of a device that acts as a low-cost alternative to traditional cellular infrastructure.
The shoebox-sized device is the hardware behind OpenCellular, an open source platform that can support up to 1,500 people from distances of up to six miles away.
"We designed OpenCellular as an open system so anyone—from telecom operators to researchers to entrepreneurs—can build and operate wireless networks in remote places," Zuckerberg wrote on his Facebook profile. "OpenCellular is the next step on our journey to provide better, more affordable connectivity to bring the world closer together."
Facebook's OpenCellular system is the latest in the company's ambitions to deliver internet connectivity to the 4 billion people worldwide without access.
It follows similar projects from the social network, including low-Earth orbit satellites and laser-equipped drones that beam internet signals to those on the ground.
The latest idea was described in detail by Facebook engineer Kashif Ali in a blogpost on Wednesday.
Ali said: "Traditional cellular infrastructure can be very expensive, making it difficult for operators to deploy it everywhere and for smaller organizations or individuals to solve hyperlocal connectivity challenges.
"The [OpenCellular] hardware was designed with simplicity in mind, to encourage people to deploy their own cellular networks. Many people might not realize that running their own cellular networks is not only possible but also doesn't require substantial technical expertize."
The system is currently being tested in Facebook's labs in California, with the latest iterations of the technology able to send and receive SMS messages, make voice calls and use basic 2G data connectivity.