Facebook Papers Reveal Company's Public Comments Not Always Same as Internal Messages
The release of the so-called "Facebook Papers" has revealed numerous troubling details about Mark Zuckerberg's company, including many instances of when Facebook's internal documents contained statements to employees that contradicted some of the messages it made to the general public.
On Monday, Zuckerberg started Facebook's quarterly earnings call by discussing the leaked internal documents and tried to downplay the impact of the papers' revelations.
"Good faith criticism helps us get better, but my view is that we are seeing a coordinated effort to selectively use leaked documents to paint a false picture of our company," Zuckerberg said. "The reality is that we have an open culture that encourages discussion and research on our work so we can make progress on many complex issues that are not specific to just us."
While Zuckerberg and his communications staff try to minimize the damage, the tens of thousands of pages of internal documents leaked by former employee-turned-whistleblower Frances Haugen detail how Facebook struggled to prevent the spread of misinformation; couldn't stop human traffickers from using the platform; and conducted substantial research on the harm its services cause on young users.
Prior to the 2020 U.S. presidential election, Facebook released a public statement detailing the progress it had made in regards to election content since 2016. The press message touted "substantial investments" and work done with "experts and policymakers to focus our efforts in the right places."
However, the Facebook Papers detail how the company failed to stop the proliferation of conspiracy theories spread by supporters of former President Donald Trump as well as did little to halt hate speech.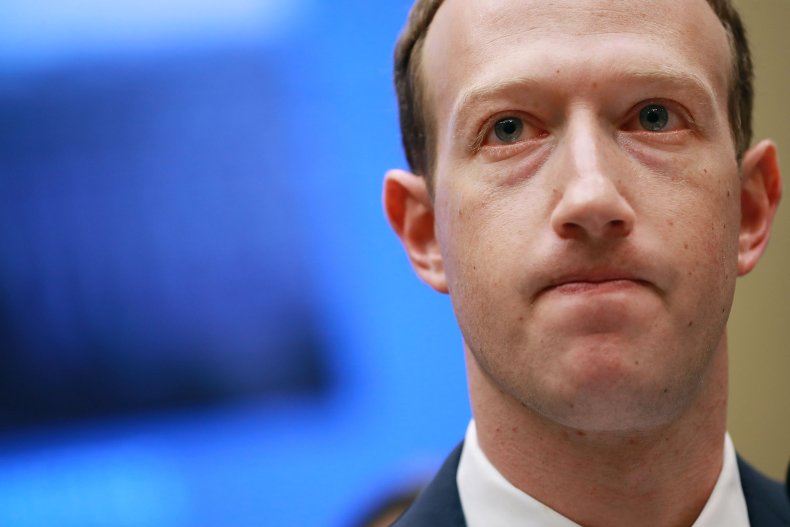 A document entitled "Stop the Steal and Patriot Party: The Growth and Mitigation of an Adversarial Harmful Movement" was made after the January 6 riot at the U.S. Capitol. The analysis contained within it suggests Facebook could have done more to halt the mass sharing of messages from the "Stop the Steal" movement that helped spur the riots.
"We've been fueling this fire for a long time and we shouldn't be surprised it's now out of control," an employee wrote on an internal message board, according to one document.
Another wrote, "I came here [to Facebook] hoping to effect change and improve society, but all I've seen is atrophy and abdication of responsibility."
Regarding the documents about January 6 that were leaked, Facebook spokesman Andy Stone provided a statement to media outlets that distanced Facebook from responsibility for the riots.
"The responsibility for the violence that occurred on January 6 lies with those who attacked our Capitol and those who encouraged them," Stone said.
While Trump was president, he posted countless false statements on Facebook and other social media platforms. Only a few were removed by Facebook, perhaps because he was a member of the company's XCheck, a system for celebrities and high-profile users that was started as a means to prevent them from becoming disgruntled if they were censored.
Following the January 6 riots, Trump was removed from Facebook, but the move came after months of calls for him to be expelled from the service for spreading COVID-19 misinformation and false election fraud conspiracy theories.
"For a select few members of our community, we are not enforcing our policies and standards," read an internal Facebook report about XCheck published by The Wall Street Journal in September. "Unlike the rest of our community, these people can violate our standards without any consequences."
While the company promised as far back as 2016 to halt the spread of misinformation, the Facebook Papers show it still had much progress to make, as exemplified by a June 2019 study called "Carol's Journey to QAnon." The study was implemented to see where the service's algorithms would direct a made-up account created by a middle-aged conservative woman named "Carol Smith." Only two days after "Carol" followed verified pages for Donald Trump and entities such as Fox News, she was recommended to follow a QAnon page.
Facebook has kept most of its focus on the U.S., which resulted in it not having hate speech qualifiers in some countries, including India, which has one of the largest Facebook bases in the world.
Ignorance of dialects has also resulted in issues in some countries, as has a lack of knowledge on human rights abuses in other places.
The Associated Press wrote that "[t]wo years ago, Apple threatened to pull Facebook and Instagram from its app store over concerns about the platform being used as a tool to trade and sell maids in the Mideast."
"Some of the categories, like hate speech, have been harder," Zuckerberg admitted on Monday, adding that Facebook is "operating in around 150 languages around the world...there's a lot of cultural nuance in this."
Much of the criticism about Facebook, particularly from lawmakers, has centered around the company's efforts to target younger audiences, especially with Instagram. The company's own internal research showed that its platforms "make body image issues worse for 1 in 3 teen girls." Its research also claimed that "13.5 percent of teen girls on Instagram say the platform makes thoughts of 'Suicide and Self Injury' worse" and 17 percent said Instagram makes "Eating Issues" worse.
Instagram's head of public policy, Karina Newton, said in a September statement that the leaked research on young people "focuses on a limited set of findings and casts them in a negative light."
Another September statement from the company claimed that its research also found that in some cases teenage girls who struggled with difficult issues "also said that Instagram made them better rather than worse."
On Monday, Zuckerberg tried to maintain a positive stance, saying, "I know there is a lot of scrutiny of our efforts, and I guess I just want to say to the team and the people who work on this that I'm really proud of the progress that they make."
Newsweek reached out to Facebook for comment.