Facebook Pauses 'Instagram Kids' Development: What Parents, Lawmakers Have Said About App
Facebook announced Monday it was pausing development of an Instagram application for kids after significant pushback from lawmakers, child safety groups and parents.
Adam Mosseri, the head of Instagram, wrote in a blog post that the company will use the time to work with concerned parties on the social media service tailored for children under the age of 13—who are not currently allowed on the app because of federal privacy law.
The app would be ad-free and allow parents to monitor their children's activity. Mosseri said Monday Facebook still believes the app is necessary and "the right thing to do."
"Critics of 'Instagram Kids' will see this as an acknowledgment that the project is a bad idea. That's not the case," he wrote. "The reality is that kids are already online, and we believe that developing age-appropriate experiences designed specifically for them is far better for parents than where we are today."
Since the project became public in March, many lawmakers, experts, parent groups and more have pressed Facebook to abandon the idea.
One parent told Mosseri on Twitter: "We don't just give stuff to kids because they WANT it. We don't give kids dangerous tools to play with when grownups haven't figured out how to make those tools safe. Stop trying to sell dangerous tools to kids."
Another parent responded to the pause of Instagram Kids with the Twitter post, "I do like the idea of my kids using some form of safer, simpler version of social media before jumping into the firehose of Instagram/Snapchat/Tiktok. But I would probably start that at age 13, not younger."
Forty-four attorneys general pleaded with CEO Mark Zuckerberg in April to nix the proposal, citing concerns of cyberbullying and online predators. The group of state prosecutors also argued that "Facebook has historically failed to protect the welfare of children on its platforms."
Dozens of public health advocates and child safety groups wrote in a letter to Facebook that members feared an app would put young people at "great risk" and exploit kids' desire for peer approval.
"The platform's relentless focus on appearance, self-presentation, and branding presents challenges to adolescents' privacy and wellbeing," they wrote.
The backlash to Instagram Kids also grew after the Wall Street Journal obtained internal research from Facebook showing that the photo-sharing app had toxic effects on some young people's body image and mental health.
Researchers with Facebook reportedly found that one-third of teen girls said when they felt bad about their bodies, Instagram made them feel worse. The company also reportedly found that 14 percent of American boys said the app made them feel worse about themselves.
One internal document reportedly read, "Teens blame Instagram for increases in the rate of anxiety and depression."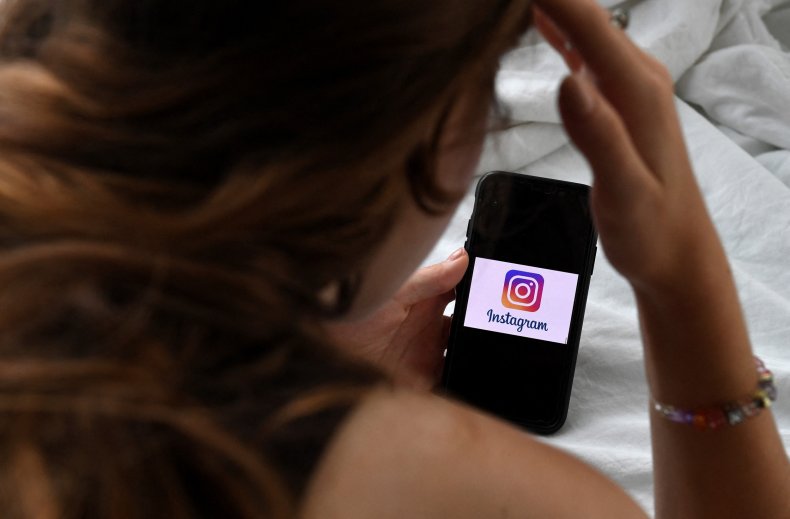 Following the Journal's report earlier this month, a group of congressional Democrats sent a letter to Zuckerberg also pushing for Instagram Kids to be abandoned.
"Children and teens are uniquely vulnerable populations online, and these findings paint a clear and devastating picture of Instagram as an app that poses significant threats to young people's wellbeing," they wrote. "We are deeply concerned that your company continues to fail in its obligation to protect young users and has yet to commit to halt its plans to launch new platforms targeting children and teens."
Facebook pushed back on the Journal article on Monday in a blog post, asserting that their research found "teens report having both positive and negative experiences with social media."