Facebook Removes Pro-Trump Patriotic 'Police Lives Matter' Pages After They Were Found to Be Run From Kosovo
Facebook has taken down a network of pages that promoted American patriotism and President Donald Trump after they were revealed to be run from Kosovo.
There were more than 170,000 followers of the "Police Lives Matter" page, which shared provocative viral content supporting U.S. police officers and included pages with the titles "All Lives Matter," "I Support The Police US not Criminals" and "Blue Lives Matter USA."
To drive online traffic, the network, which had more social engagement than established media outlets like Bloomberg, Vox and BuzzFeed, also ran pages about cute animals, including "Happy Animal Club" and "3-Minute Animal Stories."
The investigative website Popular Information revealed that while promoting American identity, the pages were actually run from Kosovo and sought to make money by playing on the emotions of Americans.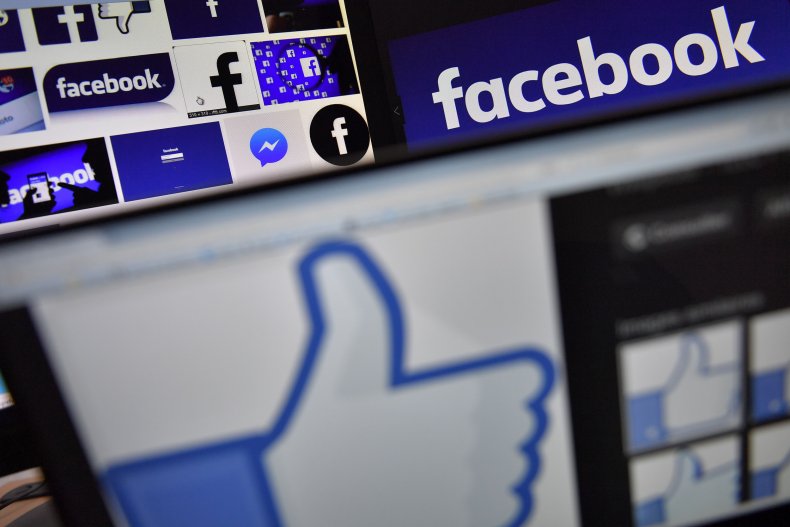 Although not aiming to promote Trump politically, they used misinformation to exploit a right-wing backlash against the Black Lives Matter movement, and often pushed pro-Trump content, Popular Information added.
Facebook was alerted to the pages on September 27 and has taken all the pages down.
In a statement to Newsweek, Facebook spokesman Joe Osborne said: "We've removed the pages that violate our policies and will continue enforcing when we determine misuse.
"We've invested in transparency features so that people can flag potentially suspicious activity for us to investigate and take action when we find violations.
This the second time in weeks that the social media giant has had to remove jingoistic pages, followed by millions of Americans, that were actually run from Eastern Europe.
Last week, after Popular Information revealed they were run from Ukraine, Facebook removed the pro-Trump pages linked to "I Love America," which used viral content from the St Petersburg-based Internet Research Agency (IRA). The IRA was at the center of the Mueller inquiry into Russian interference during the 2016 election campaign.
It raises questions over Facebook's assurances that it is doing all it can to prevent its platform from being used for misinformation and fake news ahead of the 2020 U.S. election.
Facebook said that like the Ukrainian pages, the Kosovar pages do not appear to be state-run or politically-motivated and that they were "a spammy group looking to profit from political content."
In September, Facebook's Vice President of Global Affairs and Communications Nick Clegg said the social network had made mistakes in 2016 in allowing foreign agents to interfere with elections but that since then the social media giant "had been building its defenses to stop that happening again."
Clegg said: "At Facebook, our role is to make sure there is a level playing field, not to be a political participant ourselves.
"We have a responsibility to protect the platform from outside interference, and to make sure that when people pay us for political ads we make it as transparent as possible. But it is not our role to intervene when politicians speak."