Facebook Portal Instantly Elevates Your Video Calls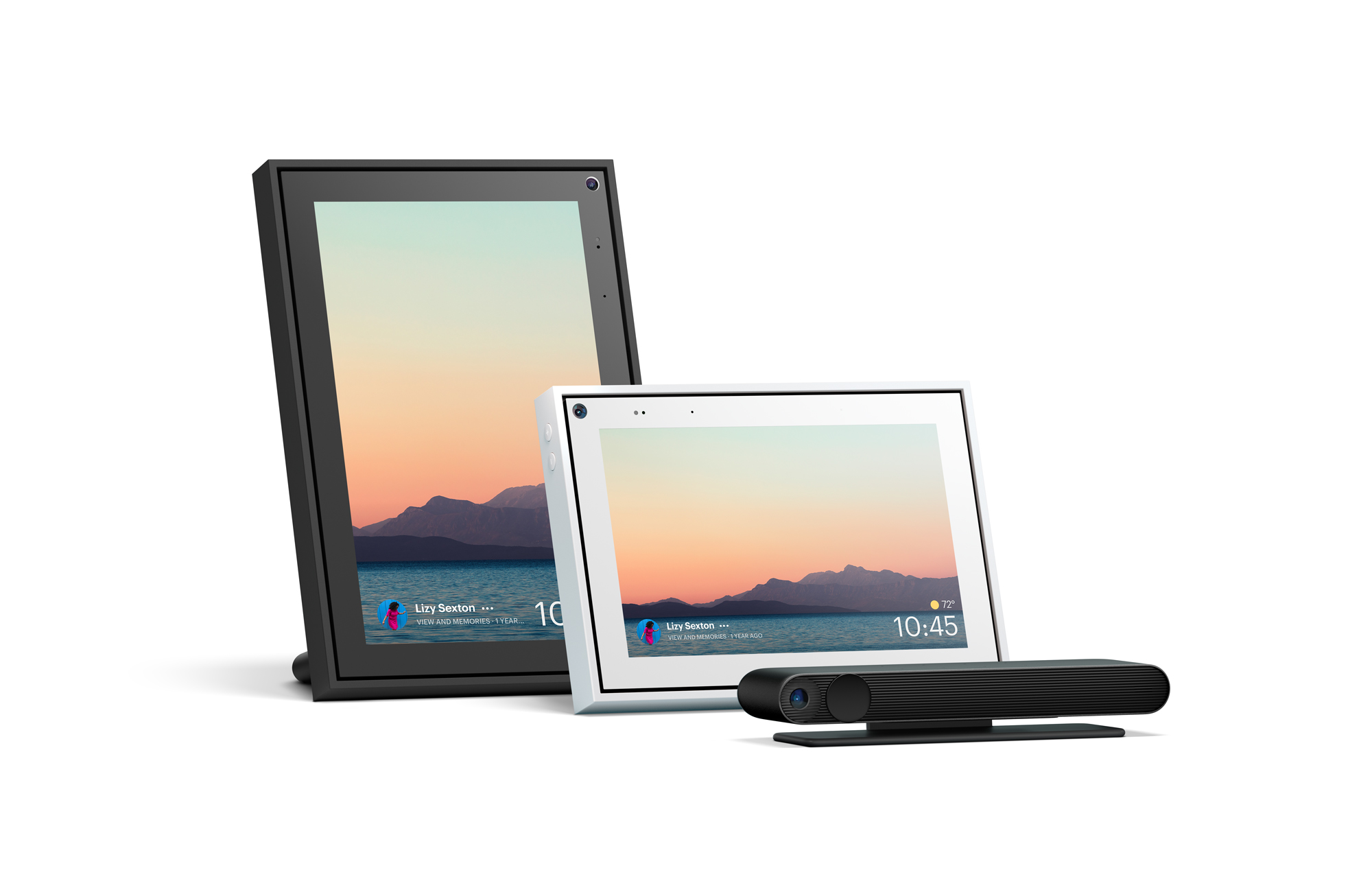 Zoom fatigue much? Like it or not, videoconferencing is here to stay, but stay-at-home virtual socializing through technology doesn't have to happen while hunched over a laptop or smartphone. Telepresence is much better on a device that's designed specifically for the purpose, which is the thinking behind Portal, Facebook's line of smart display devices optimized for video calling via either Messenger or WhatsApp, and, coming in September, via additional video messaging apps, such as Zoom, BlueJeans, GoToMeeting and Webex. While all Portal models respond to voice commands and include photo frame capabilities, music and video streaming apps, games, smart home control and other smart display features, their true strength is in telepresence. This is thanks to Portal's AI-based smart camera software, stellar audio and video hardware, as well as a suite of unparalleled augmented reality (AR) and group calling features. It's impressive, but do you really need a dedicated video calling device when you already have Zoom on your laptop or smartphone? After 10 months of using various Portal models to call friends and family from three to 3,000 miles away, here's what I found.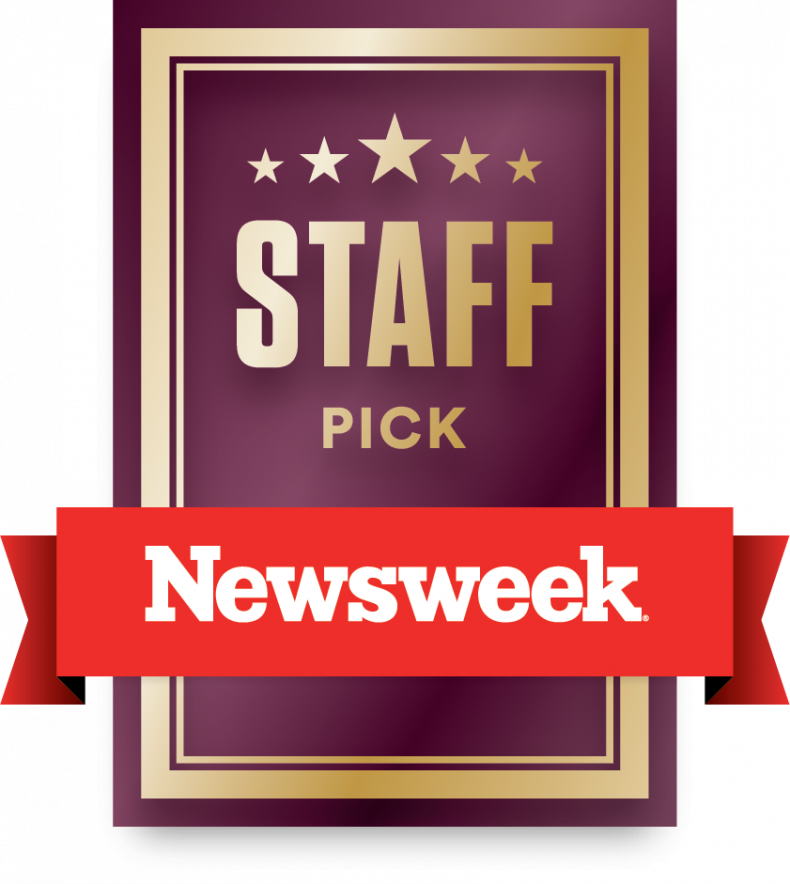 Pick Your Portal
Since launching the first Portal devices nearly two years ago, Facebook has updated the platform with a slew of new services and features. There are now three standalone versions of Portal with increasingly larger HD touchscreens: the 8-inch flat-panel-style Portal Mini ($129), which resembles a photo frame with a kickstand in the back; the bulkier 10-inch Portal ($179), which is more like an Amazon Echo Show or Google Nest device in terms of shape and heft; and the tall, tower-like 15.6-inch Portal+ ($279), which has bigger speakers and a nifty widescreen on a hinge that can be manually rotated 90 degrees between landscape and portrait mode (the other two are designed to simply be placed manually in portrait or landscape mode). There's also the Portal TV ($149), which is a peripheral not much bigger than a soda bottle that clips onto the top of your television and transforms its bigger screen into an interactive Portal device. In addition to "Hey Portal" voice commands, all Portals can be set up to work with Alexa commands.
Facebook Isn't Required, but It Helps
An account with either Facebook or WhatsApp is required to sign onto and use Portal, and you can link up to five accounts to each device. Your contacts don't have to be on Portal to participate in calls with you, but they do need to use Messenger or WhatsApp on their smartphones, laptops or other devices. Signing in with just WhatsApp gives you access to Portal's AI and AR in-call camera features, but no apps that require a Facebook login, such as the up-to-50-person Messenger Rooms, Facebook Live and PhotoBooth. On my Portal devices, I'm signed in with both services since my parents use Facebook, but the majority of my friends prefer to use WhatsApp. Regardless, the process of making and receiving calls is the same with either service: Just say, "Hey Portal" and either "call [Person's Name]" or "Answer" or simply tap on the answer button or the person's onscreen thumbnail to pick up.
In addition, Portal offers a dedicated app for Workplace, Facebook's enterprise video messaging tool that allows for one-on-one calls with clients and colleagues, as well as meeting rooms for up to 50 people and live-streaming to, say, an entire company. Facebook also recently announced that it will be adding dedicated apps for Zoom, BlueJeans, GoToMeeting and Webex to the Portal, Portal Mini and Portal+ in September 2020 (PortalTV is slated to get these in the future). You'll need to sign in to Facebook, WhatsApp or, come September, Workplace to access these apps. The addition of a Workplace login for Portal is ideal for home office set-ups, since it allows you to create separate password-protected profiles for work and play on the same shared device.
'Smart Video Calling' Is Brilliant
Portal's AI smart camera is a game-changer, with an unparalleled execution that's immediately apparent to anyone from their first call. It uses computer vision technology to detect bodies, faces, movement and environments, and then it adapts shots and angles—as well as audio—accordingly. From up to 140-degree (on the Portal+) wide-angle shots and smooth panning to subtle zoom-ins and zoom-outs depending on who is talking, the intelligent camera's "moves" are cinematic, which is by design, since Facebook worked directly with filmmakers to tweak its computer vision algorithms for seamless performance. "Gee whiz" factors aside, it means you don't have to constantly re-aim and prop up your smartphone or move your laptop to keep the focus on the person talking.
All Portals use a combination of far-field mic arrays, computer vision and beamforming technology to eliminate background noise, separate and aim sound specifically to where each person is sitting and optimize ambient effects based on the overall environment. When combined with the stellar front-facing stereo speakers and bass woofers in the back of all the standalone devices, the "smart sound" technology results in clear and focused conversation that's resonant and visceral, adding to the overall feeling of believable telepresence.
Call and connection quality is consistently smooth and steady. I can't remember a single screen freeze or dropped call on any Portal-to-Portal communications I've made in the past 10 months, while about 95 percent of my calls between Portals and smartphones have been similarly seamless. I haven't experienced the same consistency with Zoom, Google Hangouts or Skype on my laptop and smartphone, even in calls between the same people using the same home Wi-Fi networks.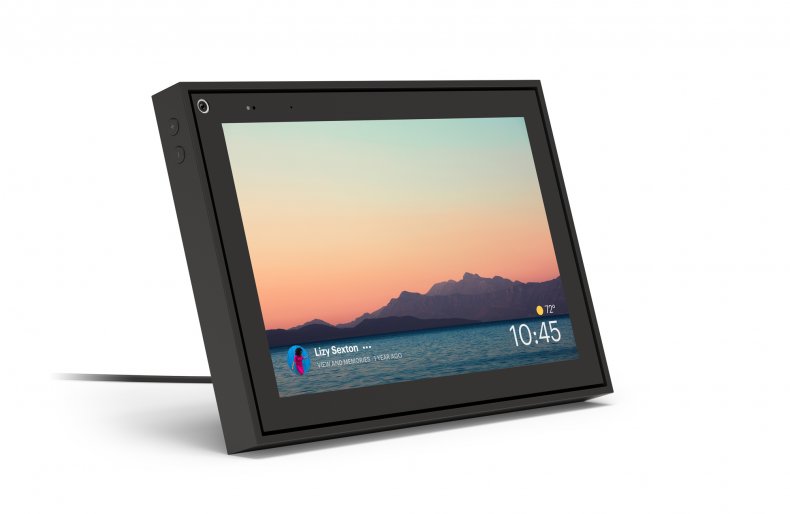 The Best AR That's Not on Your Smartphone
Anyone who has used the animated masks and filters on the Facebook Messenger, Instagram or Snapchat mobile apps will be familiar with how AR works on calls, but Portal's implementation is different in that it's optimized for intuitive use on dedicated pieces of high-performance home hardware, including TVs.
From psychedelic hats and sunglasses that alter your voice to hyperkinetic, Super 8–style music video overlays with music, these AR effects are fully integrated with the Portal camera and help to add some flair and fun to the otherwise same old, same old video conferencing experience. In addition to some smart and sophisticated Zoom-style scenery—private jets, space stations, sleek modern apartments—Portal lets you blur the background around you when you want more subdued privacy on calls.
Almost all of the AR filter effects can be applied to your screen in the middle of a live call. They can also be applied to virtual enhanced Post-It notes and still image or video greeting cards. My 3- and 4-year-old nephews, who live on the other side of the country, cannot get enough of these animations when I'm on calls with them, so keep that in mind if you don't want your conversation to be hijacked by endless toggling between AR effects.
The AR-based Story Time feature reimagines the practice of reading aloud to kids for the telepresence era. Over video calls, your live face is incorporated into animated "turn-the-page" scenarios in a dozen or so different stories that range from classics like "The Three Little Pigs" to Todd Parr's The Okay Book. This is a boon to, say, grandparents who can't travel to see their grandkids in person. What's more, the person on the other end of the line doesn't need to have a Portal to see either the AR effects or Story Time—they just need to have WhatsApp or Facebook Messenger.
All Portals also ship with a handful of Portal-to-Portal AR-based games—a virtual doughnut eating race, a "don't smile" contest—that have you interacting with on-screen animations while on Messenger calls. These won't work on any WhatsApp-based calls or Portal-to-smartphone or Portal-to-laptop calls, however. Available only on the Portal TV is Mic Drop, a live lip-syncing game that lets you play AR rock- and pop-star dress up while mouthing the words to 40 or so songs by Katy Perry, John Legend, Wham and others. For now, the game only works on Messenger calls between two Portal TVs. The AR games are fun and easy for anyone to pick up within a round or two, but it would be nice to have more of them.
How Portal Stacks Up as a Home Entertainment Device
The standalone Portal units include a small selection of apps and a browser to access websites, including those for music services, podcasts, Internet radio services and some (but not all) video streaming services. As befits its television peripheral status, the Portal TV is designed to be more of a Roku- or Apple TV–like entertainment streaming device when it's not being used to make calls, rather than a standalone smart display, so it skips the browser in favor of dedicated apps only.
All Portal devices have dedicated apps for Facebook Watch, iHeartRadio, Pandora, Deezer, Neverthink, Newsy, Red Bull TV and Spotify, but the rest of the lineup depends on whether you have the standalone Portals or the Portal TV.
The TV show– and movie-watching experience is best on the Portal TV, thanks to 1080p HD resolution that upscales to 4K with compatible TVs, 5.1 surround sound capability and a navigation experience that's similar to Apple TV, Roku or Amazon Fire TVs. The Portal TV has dedicated apps for Fandango Now, Prime Video, Showtime, Sling TV, Starz and Pluto TV, to name a few, but no Netflix, HBO Max or Disney+. There are some ways around this, via Sling TV and Amazon Prime, which have a variety of packages and add-ons for both live and premium channels that helps fill in the blanks.
Even if their screens are smaller, the standalone Portal devices offer a bit more flexibility through the built-in browser. On the Portal+, I'm able to access the websites for YouTube, Hulu, Philo, PBS Video, Vice, Amazon Prime and DishAnywhere, but not Netflix or HBO Max. It's not my primary TV watching device, so I can live without those services, but it's a handy secondary pop-up monitor to watch episodes of The Great on Hulu, Amanpour and Company on PBS.org and the Academy Awards live via DishAnywhere.com at the kitchen table while eating dinner.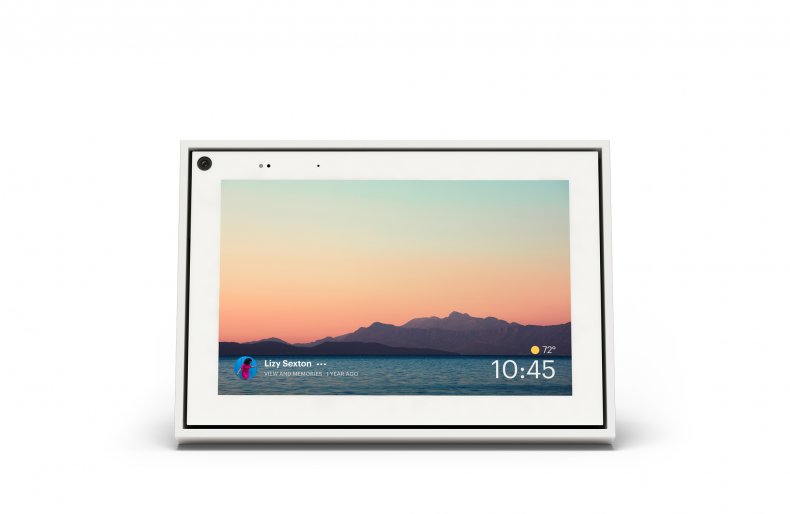 Watching and Listening Together
The Watch Together feature lets you share video content on the screen during a call and comment on it in real-time in the same video chat. It's a telepresence version of sitting on the couch with friends to watch and comment on TV. The execution is smooth—your viewing party pals are at-the-ready and ever-present in a small picture-in-picture corner box for any kind of real-time banter about whatever is on the rest of the screen. Unfortunately, it only works between Portal devices and only with content on Facebook Watch, though the company says it plans to add channels like Amazon Prime or Showtime in the future.
For audio, callers can also listen to the same stream together when communicating on both Messenger and WhatsApp calls on Pandora, iHeartRadio and Spotify.
How Alexa Is It?
With the Alexa wake word, you can ask Portal to play music, podcasts, news—pretty much any audio-based skill that you've activated on your Alexa app. I use Alexa with the Portal TV to power my Dish Network Hopper and Xbox One on and off, flip the switches on various smart lights around the house and answer questions about the health benefits or calorie content of whatever I happen to be eating while binge-watching shows or playing games.
For music, I prefer the sound quality on Tidal, and I can call up any genre, artist, album, playlist or track on that high-res streaming service by specifying it in my Alexa requests—just as seamlessly and predictably as I would on the Echo Show. Ditto with TuneIn Radio for podcasts, on-demand and live radio streams, but not Apple Music or Apple Podcasts, even though those last two skills are activated and work on my Amazon Echo devices. "Hey Portal" works for basic song requests on Spotify and Pandora, but Alexa is easier and offers more control options for most other media-related commands. "Hey Portal" is best for setting timers, adjusting brightness and volume and quick muting.
Though it has a screen, Portal is not to be confused with an Alexa-based smart display like the Echo Show. It'll display background art on many skills, such as weather, CNN news updates, UPS package updates or white noise skills, but it won't play TV shows from Hulu or Prime Video by voice alone (for those you'll either have to use your remote, as on the Portal TV, or go to the website manually via touchscreen, as on the dedicated Portal devices). As an Alexa device, Portal is audio only, like the Echo Dot, but not a full replacement for the Echo Dot.
Photo Opportunities: Plug-and-Play for Facebook and Instagram Users
As a digital photo frame feature, Portal's Superframe is ideal for heavy Facebook or Instagram users, since it lets you set up nonstop slideshows by folder of any images you've shared on either of those social media networks, as well as images shared by your friends and favorite followers. Portal doesn't support iCloud, Google Photos, Dropbox or Amazon Photos, so you can't use it to sync up directly with any of your image collections.
Getting individual pictures from other services is easy enough, though, with the Portal mobile app, which lets you create folders and upload images into them directly from your smartphone's camera roll, then set those folders to be shown in the Superframe rotation. You also have the option to cast (project) photos from your smartphone directly onto your Portal device, as well as into live calls. Ditto any Facebook Live videos via the Facebook smartphone app.
Photos look stunning on any Portal high-definition display, even more so on a big HD screen via Portal TV. It's reason enough to invest in one—a clever downtime application when calls aren't being made that helps justify Portal's place on your shelf or TV.
Privacy, the Biggest Elephant in the Room
The main red flags raised by any Internet-connected seeing and hearing smart device are security and privacy, particularly when that device is from Facebook, a Big Tech behemoth with a consistent track record of data breaches and user privacy scandals. Not surprisingly, the company has gone to great pains to make Portal's privacy options and settings customizable and clear.
First and foremost, the cameras and microphones on all Portal devices can be turned off at any time. The Portal+ also includes a separate thumbnail-sized plastic cover to slide over the camera, while the Portal Mini and Portal TV have integrated physical shutters to cover lenses. According to its Privacy Policy, Facebook does not listen to the audio or video content in your calls. While the camera and mic are on, however, any utterance prefaced by "Hey Portal" is automatically recorded, transcribed and sent to Facebook's servers in real-time in order to process your command. The company may use these to improve its voice-recognition algorithms, but you can access or delete these recordings at any time in Portal settings, as well as manually turn off storage of your entirely. This is true, in general, for all voice assistants—you have to manually turn off storage of your Alexa voice recordings too, even those used on the Portal (go to "Alexa Privacy" on the Alexa app).
Anytime the camera is on, in-call or not, it tracks what's in front of it—discerning between people, objects and movement—but all the information is anonymized and processed locally on the device itself. Portal doesn't use facial recognition in the classic sense; it doesn't link faces with specific identities and never knows who specifically is in its camera view. It's more like face-tracking, so it can make its AR effects seamless and its beamforming audio more effective and precise.
As it does on Facebook itself, the company still grabs behavioral data such as when and how often you make calls and the quality of the connection, as well as what you press on that touchscreen and how and when you use apps on the device. You're also subject to the separate privacy and data collection policies of each and every third-party app you're signed into such as Alexa, Amazon Prime, Spotify and the like.
There are a few ways to reduce your exposure. First off, make sure you fine tune your privacy settings—everything from the level of personalized ad tracking to whether you want to be seen as available on Messenger—on both Facebook and Portal. Next, turn the camera and mic off anytime you don't need Alexa's help. Or simply unplug the device.
Another option: Skip Facebook entirely and only sign in only with WhatsApp, in which case your "Hey Portal" commands are never stored. There are additional privacy advantages to making calls on WhatsApp, even if you're also signed into Portal with Facebook: Calls on WhatsApp are end-to-end encrypted and can only be accessed by the two people conversing, whereas Messenger calls are encrypted-in-transit, which means they're only encrypted while moving between callers' devices and Facebook's servers, making them more vulnerable to security breaches.
Bottom Line: Facebook Portal Is Guaranteed to Elevate Pandemic Video Calls, for Those Who Want It
Facebook's much-publicized issues with privacy, security, monopoly and misinformation have made it hard to be a fan of its products and services these days. But Portal is impressive—a truly nifty, game-changing gadget of the surprising and delightful variety, thanks mainly to its mashup of amazing AI camera and audio capabilities, entrancing and immersive AR options and high-performance hardware. It's also the only consumer-friendly videoconferencing-first device out there—until recently, most of the innovation and investment in telepresence has centered on technology solutions for the workplace.
With the upcoming addition of Zoom, BlueJeans, GoToMeeting and Webex, Portal is about to expand its utility and broad appeal even more. To boot, these services will be integrated with Portal's smart camera and sound features for cinematic framing and minimized background noise, though only Workplace videochat will allow for AR backgrounds and blurring. The ubiquity of Zoom alone in both workplace and social settings may make it the true killer app for Portal, while the addition of all the other serious work and play messaging show that Facebook is aiming to make this the leading video conferencing-first device on the market, a potentially defining iconic gadget of today's work-and-play-from-home era.
Despite its tall and awkward upright design, I'm most partial to the Portal+. The 15.6-inch screen does such vivid, high-res justice to my photo collection in both portrait and landscape mode, the latter of which also makes for a satisfying impromptu widescreen TV with beefy but focused sound. It epitomizes the Portal's tight hardware-software pairing, which has evangelized easy home videoconferencing to me. The Portal Mini is a wonder in that it looks and behaves just like a traditional digital photo frame, but doesn't compromise on sound thanks to a back speaker and woofer combination that punches way above its weight. If you have a spare HDMI port, the Portal TV is surprisingly unobtrusive, and it's hard not to be wowed by the smart camera's ability to work its cinematic magic over a large room on a 65-inch HD screen. Even with the television off, the Portal TV serves as a useful Alexa voice-remote for the various components connected to my television.
Despite my own mixed feelings about bringing home a Facebook device that can see and hear, I've found that Portal doesn't consume a good chunk of my day the way my smartphone often does, so it feels more manageable than, say, Instagram, even as it's become a primary part of my communications toolbox. In the era of pandemics, my need for quality time, even if it's virtual, with family and friends far outweighs my desire to stay away from Facebook.
Facebook Portal, $149-$179; portal.facebook.com