As Facebook remains under fire amid accusations that the platform has helped spread dangerous misinformation about COVID-19, company officials told employees Wednesday that workers returning to United States offices will be required to have the vaccine.
"As our offices reopen, we will be requiring anyone coming to work at any of our U.S. campuses to be vaccinated," Facebook's Vice President of People, Lori Goler wrote in a statement. "How we implement this policy will depend on local conditions and regulations. We will have a process for those who cannot be vaccinated for medical or other reasons and will be evaluating our approach in other regions as the situation evolves. We continue to work with experts to ensure our return to office plans prioritize everyone's health and safety."
The statement did not specify what the process will be for those who "cannot be vaccinated," although cities that have been announcing vaccination mandates for their employees, like Los Angeles, New York City and San Francisco, have included accommodations like showing weekly proof of negative COVID tests. However, some say that with the increased contagious spread of the Delta variant, weekly tests aren't enough.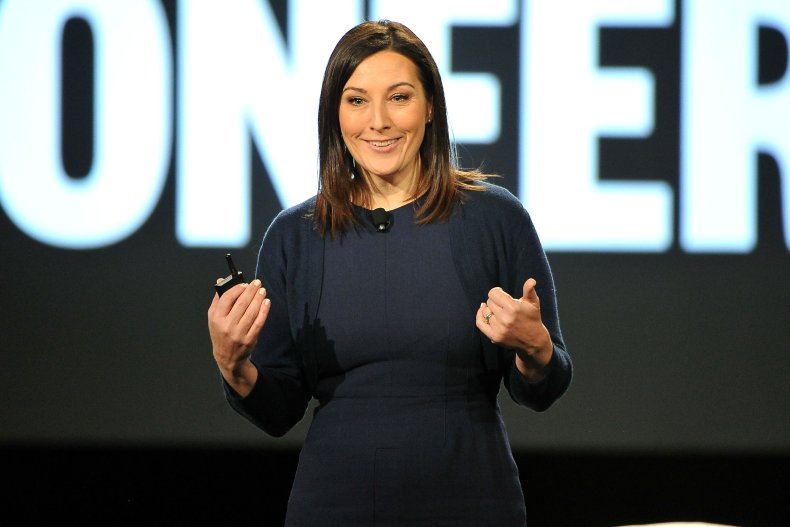 Facebook's announcement came on the same day demonstrators from The Real Facebook Oversight Board (RFOB), a UK non-profit, descended on the company's Washington D.C. offices, lining the front of the building with fake body bags and protest signs reading "Facebook disinformation kills."
Government and health officials have been using their public platform in recent weeks to draw attention to the dangers of pandemic misinformation spread through social media.
On July 15, White House Press Secretary Jen Psaki said in a press conference, "We're flagging problematic posts for Facebook that spread disinformation. We're working with doctors and medical professionals to connect medical experts who are popular with our audiences with accurate information and boost trusted content—so we are helping get trusted content out there."
On July 17, President Joe Biden said social media platforms like Facebook are "killing people" with the way they help spread misinformation about vaccines and about coronavirus. He later clarified his remarks to say "Facebook isn't killing people," per se.
"My hope is that Facebook instead of taking it personally that somehow I am saying that Facebook is killing people that they would do something about the misinformation. The outrageous misinformation about the vaccine. That's what I meant," Biden told reporters on July 19.
The World Health Organization has released several statements on the dangers of spreading false health information, or what they call the current "infodemic."
"In times of the COVID-19 health crisis, the spread of the "infodemic" can be as dangerous to human health and security as the pandemic itself...It is critical states counter misinformation as a toxic driver of secondary impacts of the pandemic that can heighten the risk of conflict, violence, human rights violations and mass atrocities," the WHO said.
Newsweek reached out to Facebook for comment.