Facebook Rolls Back Kyle Rittenhouse Policy After Acquittal, Will Allow Posts of Support
Facebook has removed restrictions it had placed on users from posting messages of praise for Kyle Rittenhouse following the teenager's acquittal of all charges for fatally shooting two people and injuring another last summer during a protest in Kenosha, Wisconsin.
The BBC first reported the company's policy reversal, which also included changing a setting that resulted in a list of blank pages turning up when searches were conducted for Rittenhouse's name.
"After the verdict in Kenosha, we rolled back the restrictions we had in place that limited search results from returning content related to key terms including Kyle Rittenhouse," Andy Stone, spokesperson for Facebook's parent company Meta, said in a statement.
"While we will still remove content that celebrates the death of the individuals killed in Kenosha, we will no longer remove content containing praise or support of Rittenhouse," Stone added.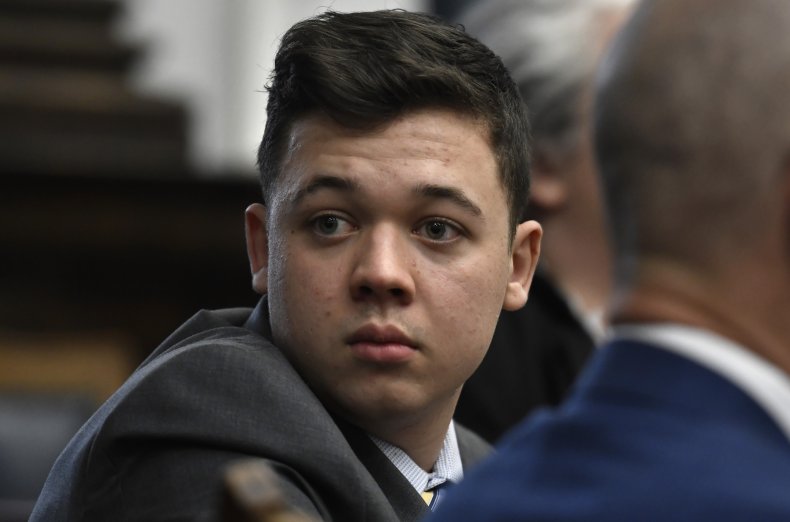 Stone also said Rittenhouse will be allowed to rejoin Meta platforms, including Facebook. He can either ask for old accounts that may have been removed to be restored or create new ones.
Facebook implemented the Rittenhouse ban after the shooting in August 2020. Brian Fishman, the former director of Facebook's Dangerous Individuals and Organizations division, made the announcement of the company's policy on Twitter on August 27, 2020.
"Yesterday we designated the shooting as a mass murder and removed the shooter's accounts from Facebook & Instagram. Per standard practice in these situations, we are also removing praise and support of the shooter and have also blocked searches of his name on our platforms," Fishman tweeted at the time. "We've had too many tragedies like those in Kenosha. Companies like Facebook owe it to everyone to closely examine the influence of online content on such violence—and to take action to stop it."
Fishman recently moved on from Facebook, announcing on October 28 that he would be leaving the company on November 19 in order to "pursue other opportunities." His final day at the company was the day before the jury rendered a ruling in Rittenhouse's case, which Fishman called "entirely coincidental" in response to a tweet posted by a reporter from The Washington Post about the policy reversal.
The 2020 move to ban Rittenhouse from the platform caused some anger, including from Missouri Senator Josh Hawley. The Republican lawmaker said the policy showed that tech companies had "made up their minds on this case months ago, sought to deny Kyle Rittenhouse the presumption of innocence and censored those who disagreed."