Facebook Deletes Russian Accounts Days Before Mark Zuckerberg Testifies to Congress
Mark Zuckerberg has been working up some good press lately by speaking to students on the merits of free speech on Facebook (versus forgoing fact-checking for political ads), boasting to Fox News about how much the company spends on security and, last night, telling NBC that in 2016 the social media behemoth just wasn't "looking for these kinds of coordinated information campaigns that now we're aware of."
Zuckerberg is of course referencing the Facebook posts, accounts and pages made by the Internet Research Agency (IRA), a Russian "troll farm," that sought to sow discord among American voters. Earlier this year, former special counsel Robert Mueller warned Congress that Russia is still attempting to interfere with future elections. "They're doing it as we sit here," he said.
And they clearly are.
Amid Zuckerberg's media blitz, Facebook announced yesterday that it had removed one Facebook and 50 Instagram accounts originating in Russia that "showed some links" to the IRA and had the "hallmarks of a well-resourced operation." The Instagram accounts had 246,000 followers, most of which were based in the U.S., and posted on everything from the environment to LGBTQ issues and confederate ideas.
According to Graphika, a social media analysis firm, a small number of posts were already targeting 2020 candidates, such as former Vice President Joe Biden and Senators Kamala Harris and Elizabeth Warren. A number of accounts purported to be supporters of President Donald Trump or Senator Bernie Sanders, and around half claimed that they were from swing states, such as Florida.
Facebook also removed a number of other networks targeting the U.S. that originated in Iran. One network included four Instagram accounts, 93 Facebook accounts and 17 pages, which garnered around 7,700 followers, that originated in Iran. Another network included seven Instagram accounts that posed as a news site, covering everything from Black Lives Matter to America's policy on Iran, and had racked up 7,300 followers.
"They are highly sophisticated [campaigns]. They signal that these nation-states intend to be active in the upcoming elections," Zuckerberg said on NBC Nightly News With Lester Holt last night. "That we've been able to proactively identify them and take them down is somewhat of a signal that our systems are much more advanced now than they have been in the past."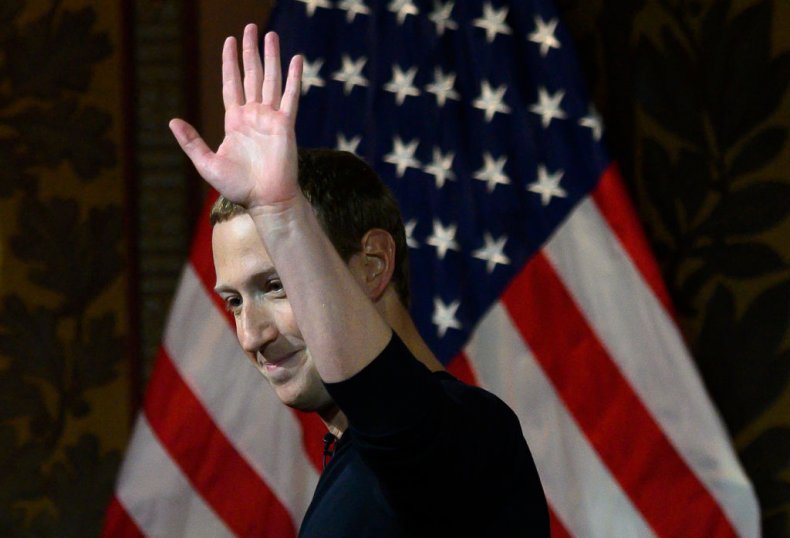 Zuckerberg's press tour has come in the lead-up to his appearance before the House Financial Services Committee tomorrow. While he will be there to address his company's digital currency plans, it's almost inevitable that foreign interference and misinformation will be brought up, and having something to point to in the calendar month will only help Zuckerberg's attempts to make it look like Facebook has greater control than it did in 2016.
The key issue for lawmakers, however, will be being prepared and staying on task, while interviewing Zuckerberg about interference.
After a hearing with Zuckerberg last year, several senators looked more like grandparents in need of tech support than they did lawmakers attempting to find ways to regulate and fix broken systems. Hawaii's Brian Schatz asked the Facebook CEO if the company could read emails he sends on WhatsApp, an app that provides end-to-end encryption for text messages, not emails.
And then-Senator Orrin Hatch asked Zuckerberg, "How do you sustain a business model in which users don't pay for your service?"
"Senator, we run ads," Zuckerberg replied.
Tomorrow's committee will instead include firebrand Representatives Alexandria Ocasio-Cortez and Rashida Tlaib, as well as 2020 contender Representative Tulsi Gabbard.
This is the perfect opportunity for lawmakers who understand these technologies, and the powers they wield, to finally ask the hard questions of Zuckerberg ahead of next year's election—and more foreign interference that is sure to come. Watch this space.