Facebook Russian Ads: 50 Fake Posts From the News Feed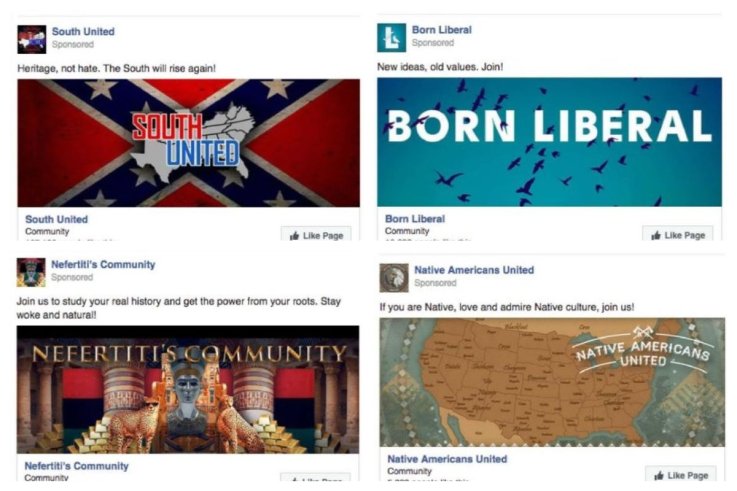 More than 3,000 Russian Facebook ads were released to the public by Congress on Thursday to help provide an insight into how social media may have helped disrupt the 2016 presidential election.
Facebook is in a race against time to snuff out the problem before it could potentially affect the midterms.
Earlier this year, 13 Russian nationals and three companies were charged with identity theft, failing to register as foreign agents and conspiracy. Special counsel Robert Mueller, who filed the charges, described the ads as an effort "supporting the presidential campaign of then-candidate Donald J. Trump."
The ads were placed by Russians posing as American users and used Facebook's targeting method to drum up issues of race and immigration. Some of the page names include "United Muslims of America," "Watch the Police" and "Defend the 2nd." They were run on Facebook from June 2015 to May 2017.
Facebook originally denied the claims that there were Russian-bought ads on the site, but were called out when 470 accounts were spotted in September. The 3,000-plus ads were bought for more than $100,000.
It is estimated by Facebook that 146 million Americans may have been reached by the fake content—including 20 million on Instagram.
Last month, founder Mark Zuckerberg faced U.S. Senators to discuss the social media platform's data policy. It was previously revealed that British company Cambridge Analytica had acquired the data of 87 million people using a loophole in the friend permission feature (which has since been removed).
While defending his company's involvement in the data mining scandal, Zuckerberg pledged to Senators that Facebook would do everything possible to fight Russian collusion in any future elections.
But, not much can be done about the past. Here are 50 Russian ads you might have seen in your Facebook feed: