Facebook Sent a Doctor on a Secret Mission to Get Patients' Data From U.S. Hospitals
Facebook reportedly asked major U.S. hospitals to share patient data, such as prescription information and illnesses, for a research project aimed at helping health care institutions. The company planned to match the information collected with social media data to assist medical agencies in finding patients that could need additional treatment, CNBC reported Thursday.
Last month, representatives from the California-based social networking company were negotiating a data-sharing agreement with health organizations such as the American College of Cardiology and the Stanford University School of Medicine in California.
Freddy Abnousi, an interventional cardiologist, led the medical-related project. His LinkedIn profile said he has been leading "top-secret projects" at Facebook since 2016, according to CNBC. At the time this article was published, Abnousi had removed the information from his profile.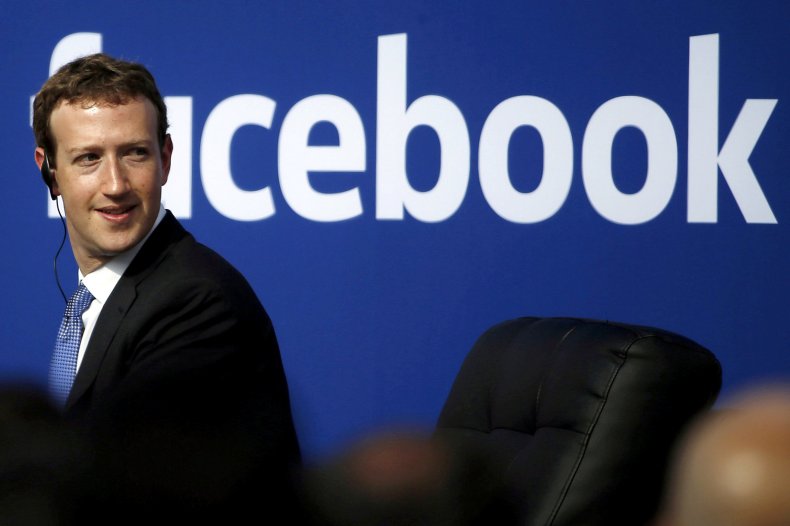 After the Cambridge Analytica data-sharing scandal broke, the project never went further than the planning phase. "Last month, we decided that we should pause these discussions so can focus on other important work," a Facebook spokesperson told CNBC. "[That includes] doing a better job of protecting people's data and being clearer with them about how that data is used in our products and services."
The spokesperson added, "This work has not progressed past the planning phase, and we have not received, shared or analyzed anyone's data."
Mark Zuckerberg, Facebook's founder and CEO, is scheduled to testify before Congress on Wednesday in connection with the Cambridge Analytica scandal. He is expected to discuss the organization's data use and protection measures to prevent future breaches.
"This hearing will be an important opportunity to shed light on critical consumer data privacy issues and help all Americans better understand what happens to their personal information online," said Greg Walden, House Energy and Commerce Committee chairman, and the committee's ranking member, Frank Pallone, in a statement.
Last month, Facebook suspended Cambridge Analytica for violating the platform's privacy policies after reports emerged that the software company had been gathering the personal data of 87 million social media users.
"We will take legal action if necessary to hold them responsible and accountable for any unlawful behavior," Facebook said in a statement.
Cambridge Analytica, a political consulting company, has been accused of utilizing the information it collected for Donald Trump's 2016 presidential campaign. The company denied the claims, saying it deleted the harvested information in 2015.
After the scandal emerged, a Maryland woman filed a federal class-action lawsuit against Cambridge Analytica and Facebook. According to the lawsuit, which was filed in the U.S. District Court of Northern California, Lauren Price claimed she had been targeted for political advertisements during the 2016 election after her data was illegally obtained.
Zuckerberg has apologized to the public for "breach of trust," with full newspaper advertisements in major publications late last month.
The page-long statement appeared in The Sunday Times, The Mail on Sunday, the Sunday Mirror and The Sunday Telegraph in the U.K and in The New York Times, The Washington Post and The Wall Street Journal in the U.S.
"You may have heard about a quiz app built by a university researcher that leaked Facebook data of millions of people in 2014," read the ad, which featured black text on a white background, with the Facebook logo at the bottom.
It continued, "This was a breach of trust, and I'm sorry we didn't do more at the time. We're now taking steps to ensure this doesn't happen again."
Facebook has not responded to Newsweek's request for comment.
Facebook Sent a Doctor on a Secret Mission to Get Patients' Data From U.S. Hospitals | U.S.