Facebook Spreads Viral Fake News Story About Vaccines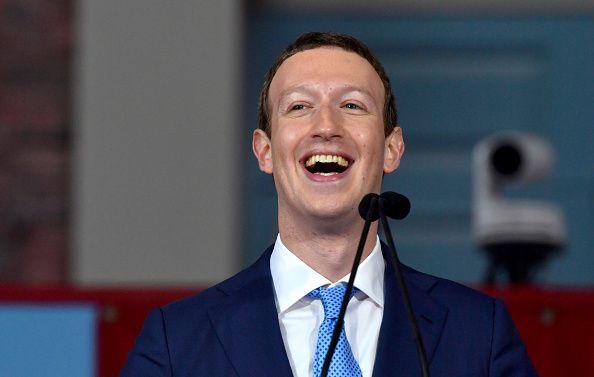 Facebook just helped a fake news article spreading dangerous misinformation about the flu vaccine go viral.
The fake article claims an unnamed "CDC doctor" said the recent flu outbreak is being caused by the flu vaccine itself, according to the liberal news site ThinkProgress. The flu vaccine does not cause the flu, and, in fact, the CDC encourages you to get it for your own safety and the protection of those around you. You can find the story from YourNewsWire here, but here are a couple of excerpts:
"Some of the patients I've administered the flu shot to this year have died," the doctor said, adding "I don't care who you are, this scares the crap out of me."

"We have seen people dying across the country of the flu, and one thing nearly all of them have in common is they got the flu shot."
Facebook announced earlier this month that it was reformatting its much-maligned News Feed, which will in theory display fewer posts from news outlets in favor of more content from friends and family.
"The balance of what's in News Feed has shifted away from the most important thing Facebook can do—help us connect with each other," Facebook CEO Mark Zuckerberg wrote in a January 11 Facebook post announcing the change. "We feel a responsibility to make sure our services aren't just fun to use, but also good for people's well-being."
And yet, barely two weeks into its existence, the algorithm has prompted more than 60,000 people to share a fake article that states the "verdict is out on flu shots. Many medical experts now agree it is more important to protect yourself and your family from the flu vaccine than the flu itself." The piece was one of Facebook's top four articles in terms of engagement this week, according to a survey by NewsWhip.
That's concerning, particularly because the data shows flu shots help keep individuals alive and communities safe. But also, YourNewsWire is a well-known fake news factory. In its post debunking the fake CDC article, Snopes referred to it as the "disreputable conspiracy disseminator YourNewsWire.com," which about sums it up. Its prominent Facebook appearance raises the possibility that the revamped News Feed is neither new nor improved.