Facebook announced it will be providing new safety features for its users in Myanmar as protestors risk violence by opposing the military junta's takeover of the country.
The tech giant's move comes as a threat of civil war looms in Myanmar after hundreds of protesters have been killed and thousands more detained since the military coup on February 1. The military, known as the Tatmadaw, has not been able to quash continued public defiance but is taking extreme measures to crack down on efforts to oppose its rules.
Facebook's measures will help users in Myanmar keep non-friends from accessing their profiles, so that non-friends cannot enlarge, share or download full-size profile and cover photos and see any posts on a person's timeline. The social media platform also banned members of the Tatmadaw and is blocking ads linked to the military.
Facebook is one of a number of international companies combatting growing control measures by the Tatmadaw. Norwegian telecoms company Telenor, a major carrier in Myanmar, said it could no longer provide services.
The military shut off all links to the internet Friday, except fiberoptic cable working at reduced speeds. Access to mobile and wireless networks has also been blocked, and the junta has shut down nearly all non-military media outlets, the Associated Press reported.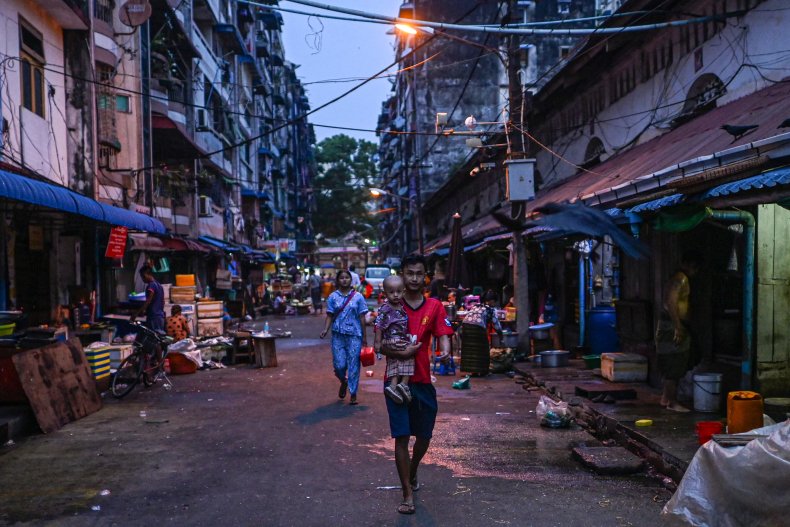 For more reporting from The Associated Press, see below.
Also Friday, a South Korean bank said it temporary closed its branch in Yangon and was considering bringing its South Korean employees back home after security forces fatally shot one of its Myanmar employees.
Noh Ji-young, a spokesperson for Shinhan Bank, said the woman was shot in the head while commuting home from work on Wednesday and was pronounced dead on Friday.
The bank did not disclose further personal details about her. South Korea's Foreign Ministry said the woman was shot while Myanmar security forces inspected the company car she was using.
The ministry said it has issued a warning to South Korean nationals in Myanmar to act with caution when they are inspected by security forces.
Meanwhile, German-based Giesecke+Devrient (G+D), which supplies raw materials, supplies and system components for making Myanmar's kyat banknotes, said it was suspending all deliveries to the state-owned security printer, Security Print Works.
"This is a reaction to the ongoing violent clashes between the military and the civilian population," the company said in a statement. It said it had previously restricted business.