Facebook Turning Over Data in Teen's Abortion Case Raises Privacy Questions
The prosecution of a mother and daughter for allegedly violating Nebraska's abortion restrictions is renewing scrutiny of how Facebook and other social media companies store user data.
Jessica Burgess and her daughter, Celeste Burgess, face charges after a Norfolk detective subpoenaed Facebook to obtain messages between the two, according to the Lincoln Journal Star. The detective found Facebook messages suggesting Jessica Burgess had obtained abortion pills for her then-17-year-old daughter and told her how to take them. Both have pleaded not guilty, the paper reports. Meta, Facebook's parent company, said it didn't realize it was helping enforce Nebraska's abortion law.
The unfolding legal drama raises fresh concerns about how extensive data collection by tech companies could aid prosecutors seeking to enforce new abortion restrictions after the Supreme Court struck down national protections for the procedure.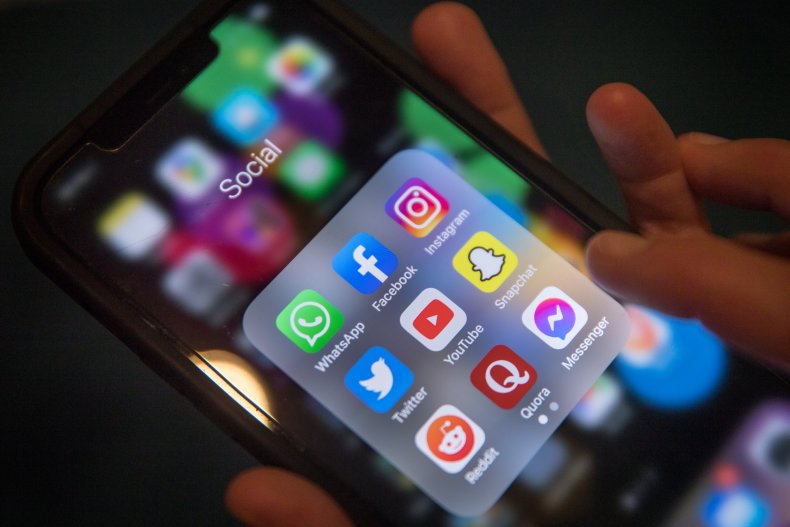 Shane Ferro, a defense lawyer and writer, reacted to the news in a tweet saying that while Facebook will comply with search warrants, people can demand increased privacy laws from their government.
"There are two ways out of the situation: the government can legalize abortion or it can pass privacy laws to stop Facebook from saving and keeping private message data," she said.
"Yeah, you should get off facebook, stop using instagram, use signal or the real phone to talk about sensitive subjects, but you should also demand the government that represents you takes steps to protect your privacy, bodily, digital, and otherwise," she added in another tweet.
After the Supreme Court eliminated national abortion protections in June, the Electronic Frontier Foundation (EFF), a San Francisco-based digital rights advocacy group, issued a statement advising people involved in abortions to "assume that any data they provide online or offline could be sought by law enforcement."
"People should carefully review privacy settings on the services they use, turn off location services on apps that don't need them, and use encrypted messaging services," the EFF said.
Additionally, the EFF called on companies to better allow anonymous access of their products and stop behavioral tracking, while making it easer to delete and encrypt data.
Users of Facebook Messenger have the option of encrypting their messages. But the mother-daughter pair in Nebraska don't appear to have used that option.
The pair's legal predicament began in April when a Norfolk police detective received a tip that Celeste Burgess had miscarried and that she and her mother had buried the baby's body without reporting it, reports the Journal Star, citing a search warrant affidavit.
Court records show they told the detective that Celeste Burgess had unexpectedly given birth to her stillborn baby in the shower, the paper reports.
The two put the baby's body in a bag and buried it north of town with the help of a 22-year-old man, according to the paper. The man later told the police that the mother and daughter attempted to burn the body before burying it, and the exhumed corpse showed signs of thermal wounds, according to the paper.
The two women were charged in June with with removing, concealing or abandoning a dead human body—a felony—and a pair of misdemeanors including concealing the death of another person and false reporting, the paper reports.
After the two were charged, the detective served the search warrant on Facebook finding messages that Jessica Burgess obtained Pregnot, a kit of mifepristone and misoprostol, to end the pregnancy, according to court records obtained by Vice. But Burgess was 28 weeks pregnant, putting her in violation of Nebraska's 20-week ban on abortion.
"So, prosecutors are using FB data to hold MINORS criminally liable for having an abortion," Lisa Larson-Bunnell, a Kansas health care attorney, said in a tweet. "Minors who cannot possibly be expected to be held accountable for the fb privacy terms. This Is the Data Facebook Gave Police to Prosecute a Teenager for Abortion."
Meta spokesman Andy Stone referred Newsweek to a tweet responding to the controversy.
"Nothing in the valid warrants we received from local law enforcement in early June, prior to the Supreme Court decision, mentioned abortion," he said.
Attorney Alejandra Caraballo said in a tweet that while the story is surprising, people should not rely on tech companies to protect their data.
Update 8/9/22, 11:30 p.m. ET: This story has been updated with additional comment from Meta.