How Long Until Facebook Takes Over the World?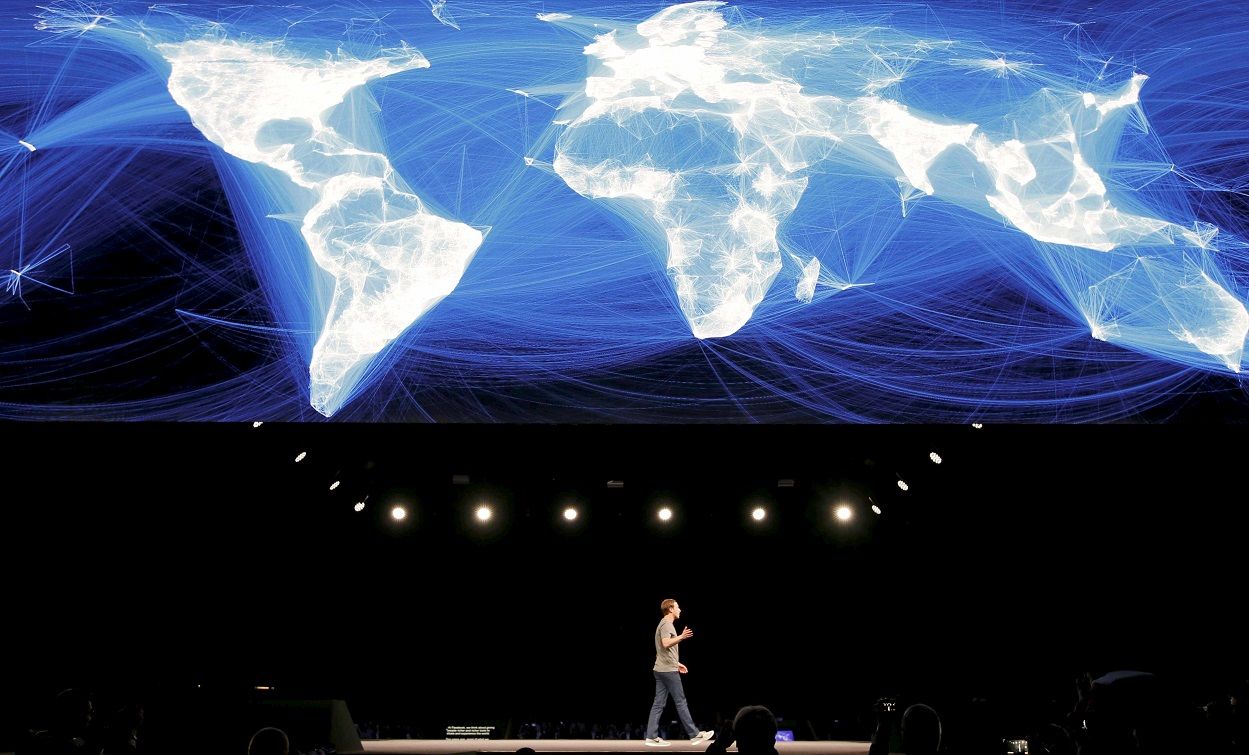 At some point soon, possibly even in May, the number of people in the world using Facebook is going to top 2 billion. That will mean more than half of all internet users in the world are on Mark Zuckerberg's 13-year-old social network.
In its first quarterly earnings report for 2017 on Wednesday, Facebook stated that it had 1.94 billion monthly active users—300 million more than it had at the same time last year. According to the web-monitoring website Internet Live Stats, there are more than 3.6 billion internet users in the world—around 200 million more than there were last year. Facebook is on its way to signing them up.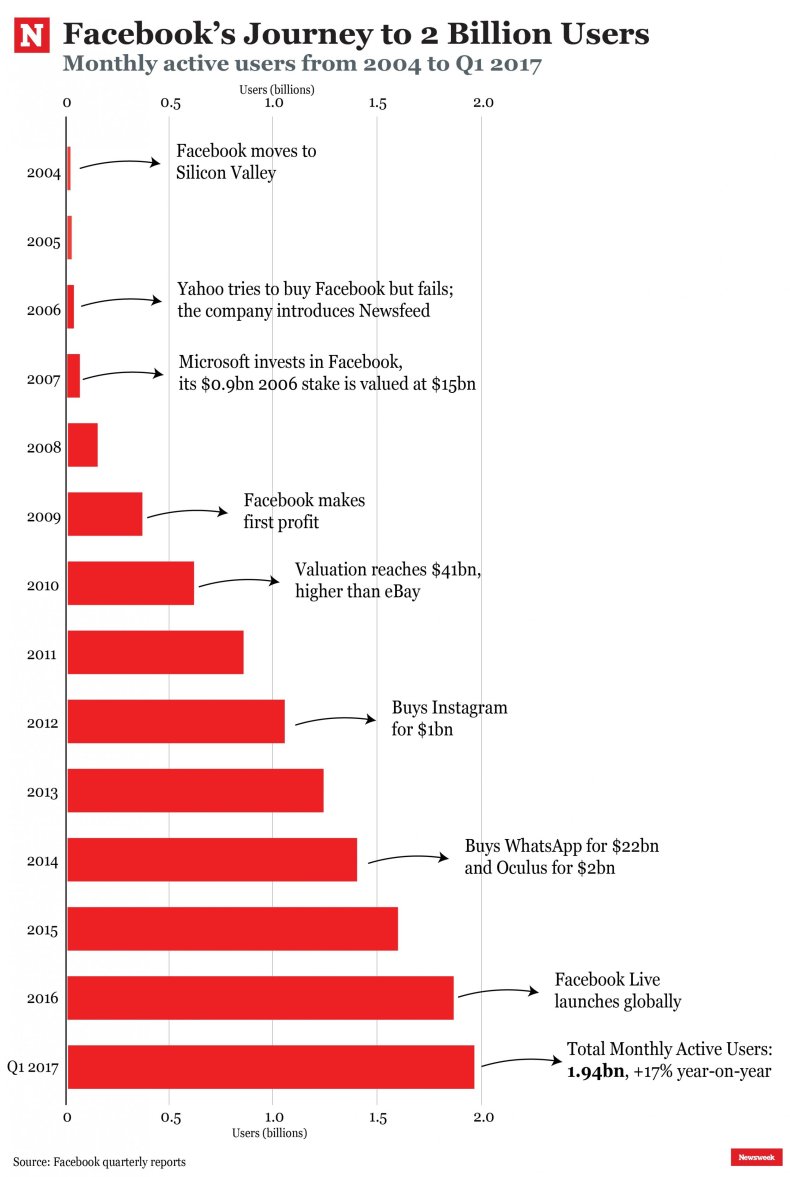 Speaking after the quarterly results were announced, Facebook CEO Mark Zuckerberg spoke of the company's size but did not make explicit his plans for keeping up this astonishing rate of growth. "With that foundation our next focus will be building community," Zuckerberg said. "There's a lot to do there."
The word "community" only hints at his ambitions. Several initiatives the social network has launched in recent years point to his plan to connect the entire world to the internet—and by extension, to Facebook.
Some attempts, like the solar-powered internet planes it tested in Arizona last July, have had some success yet remain a long way from being realized on any significant scale. Other attempts, such as its Free Basics program in India have failed entirely—Indian regulators shut the project down in February over concerns about the social network's potential to threaten net neutrality.
On Thursday, the technology juggernaut announced the commercial launch of "Express Wi-Fi," which it claims will give millions of Indians access to the web at an "affordable" fee. It is designed to allow people to pay for the internet directly from local service providers and according to its website is live in Nigeria, Kenya, Tanzania and Indonesia as well as India. The initiative forms part of facebook's Internet.org project, which launched in 2013 with the stated ambition of connecting the two-thirds of the planet without internet access.
Some activists have criticized Internet.org for the underlying implications of what is arguably Zuckerberg's most ambitious project.
"We shouldn't celebrate Facebook's efforts to 'bring the internet to all' because that is not what they are doing," transparency advocate David Sasaki said in a blogpost published shortly after the unveiling of Internet.org.
"When Zuckerberg says that access to the internet is a human right, what he means is that access to Facebook should be a human right," he wrote.
Whether or not such attempts to connect the world prove successful, it is possible to extrapolate from the network's current growth rate. So, how long will it take Facebook to conquer the world?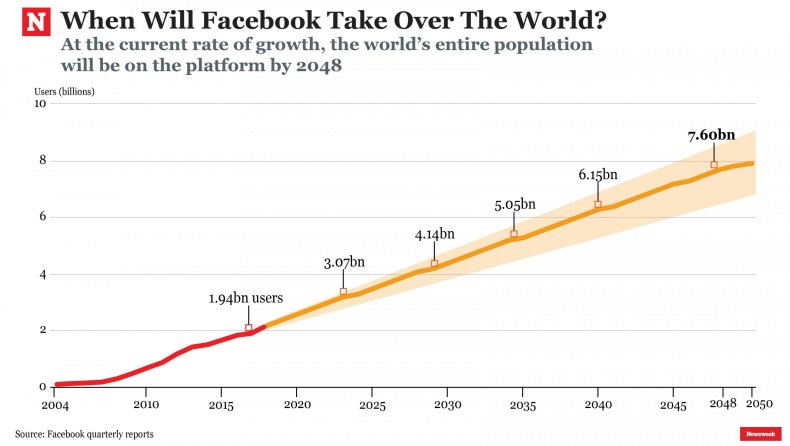 At Facebook's current rate of growth, Newsweek calculates that the number of active Facebook users will equal the current population of the world by the year 2048. The forecast has been calculated only using the annual figures provided by Facebook's reports since 2004, and does not take into consideration technological progress or demographic changes.
The trend may only offer a hint of what the future holds, but if current trends continue, Facebook will only become more dominant in more lives.