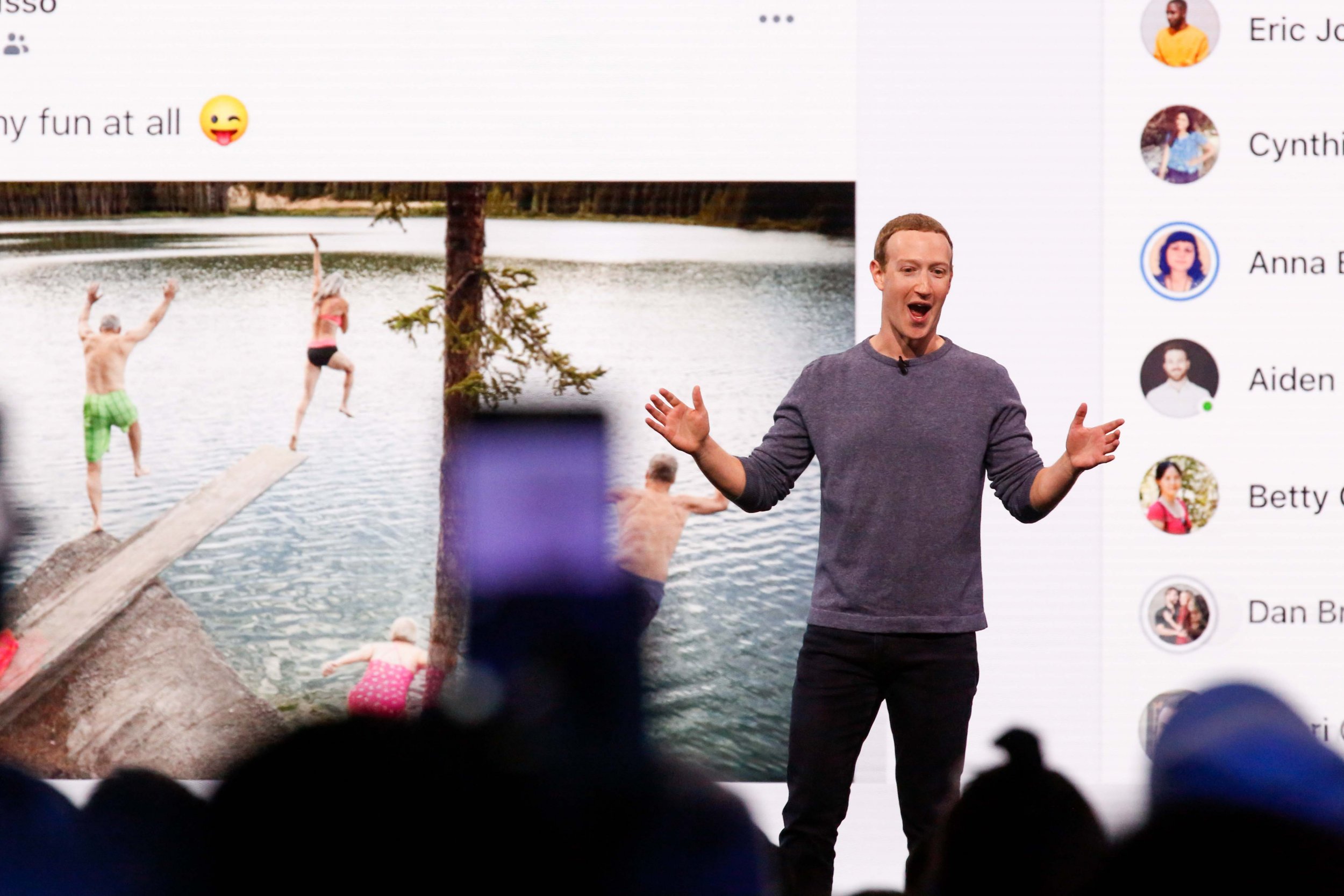 Earlier this week, Facebook co-founder Chris Hughes publicly called for the social media giant to be broken up because it had gotten too large and too all-encompassing. Saturday, the company responded to Hughes' message with one of its own: Size doesn't matter.
In his original New York Times op-ed piece published Thursday, Hughes — who left Facebook in 2007 — said the company needed to be broken up in order to "guarantee other, new companies can compete."
"We also need basic privacy protections and the ability to move their data around as they please," he added.
The social media company responded Saturday with a Times opinion piece of its own, penned by Facebook VP Nick Clegg, who attempted to counter what he viewed as Hughes' position that the size of a company alone makes it problematic.
"In my view," wrote Clegg, "what matters is not size but rather the rights and interests of consumers, and our accountability to the governments and legislators who oversee commerce and communications."
Hughes had noted in his column that one of the things that woke him up to the notion that Facebook had gotten too powerful was the 2016 election, wherein Russian government-backed trolls created mountains of fake content for Facebook in an effort to disrupt the electoral process.
Clegg acknowledged in his response that "companies should be held accountable for their actions," but claimed that concerns about election interference "won't evaporate by breaking up Facebook or any other big tech company. Fixing these problems requires significant resources — and strong new rules."
According to Clegg, Facebook is concentrating its efforts on a handful of key areas: "reducing the amount of harmful content that people post; protecting democratic elections; supporting unified rules for data privacy; and giving individuals more ability to easily move their data."
When it comes to how government should regulate the tech industry, Clegg claimed that " governments should make the rules consistent with their own principles, not those of private companies like Facebook." He also stated, without providing any specifics that "We are in the unusual position of asking for more regulation, not less."
In terms of competition, Clegg argued that critics don't realize how many companies the various facets of Facebook each compete with.
"In photo and video-sharing, we compete against services like YouTube, Snapchat, Twitter, Pinterest and TikTok, an emerging competitor," he explained, going on to claim that despite Facebook's near ubiquity, the company's messaging service isn't the industry leader in the world's three top markets: U.S., China and Japan.
"In this competitive environment, it is hard to sustain the claim that Facebook is a monopoly," argued the VP. "Almost all of our revenue comes from digital advertising, and most estimates say Facebook's share is about 20 percent of the United States online ad market, which means 80 percent of all digital ads happen off our platforms."
The Facebook op-ed also accused Hughes and other critics of misunderstanding the purpose of federal antitrust law.
"These laws, developed in the 1800s, are not meant to punish a company because people disagree with its management," wrote Clegg, who argued that antitrust law was instead intended to ensure that consumers had access to affordable, good-quality products.
"That is exactly where Facebook puts its attention: building the best products, free for consumers, and funded by advertisers," he noted.
To bolster his contention that Facebook's size is what has allowed the company to innovate, Clegg listed a series of recent developments at the company.
"Over the past two years we've focused heavily on blocking foreign adversaries from trying to influence democratic elections by using our platforms," he wrote. "We've done the same to protect against terrorism and hate speech and to better safeguard people's data. And the resources that we will spend on security and safety this year alone will be more than our overall revenues at the time of our initial public offering in 2012. That would be pretty much impossible for a smaller company."