Facebook Wants Your Mom-and-Pop Shop to Employ Bots in the Future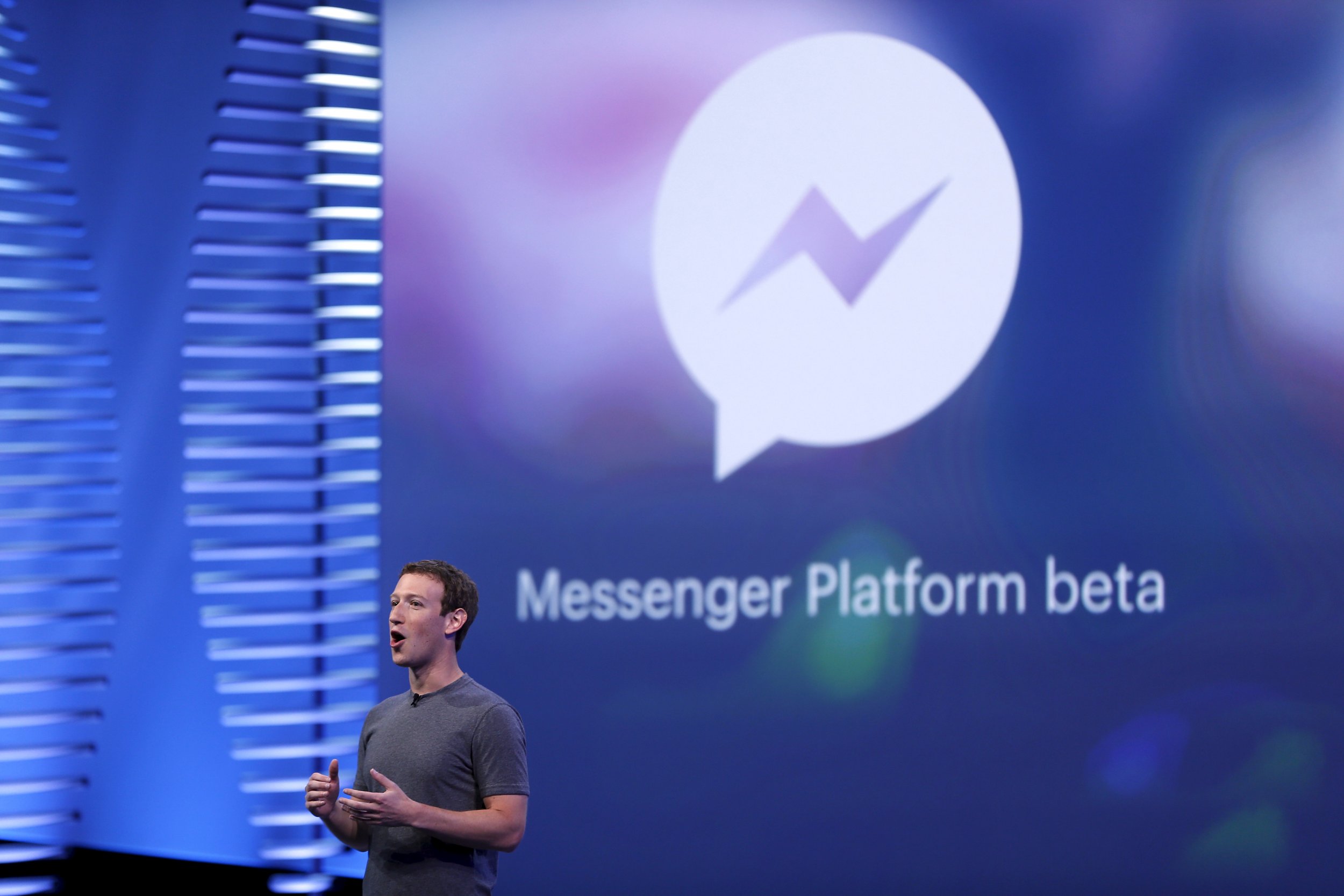 The origin story for Facebook's biggest hope for the next decade begins with a basket of fresh challah bread.
In a packed room at the F8 Conference in San Francisco, Facebook's product manager, Seth Rosenberg, recalled the story of Ella Potash, who ran a home delivery service selling challah bread—a special Jewish braided bread—and other sweets from Redwood City, California. Potash would notify her customers through the Facebook Messenger app, adding a level of intimacy to her business. "It enabled us to develop a relationship," Rosenberg recalls.
Through the its in-house artificial intelligence programs, Facebook is looking to bring Potash's customer service worldwide. Facebook released several tools—from its send and receive application program interface with a bot-building machine called Wit.Ai—to developers. Chatbots appear to be Facebook's weapon of choice in competing with the apps available on Apple and Google's mobile operating systems, as Facebook never built its own line of smartphones.
To encourage outside developers to build better bots, Facebook is partly opening the technology behind M—its virtual assistant comparable to Apple's Siri and Microsoft's Cortana. Wit.Ai will help developers create structured commands and store existing commands to be applied for all bots. Facebook will screen and approve all bots created by developers before it is available for the millions who use the Messenger app, according to Rosenberg.
Despite safeguards, the bots on the market—from CNN's news-recommending bot to Poncho's weather-alerting bot—have already had problems. Aside from executing the most-basic tasks, the bots have had trouble understanding simple commands and questions.
Regardless of the glitches, there was palpable enthusiasm in the F8 crowd when Facebook's software engineer Mikhail Larionov demonstrated how to build a bot. Teaching the bot took less than five minutes and was heavily based on linguistic intuition: The bot recognized keywords in a question or command and spit out answers.
Larionov made a traffic bot in five minutes using basic codes inside Wit.Ai like "travel_time" and "location"; when asked traffic time to "location," like Palo Alto, California, the bot is trained to answer "It will take (travel_time) to go to 'location.'"
Facebook has recruited several businesses to using their Messenger bots. Shopify and Twilio, two software companies that provide software for small businesses, agreed to support Messenger bots on its programs. Twilio, in particular, has used bots for businesses to send push notifications to customers via SMS texts; now, Twilio's messaging APIs will seamlessly extend to Messenger.
"Instead of 160-characters of plain text sent from 865-2 (Twilio's API phone number), you can use the send/receive API to send more interactive texts from your brand," Rosenberg says. "You build one bot, and it's available everywhere. In the end, what's more important than communicating with the people that matter to you?"