Facebook Is Working With Banks, but Is Not 'Actively' Seeking Transaction Data
Facebook is partnering with banks to provide users with enhanced features on its Messenger service—but says it is not "actively" asking for transaction data.
A spokesperson has denied some aspects of a story published by The Wall Street Journal on Monday, which reported that Facebook had asked U.S. banks for "detailed financial information about their customers" including credit card transactions and checking-account balances.
It said the social network had approached JPMorgan, Citigroup, U.S. Bancorp and Wells Fargo. The aim, sources claimed, would be to include fraud alerts and account-checking features. At least one financial institution had backed out of talks over privacy concerns, the Journal noted.
The news raised eyebrows in the context of the Cambridge Analytica data misuse scandal. But Facebook, in a statement sent to Newsweek, said the newspaper's claims were innaccurate.
"A recent WSJ story implies incorrectly that we are actively asking financial services companies for financial transaction data—this is not true," said spokesperson Elisabeth Diana.
The company confirmed it is partnering with banks, but attempted to calm privacy fears by saying that keeping information safe and secure was "critical" to any banking deal.
"Like many online companies with commerce businesses, we partner with banks and credit card companies to offer services like customer chat or account management," Diana said.
"Account linking [lets] people receive real-time updates in Facebook Messenger where people can keep track of their transaction data like account balances, receipts, and shipping updates.
"The idea is that messaging with a bank can be better than waiting on hold over the phone—and it is completely opt-in. We're not using this information beyond enabling these types of experiences—not for advertising or anything else," Diana said.
Facebook told Reuters that PayPal, Citibank and American Express customers can link accounts with Messenger to access a chatbot service and talk to a customer service representative.
As noted by TechCrunch, Facebook has already launched similar features in Singapore. Earlier this year, it rolled out a Messenger chatbot that helps users check account balances, pull up credit card bill summaries and other banking features.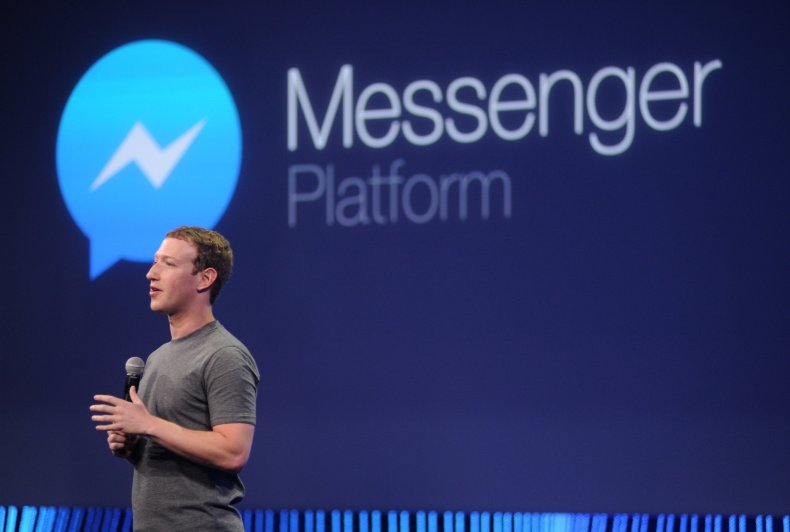 Facebook is far from the only company seeking more integration with financial services. In May 2017, the The Washington Post reported Google was using billions of credit card transaction records for ad-spend analysis.
Several of the banks named in the Journal's report denied handing over their customers' data. Facebook told TechCrunch some banks had approached it—not the other way around.
Much of the uproar stems from fears that banking data may be put at risk should it be held by Facebook. The social network, led by billionaire Mark Zuckerberg, faced intense criticism this year after confirming that information linked to millions of accounts was abused by Cambridge Analytica, a political profiling firm with ties to Donald Trump's 2016 presidential campaign.
The social network is now conducting an audit of all third-party applications on its platform.