Facebook's Effort to Suppress the Hunter Biden NY Post Story Gave it Half the Reach of Major Anti-Trump Scoops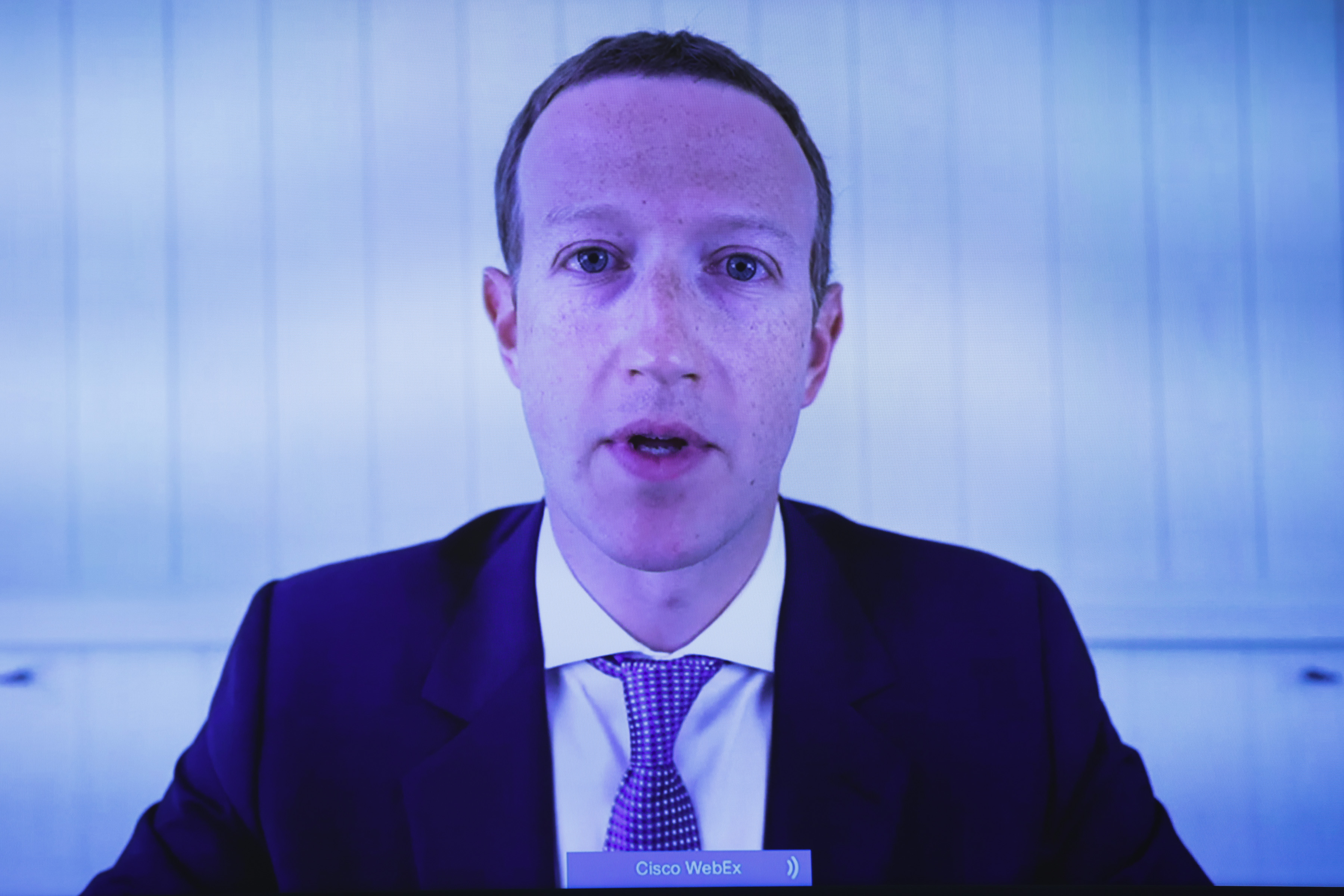 In the moments after the New York Post published what it called a "smoking gun" story about Hunter Biden's emails last week, both Twitter and Facebook worked to limit the article's circulation. Each company gave a different reason for doing so: Twitter said it violated the company's "Hacked Materials Policy," while Facebook said it would reduce the story's visibility until fact checkers could weigh in.
While Twitter's actions had little impact on the reach of the story, data shows that Facebook's suppression of the article caused it to reach (in this case meaning likes, shares and comments) roughly half the readers that major anti Trump scoops — like the Atlantic's article on Trump's alleged comments about American's who died in war and The New York Times' story on the president's tax returns — did.
According to data compiled by Newswhip, which tracks Facebook likes, shares and comments as well as "influencer" shares on Twitter, roughly 1.94 million people engaged with the Post's Hunter Biden story in the first 24 hours after publishing, and a total of 2.12 million readers as of Sunday. In comparison, 3.69 people read the Atlantic article accusing Trump of calling fallen soldiers "losers and suckers," in the first 24 hours of its publishing and 6.86 million people read the story as of Sunday. About 4.12 million people read the New York Times story on Trump's tax returns in its first 24 hours, and 5.37 read it as of Sunday.
The Post's story, headlined, "Smoking Gun email reveals how Hunter Biden introduced Ukrainian businessman to VP dad," made waves the moment it was published. Twitter CEO Jack Dorsey and Facebook CEO Mark Zuckerberg quickly came under scrutiny for their decisions to suppress the story.
After two days, Twitter reversed course and allowed the story, which tied the presidential candidate to his son Hunter's activities as a board member of Burisma, a Ukrainian energy firm. It's a bombshell story President Donald Trump has been begging the mainstream media to explore, given he was impeached (ultimately acquitted) over allegedly withholding aid to the Ukraine if it didn't investigate the Burisma allegations concerning Hunter and Joe Biden.
Unlike Twitter, Facebook didn't block users from linking the Post story, but it did flag it for third-party fact-checkers to review, and the firm says that, on average, when such a review deems a story "false" it causes views of an article to plummet 80 percent.
Facebook didn't respond to Newsweek's request to comment on the outcome of its flag or review (or even if a review has been conducted yet), but it appears the act of flagging the story itself has dented its appeal.
According to additional data from Newswhip, "Influencer" shares on Twitter in the first 24 hours approximately equaled 339,000 for the Atlantic, 434,000 for the Times and 342,000 for the Post. "Influencer" shares as of yesterday equaled 478,625 for the Atlantic, 474,922 for the Times and 446,280 for the Post.
The data suggests Facebook was far more effective in slowing the spread of the Post story than was Twitter, and NewsWhip said that's because it was such a fast-growing story that it had already been shared heavily by large influencers before Twitter shut it down. Then, users re-shared such posts even if they couldn't directly share a link to the story themselves.
Twitter says it initially blocked the sharing of the Post story because it included private information and because it violated its "hacked materials policy." The company since reversed the decision, and Dorsey said that the company was "wrong." Twitter executive Vijaya Gadde said the platform updated its policy so that, going forward, it will only block hacked content if it is shared by hackers or those working with them.
It seems, though, that Dorsey's reversal has not satisfied Senators Ted Cruz, Lindsey Graham and Josh Hawley, all three of whom are on the Senate Judiciary Committee, as they say they intend to go through with their plan to subpoena him and Zuckerberg. Both executives have already appeared before lawmakers to answer charges they routinely suppress conservatives, and both have denied the allegations. A Senate panel is expected to vote this week on whether or not it will again subpoena the two executives.
"I don't know if these New York Post stories are true or not," Cruz said in a statement to the press. "Those are questions Vice President Biden should answer. But Twitter and Facebook and Big Tech billionaires don't get to censor political speech and actively interfere in the election."
The dustup, in fact, comes amid calls that Section 230 of the Communications Decency Act that protects online platforms from liability over what their users post ought to be changed. Proponents for a change say that if Twitter and Facebook insist on being the sort of gatekeepers that news outlets claim to be, then they should not be exempt from libel laws.
"We have seen Big Tech — we've seen Twitter and Facebook — actively interfering in this election in a way that has no precedent in the history of our country," Cruz said in his statement. "The Senate Judiciary Committee wants to know what the hell is going on."
Meanwhile, one of Facebook's fact-checkers, Politifact, run by the Poynter Institute, published a story Friday throwing water on the Post story about the Biden's saying: "None of the emails included with the article, however, point to a meeting having taken place. And an image in the article of the email that the Post calls 'blockbuster correspondence' does not contain any of the metadata — such as a message ID number, and the time and date the email was created — that would help establish authenticity of an email."
And Al Tompkins, a senior faculty member at Poynter's Institute for Media Studies, tells Newsweek that Twitter's and Facebook's suppression of the story may be much ado about nothing because it won't affect the outcome of the election.
"Only 3-6 percent of the voters are undecided now and millions have voted," he said, adding that the coronavirus, race relations and healthcare are far more important to voters. The Hunter Biden story, he said, "is so convoluted, and is without any confirmation, that nobody has any idea what to make of it."
Still, Facebook's flag and Twitter's "wrong" decision to block the Post story has some experts scratching their heads. "They want to fight fake news, but it's a legitimate question as to why they picked this particular story," said John Pitney, the Roy P. Crocker professor of American politics at Claremont McKenna College.
Twitter, which declined to comment for this story, also locked the Post's entire Twitter account for at least two days after the outlet's initial story. After the Post published a follow-up story, alleging that Hunter Biden tried to leverage his influence to secure payments from Chinese companies, Twitter allowed it to be shared but marked it "unsafe."
The controversy over stories suggesting that the Biden family engaged in shady business dealings isn't going away, and over the weekend Donald Trump Jr. entered the fray.
"Twitter has been throttling my reach and I'm getting 1/3 the amount of (retweets) I would normally get. Instagram is doing the same & worse for the last few days," he tweeted Sunday night. Social media, he said, is trying to "hide the truth about the Biden crime family."
Oct. 20, 2020: Story altered to clarify Newswhip tracks likes, shares and comments on Facebook.