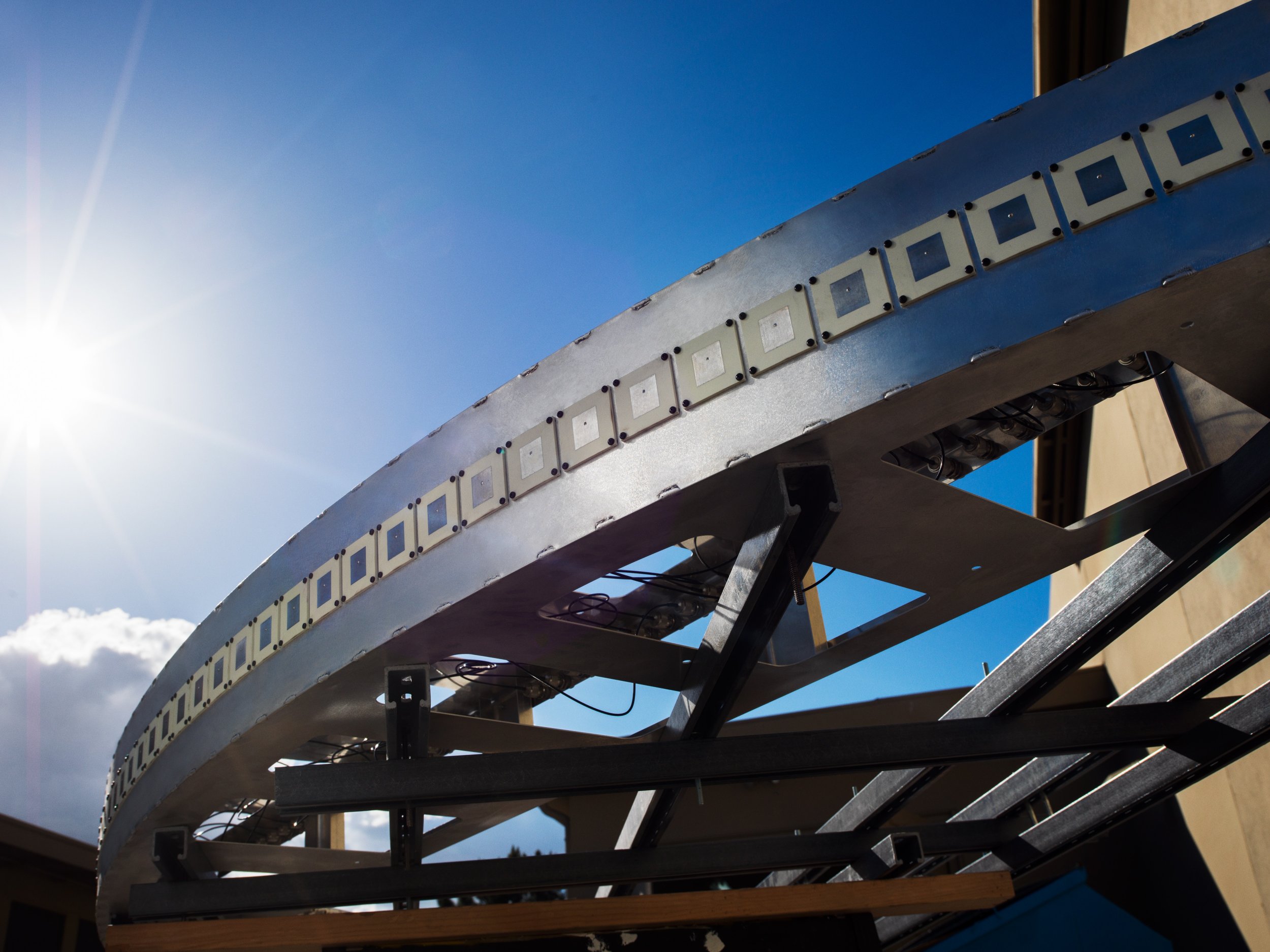 Facebook's Antennas Will Connect the World to the Internet (and Facebook)
Facebook is on a mission to connect the rest of the world to the Internet. Through its Internet.org initiative, the social media giant has already explored low-Earth orbit satellites and laser-equipped drones as ways of beaming the Internet to those on the ground, but at its annual developer conference this week, CEO Mark Zuckerberg unveiled a more down-to-Earth solution.
Facebook estimates that around 97 percent of people living in developing countries live within 25 miles of a city. With this in mind, two terrestrial connectivity systems have been developed—Terragraph and Project ARIES—that provide blanket WiFi coverage to cities and their surrounding areas.
Facebook's plans to connect the world to Facebook—sorry, the Internet—aim to also improve the speed, efficiency and overall quality of Internet connectivity in areas that already have coverage.
"We don't want to make things just a little bit better," Jay Parikh, vice president of engineering at Facebook, said at the F8 conference. "We're working on things that will make things 10-times faster, 10-times cheaper, or both."
Project ARIES, which stands for Antenna Radio Integration for Efficiency in Spectrum, involves a base station with 96 antennas that would provide communications to rural areas close to cities at a much cheaper cost than cables, fibres and other traditional infrastructure.
The second system, Terragraph, uses existing infrastructure to boost both WiFi and cellular phone signals within cities. Attaching the antennas to street furniture like streetlights and signs, Terragraph every 200 to 250 metres, Terragraph would use a modified version of a technology called WiGig, which can carry a lot of data through high frequency signals.
Facebook plans to run a pilot project for Terragraph in San Jose later this year.
"Given the architecture of the network, Terragraph is able to route and steer around interference typically found in dense urban environments," Facebook's Neeraj Choubey and Ali Panah wrote in a blogpost.
"We'll continue to invest in the program with our partners, building large-scale trial networks in multiple markets around the world to demonstrate the potential value and efficiency of the technology."