Cardiac-arrest survivors have recalled what it felt like to experience death, in a study published in July.
Researchers at the NYU Grossman School of Medicine found that some survivors of cardiac arrest had consciousness, awareness and cognitive experiences, while their heart had stopped. These patients had clear memories of experiencing death, up until an hour after their hearts stopped.
The study assed 567 people who suffered a cardiac arrest between May 2018 and March 2020 in the U.S. and the U.K. Under 10 percent of the 567 people studied—who receive immediate treatment while suffering cardiac arrest—recovered fully. However, 4 in 10 of those patients that survived recalled cognitive experiences during cardiopulmonary resuscitation (CPR.)
"I do remember being in a vast field with gray tents spread everywhere," one participant told the researchers. "There were faceless figures. I remember walking away through a canyon. On either side of the canyon were men in white robes with hoods hiding their faces. The last thing I remember was all of them pointing to me. Then the world was swallowed by gray."
A cardiac arrest occurs when the heart suddenly stops pumping. A person will fall unconscious, due to the sudden lack of blood flow.
Those suffering from a cardiac arrest die if not treated immediately. Out of around 350,000 resuscitation attempts outside hospitals every year, the approximate survival rate varied from 5 to 10 percent, according to CPR Select. There is a 20 percent chance of survival out of 750,000 attempts in hospitals every year.
"I remember seeing my dad," another participant said, of their recalled experience during death.
"Although doctors have long thought that the brain suffers permanent damage about 10 minutes after the heart stops supplying it with oxygen, our work found that the brain can show signs of electrical recovery long into ongoing CPR. This is the first large study to show that these recollections and brain wave changes may be signs of universal, shared elements of so-called near-death experiences," senior study author Sam Parnia, MD, PhD, said in a release detailing the finds. He is associate professor in the Department of Medicine at NYU Langone Health and director of critical care and resuscitation research at NYU Langone.
"I heard my name, over and over again. All around me were things like demons and monsters. It felt like they were trying to tear off my body parts. At the upper right corner of wherever I was at, I could see someone. There was no face, but it was a male figure. He screamed my name and grabbed my hand before it was too late. I reached out and felt someone pulling me in their direction. I heard, 'Is she breathing? Is she breathing?'"
Around 40 percent of patients who received brain monitoring during this study experienced a return to normal in brain activity from a flatline state. This was even after an hour of CPR.
EEG data shows that patients experienced spikes in the gamma, delta, theta, alpha, and beta waves—this is all associated with a high mental function, the study reported.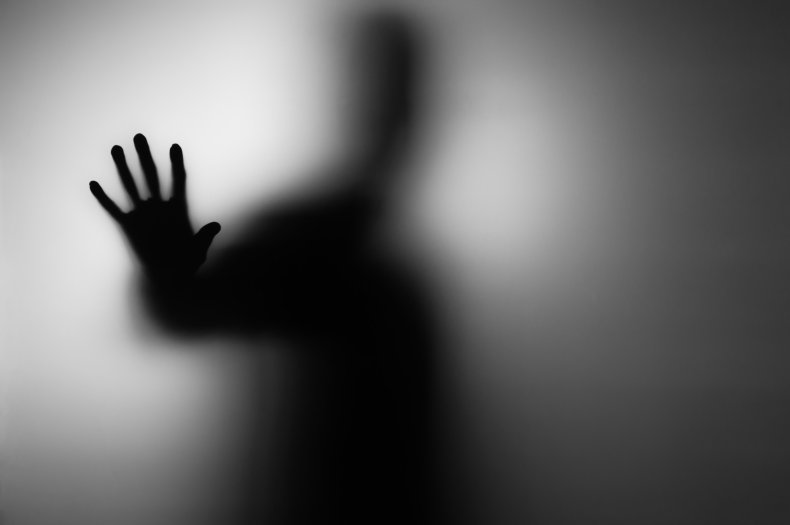 The researchers said that the flatlined dying brain "removes natural inhibitory (braking) systems," the study reported. This process may trigger new dimensions of reality and can stir stored memories, from early childhood to death.
"These experiences provide a glimpse into a real, yet little understood, dimension of human consciousness that becomes uncovered with death. The findings may also guide the design of new ways to restart the heart or prevent brain injuries and hold implications for transplantation," Parnia said.
Scientists have not yet proved or disproved these experiences relating to death. The researchers say that further investigation into this area is needed, to better understand experiences surrounding death.
Do you have a tip on a science story that Newsweek should be covering? Do you have a question about cardiac arrest? Let us know via science@newsweek.com.