Airport Facial Recognition is Here and Expanding: What Are Your Rights? Can You Opt Out?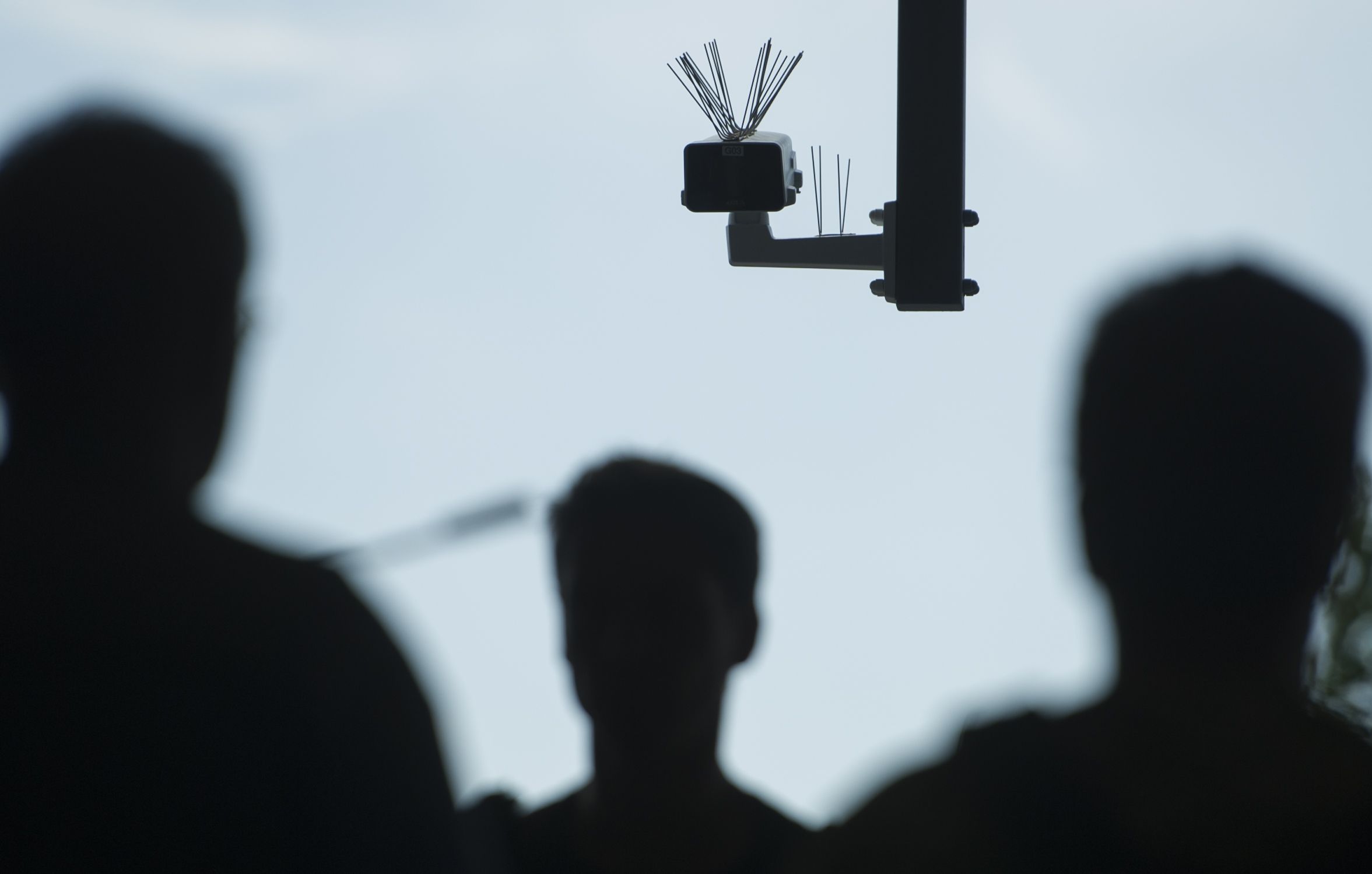 U.S. Customs and Border Protection plans to implement facial recognition technology as part of its Biometric Entry-Exit program in all international airports by 2025. While the government is getting ready to to roll out the technology on a large scale, laws and regulations have yet to catch up.
When it comes to facial recognition technology and the question of "What are my rights?" Jonathan Turley, a professor at the George Washington University School of Law, told Newsweek the short answer was that we have very little, if any, legal power.
"There is no constitutional protection against an individual being facially recognized on the street," Turley said. "If we had police officers at every corner, it would be perfectly constitutional."
While there are restrictions on the government surveying people in their homes, in a public place, Turley said they could be legally followed and recognized, and police could report their whereabouts.
"We have this sort of collision between what our existing legal standards are and the expanding capabilities of technology," Turley explained. "There is a glaring gap in federal law and dealing with this type of technology. It doesn't easily fit existing doctrine."
Eventually, Turley predicted that facial recognition technology would be used everywhere, and its greatest government expansion would be at the airport.
In legislation that dated back to 1996, the Illegal Immigration Reform and Immigrant Responsibility Act of 2004 required the Department of Homeland Security to develop a biometric entry and exit system. That responsibility was then transferred to Customs and Border Protection in 2013.
Jeramie Scott, senior counsel and director of the Electronic Privacy Information Center's Domestic Surveillance Project, told Newsweek the law applied to non-U.S. citizens and referred to biometrics, not specifically to facial recognition.
The current Biometric Entry-Exit program gives U.S. citizens the ability to opt out of having their image collected at the airport. Along with citing Custom and Border Patrol's own website if travelers receive any pushback, Scott advised them to note that Congress hasn't given Customs and Border Patrol the right to conduct facial recognition on U.S. travelers.
"So, there was no authority granted by Congress to conduct facial recognition at airports on U.S. citizens," Scott said. "When it comes to the use of facial recognition by the government, it should be highly restrictive and in most cases should require a warrant."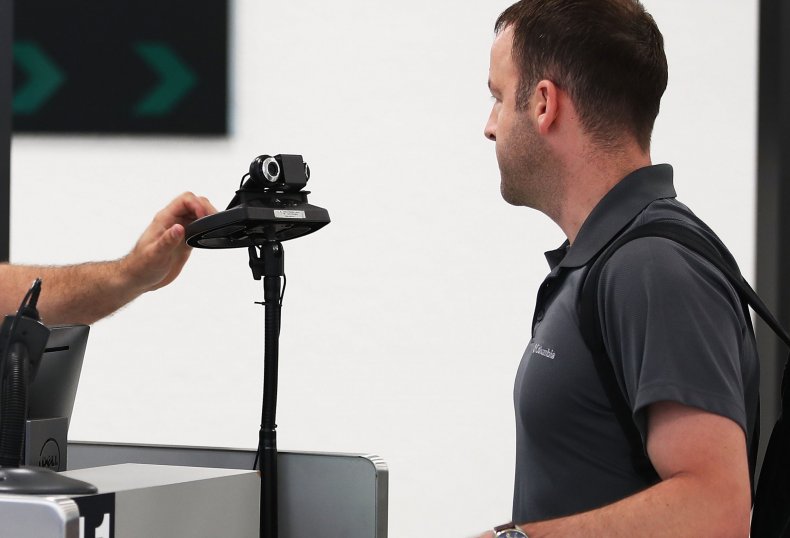 In layman's terms, facial recognition technology compares a photograph that was just taken, in this case before exiting an airport, to an existing image, such as a photograph from a passport or visa. While U.S. citizens can opt out of having their photograph taken at the airport, Scott said there was no way to opt out of having their picture added to the gallery used to compare images.
"Customs and Border Patrol unilaterally decided, well, we want to use those images as part of this facial recognition that we're implementing at U.S. airports," Scott said. "There was no decision that involved the public."
Customs and Border Patrol only retains photos of non-U.S. citizens that are taken at the airport for up to 14 days, according to its website. While current use is very limited, Scott said it could become a slippery slope as to what the government could do with the images if proper regulations weren't put in place.
"Taking that power of identification into their own hands and deciding how to use it...it's a very powerful thing for the government to do," Scott said.
Turley agreed that regulations on the "fixed reality" of the technology were needed, saying that ignoring it was a dangerous plan. Given the pertinence of restrictions, he urged Congress to create a Title III for facial recognition technology, which would establish rules.
If the government is using facial recognition technology at various places, by necessity, it would have to store images in a databank. Turley argued that among other issues, there needed to be restrictions on how those images were stored, and who could have access to the system.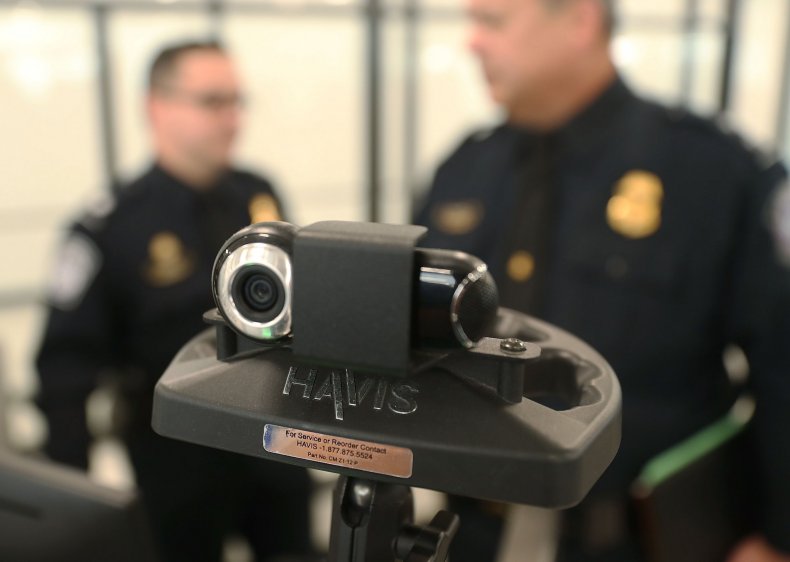 While there's no debate as to whether a person can opt out at the airport, it's not entirely clear what would happen after a person vocalized that desire. On Tuesday, the Electronic Privacy Informaiton Center filed a Freedom of Information Act complaint requesting records about the alternative procedures put in place for travelers who opt out of facial recognition technology. The complaint argued that Custom and Border Patrol's modification of the descriptions of alternative processes made it more difficult for passengers to opt out.
The 2017 Privacy Impact Assessment informed passengers that they could have a Customs and Border Patrol officer manually process them by verifying the authenticity of their documentation, and that they matched those documents. But, as the complaint noted, the "straightforward description" was changed, noting that the alternative screening process "typically" involves a Customs and Border Patrol officer manually processing the person. Customs and Border Patrol referred Newsweek to an answer to one of the FAQs on the website, which stated an alternativee process was available, "such as by presenting travel credentials to an available CBP officer or authorized airline personnel."
As advancements are made and facial recognition technology becomes more normalized, it's likely to infiltrate other areas beyond the confines of the airport. A future time that could turn American life into a fishbowl society. Technology, even in its current state, Turley explained, had made it possible for the government to effectively monitor large portions of the population in real time.
"The greatest protection for privacy has always been a certain lack of technology," Turley said. "Government simply could not keep many of us under surveillance at any given time. Now it can. The technology is here, and that presents a real problem."