Facing Global Skepticism, Facebook Needs 'Extraordinary' Lobbying Campaign to Establish Trust in Libra Digital Currency
Facebook will need to wage an "extraordinary" global lobbying campaign to establish public trust in its ability to adequately regulate Lira, its proposed digital currency, an expert on fiscal policy told Newsweek.
The company endured grueling bipartisan questioning on Tuesday and Wednesday during Congressional hearings, as legislators asked why the public should trust Facebook given the company's history of scandals and record of playing fast and loose with the rules.
Ohio Senator Sherrod Brown summarized public skepticism in searing comments. Speaking to Facebook vice president David Marcus on Tuesday, Brown compared Facebook to "a toddler who has gotten his hands on a book of matches" and said the company "has demonstrated through scandal after scandal that it doesn't deserve our trust."
While not all legislators presented such a biting critique of the company, Facebook has faced questions about how it will protect Libra user information, prevent the digital currency from being used for criminal activity and ensure tax compliance.
"All of these sub-issues become more problematic because of the overall trust issues," Martin Chorzempa, a research fellow at the Peterson Institute for International Economics, told Newsweek, noting that even though Facebook would need to partner with large banks for Libra, doing so wouldn't assuage the range of regulatory concerns. "I get the sense that they're a bit surprised at the extent of the pushback against it and that they probably weren't ready."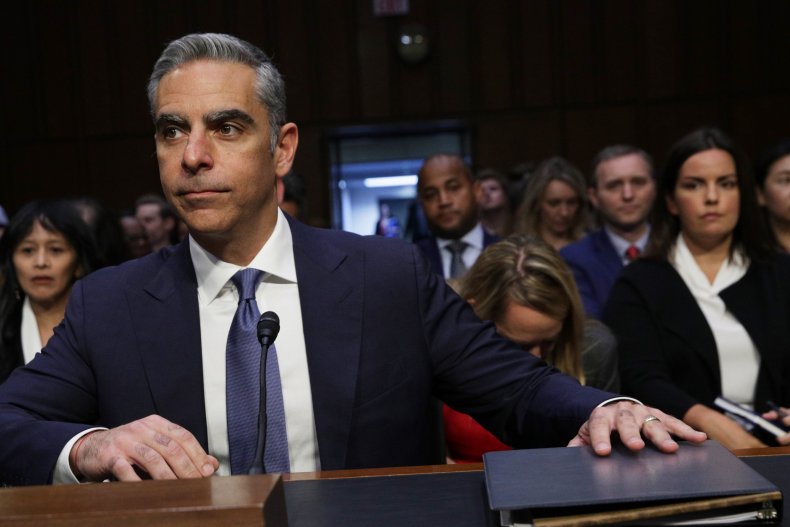 Lawmakers noted Facebook's history of scandals, which has left the public skeptical of the company. An NBC News/Wall Street Journal poll from April found that 60 percent of Americans don't trust Facebook with their personal information.
An unlikely alliance of the president, Federal Reserve Chairman Jerome Powell and bipartisan lawmakers have expressed concerns about the proposed digital currency. The company needs to offer more specifics that can be audited and reviewed, Chorzempa said.
"They're going to have to come out with concrete workable code that can be audited. They're going to have to make decisions that will be controversial," Chorzempa told Newsweek. "It's going to be a really long road for Libra to actually launch because of so many different areas of regulator concerns."
Officials from other countries have similarly criticized Facebook's proposal.
The president of the Group of Seven (G7) — which is comprised of Canada, France, Germany, Italy, Japan, the United Kingdom and the United States —expressed concern about Libra on Thursday.
"We cannot accept private companies issuing their own currencies without democratic control," France's finance minister Bruno Le Maire, who currently serves as G7 president, said. "Stablecoins and other various new products currently being developed, including projects with global and potentially systemic footprint such as Libra, raise serious regulatory and systemic concerns."
Benoit Coeure, a member of the European Central Bank Board noted at the G7 meeting that "a global stablecoin for retail purposes could provide for faster and cheaper remittances, spur competition for payments and thus lower costs, and support greater financial inclusion."
But he expressed concern about a range of regulatory issues, including "fair competition and tax compliance" and said that "the sovereignty of nations might be weakened or jeopardized by these new currencies."
Marcus sought address concerns that Libra could undermine the ability to conduct financial policies.
"Nor will Facebook or the Libra Association position themselves to compete with sovereign currencies or interfere with monetary policy. In fact, the Libra Association will work with the Federal Reserve and other central banks to minimize the risk of any competition with their currencies or interference with their monetary policies. These areas are properly the province of central banks," he said.