Facing Sexual Misconduct Allegations, Trump Declares Sexual Assault Awareness Month
Despite facing multiple accusations of sexual misconduct— 19 at last count—that didn't prevent President Donald Trump from continuing the two-decade long presidential tradition of declaring April National Sexual Assault Awareness and Prevention Month.
"Sexual assault crimes remain tragically common in our society, and offenders too often evade accountability," Trump said in the presidential statement late Friday.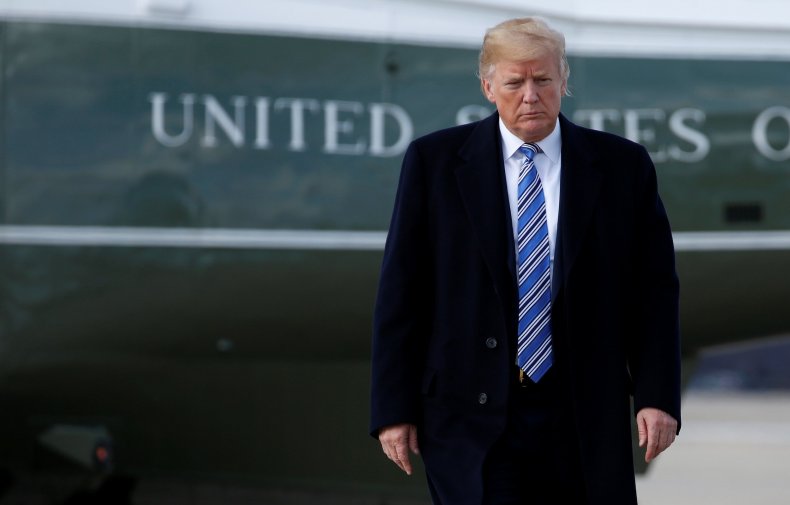 "Too often, however, the victims of assault remain silent. They may fear retribution from their offender, lack faith in the justice system, or have difficulty confronting pain associated with the traumatic experience."
After the release of the infamous Access Hollywood tape during the 2016 presidential campaign on which Trump boasted of grabbing women "by the pussy," 19 women have come forward to allege sexual misconduct by the former reality TV star.
He has denies the allegations, and claimed in a February tweet that some accusers took "money to make up stories about me."
On Friday, Trump declared, "We must make it as easy as possible for those who have suffered from sexual assault to alert the authorities."
The president has also in recent weeks faced accusations that he cheated on his wife, Melania, shortly after the birth of their son, with porn star Stormy Daniels.
Since Trump's inauguration a little over a year ago, the #MeToo movement has seen women across the world sharing stories of sexual assault, spotlighting the issue, and calling for tougher government to tackle it.
April has been sexual assault awareness month in the U.S. since 2001, with presidents George W. Bush and Barack Obama issuing presidential proclamations during the month to raise awareness of the issue.
Facing Sexual Misconduct Allegations, Trump Declares Sexual Assault Awareness Month | U.S.