President Donald Trump's latest news conference, his first public speaking engagement since prematurely announcing himself the winner of this year's election early Wednesday morning, was riddled with unsubstantiated accusations about voter fraud and miscounted results.
Among the statements under scrutiny following the president's Thursday night remarks were those related to elections officials in key battleground states where races have not yet been called. Trump specifically claimed election procedures in those states "are run, in all cases, by Democrats."
The Claim
Suggesting that the recent upturn in swing-state votes favoring Joe Biden were rooted in a Democratic plot to "steal" the presidency, Trump said that Democrats oversee election proceedings in states that continued to tabulate ballots Thursday night. At the time, those states were: Georgia, Nevada, North Carolina and Pennsylvania. The Associated Press previously called Arizona for Biden, although some have questioned whether the projection came too early.
Trump, a vocal opponent of expanded participation in voting by mail, suggested mail-in ballot procedures were "one-sided" and an "advantage of the Democrats" during his Thursday news conference. He claimed the influx of mail ballots cast across the country in 2020, a by-product of the new coronavirus pandemic, "whittled down" the votes supporting his re-election.
"In Georgia, I won by a lot, a lot, with a lead getting close to 300,000 votes on election night in Georgia," Trump claimed, before seeming to make reference to the rapidly narrowing gap between votes favoring him and votes favoring Biden. "The election apparatus in Georgia is run by Democrats," he concluded.
"There are states yet to be decided in the presidential race," Trump said earlier. "The voting apparatus of these states are run, in all cases, by Democrats. We were winning in all the key locations by a lot, actually, and then our numbers started miraculously getting whittled away."
The president also claimed that election officials overseeing ballot counting in Pennsylvania, where his campaign initiated several lawsuits to stop tabulation and invalidate certain votes, were "all part of a corrupt Democrat machine."
The Facts
In Georgia, Nevada and Pennsylvania, election operations are overseen by secretaries of state. Georgia's Secretary of State, Brad Raffensperger, is a Republican, as is Nevada Secretary of State Barbara Cegavske, while Pennsylvania Secretary of State Kathy Boockvar is affiliated with the Democratic Party. North Carolina's election proceedings are overseen by the State Board of Elections.
Preliminary ballot counts in states like Georgia, Michigan and Pennsylvania showed Trump leading his Democratic opponent. However, as elections officials continued to receive, tabulate and tally large volumes of mail-in ballots, which registered Democrats across the U.S. used to cast votes remotely to a much greater extent than Republicans, Trump's leads gradually began to diminish.
The Associated Press called Michigan for Biden on Wednesday, and, by Thursday night, data showed both candidates essentially tied in Georgia and Pennsylvania. All three states are key battlegrounds, with Georgia's race proving surprisingly close despite the state's decades-long history of supporting Republican presidential candidates.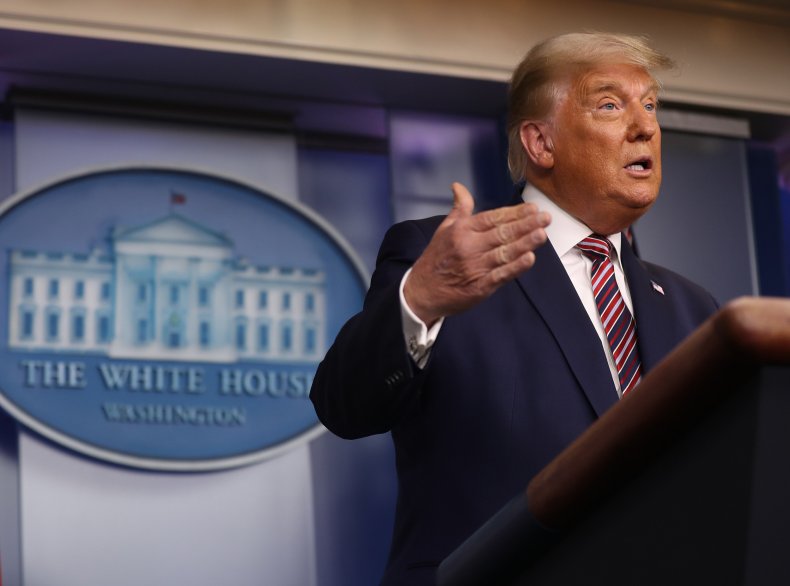 The Ruling
False.
The secretaries of state in Georgia and Nevada, who oversee elections, are both Republicans. Of states where results of the presidential race had not been called as of Thursday night, only Pennsylvania's election proceedings are overseen by a Democratic official.