Fact Check: Is Asking Someone If They Are Vaccinated a HIPAA Violation?
Marjorie Taylor Greene, a Republican lawmaker from Georgia, refused to disclose her COVID vaccination status on Tuesday after a reporter asked her about it at a press conference.
Greene was recently suspended from Twitter for spreading misinformation about COVID vaccines and the disease on the social network.
Her refusal to discuss her vaccine status comes as some private businesses in the U.S. are asking customers about their vaccine status, as the lifting of mask mandates in most settings applies only to fully-vaccinated people, according to CDC guidelines.
The Claim
When Greene was asked by a reporter about her vaccine status, she refused to answer the question, calling it "a violation of my HIPAA rights."
On July 20 she said: "With HIPAA rights, we don't have to reveal our medical records and that also involves our vaccine records."
Greene has made similar claims in the past. In May, she tweeted: "Vax records, along with ALL medical records are private due to HIPPA rights."
The Facts
HIPAA is a federal law that aims to protect citizen privacy by restricting how health information can be disclosed. It also provides right of access to one's own health records.
One aspect of HIPAA is the Privacy Rule. The basic principle is that protected health information (PHI) cannot be disclosed by organizations that the rule applies to unless the rule permits it, or unless the protected citizen authorizes it.
Protected health information is defined as any data that can identify someone and is related to an individual's past, present or future physical or mental health or condition; the provision of health care to the individual; or payment for the provision of that health care to the individual.
There are two points to consider when answering whether Greene's claim is false. One is that HIPAA rules only apply to certain health care entities, and not to everyone. Entities that must follow HIPAA rules include health plan providers and health care providers as well as associates of such businesses.
Employers, most law enforcement agencies, and most schools are not required to follow HIPAA laws, according to the U.S. Department of Health & Human Services (HHS).
The second point is that HIPAA puts control in the hands of people whose health information is being discussed. This means that individuals can decide whether or not to disclose their health information if asked, and simply being asked is not necessarily a violation of HIPAA.
Newsweek has contacted Greene, the CDC, and HHS for comment.
A CDC spokesperson told Reuters in May for a fact-check article on whether businesses asking for COVID-19 vaccine status are violating HIPAA: "Individuals may choose whether to provide the vaccination card to anyone who asks to see it." The spokesperson said that private businesses are within their rights to ask for vaccination status.
The Ruling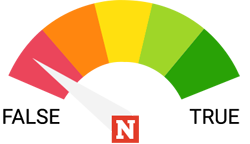 False.
Greene's claim that being asked about her vaccination status was a violation of her HIPAA rights is false.
HIPAA rules prevent certain entities from improperly disclosing your health information. The rules do not mean that no one can ask you about your health information.
FACT CHECK BY NEWSWEEK