The generation of electricity in fission nuclear plants across the globe has long been a source of controversy.
One of the elements of nuclear power that causes the most intense debate is the disposal of waste generated by these processes.
A recent Twitter thread brought questions surrounding nuclear waste to light.
The Claim
Twitter user @Bent0916 claimed on September 6 that waste products generated as a by-product of electricity generation by nuclear power plants can be recycled.
The tweet was in response to a tweet claiming that nuclear power produces "the most toxic waste known to man and it never goes away."
The thread that the replies appeared under was started on Twitter by user @shoe0nhead, who had posted a meme about the use of nuclear power.
The tweet from @Bent0916 was liked around 2,300 times and received 25 retweets at time of writing.
The Facts
The World Nuclear Association (WNA) says that the electricity generated from nuclear reactors results in a small amount of waste that comes in three types, classified according to radioactivity: low, intermediate, and high-level.
Of these, light-level waste makes up 90 percent, while high-level waste—mostly spent fuel—accounts for 3 percent of nuclear waste.
Spent fuel refers to metal rods that contain small ceramic pellets of enriched uranium oxide. They go into the reactor solid and they come out solid.
The Office of Nuclear Energy states that after the fuel has been used in a nuclear reactor still retains about 90 percent of its potential energy "even after five years."
Countries such as China, Japan, and Russia are all currently using spent fuel to generate electricity, as well as several European countries, according to the WNA.
There are currently plans underway for advanced reactors that could utilize spent fuel in the future in the United States. According to the Office for Nuclear Energy, the U.S. does not recycle it at this time.
The WNA says that the fourth-generation fast neutron reactors of the future will not only use spent fuel from today's reactors but could also take advantage of large stockpiles of depleted uranium. This means that uranium mining could become much less significant for the nuclear power industry.
As well as being recycled, nuclear waste can either be placed in canisters and directly deposited in underground storage, which is then sealed with rock and clay, or can be immobilized by being mixed with glass—a process called vitrification.
The Ruling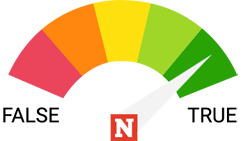 FACT CHECK BY NEWSWEEK
True.
Spent nuclear waste can be recycled and used as an energy resource.
Several countries around the world are using spent fuel to generate electricity.
Plans to develop technology which could be used to do so in the U.S. are underway.