The Centers for Disease Control and Prevention (CDC) has come under intense scrutiny for its work during the COVID-19 pandemic.
The Claim
Hurricane preparation guidance from the CDC was called into question for purportedly including advice that people should get the COVID vaccine.
Matt Walsh, who hosts The Matt Walsh Show podcast, tweeted: "Not a joke. The CDC says the first thing you should do to prepare for a hurricane is get the COVID vaccine. Apparently the vaccine protects against hurricanes now. It truly is a wonder drug."
And Rep. Jim Jordan (R-OH) retweeted this post and wrote: "What's next? The CDC and Joe Biden telling Americans trapped in Afghanistan that they can't evacuate unless they're vaccinated and wearing a mask?"
The Facts
On the CDC website, there is a page titled "Preparing for a Hurricane or Tropical Storm" from its National Center for Environmental Health (NCEH).
The NCEH is part of the CDC and "plans, directs, and coordinates a program to protect the American people from environmental hazards."
A page describing its work states: "We promote a healthy environment and prevent premature death, avoidable illness and disability caused by non-infectious, non-occupational environmental and related factors.
"We are especially committed to safeguarding the health of vulnerable populations—such as children, the elderly, and people with disabilities—from certain environmental hazards."
A screengrab of the preparing for a hurricane page shared by Walsh is authentic. On the page, it says "follow these important hurricane preparedness tips from CDC" ahead of a list of bullet points.
The first of these is simply "prepare for a hurricane" and urges people to "take basic steps now to ensure your safety should a storm hit."
The second bullet point states: "Get a COVID-19 vaccine as soon as you can. COVID-19 vaccines help protect you from getting sick or severely ill with COVID-19 and may also help protect people around you."
It mirrors CDC guidance on a page focused on preparing for hurricanes amid the COVID-19 pandemic.
This states: "Planning for hurricane season and other potential disasters can be stressful, and because the 2021 hurricane season comes during the coronavirus disease 2019 (COVID-19) pandemic, it may be especially so."
The CDC has a section dedicated to preparing for natural disasters and severe weather—which can damage and disrupt critical infrastructure, such as hospitals—during the pandemic.
President Joe Biden previously encouraged people in areas potentially at risk from hurricanes to get vaccinated in remarks made on August 10. The vaccines substantially reduce the risk of serious illness or death from COVID.
"Let me be clear: If you're in a state where hurricanes often strike—like Florida or the Gulf Coast or into Texas—a vital part of preparing for hurricane season is to get vaccinated now," Biden said.
"Everything is more complicated if you're not vaccinated and a hurricane or a natural disaster hits. If you wind up having to evacuate, if you wind up having to stay in a shelter, you don't want to add COVID-19 to the list of dangers that you're going to be confronting."
A CDC spokesperson told Newsweek: "Access to safe shelter from disasters is critical even during community spread of COVID-19 therefore, shelters should accept all people seeking safety regardless of vaccination status.
"Risk of SARS-CoV-2 infection in a congregate shelter is lower for fully vaccinated people. However, precautions should still be taken as transmission risk in these settings is higher and likely increases with the number of unvaccinated people present.
"Thus, fully vaccinated shelter residents should continue to follow all guidance for these settings including wearing masks correctly, maintaining physical distance (at least 6 feet), covering coughs and sneezes, and washing hands frequently.
"Hotels/dormitories and small shelters (fewer than 50 residents) should be prioritized over larger shelters. Large congregate shelters should be a last resort."
A spokesperson for the NCEH further expanded on reasons for recommending the vaccine as part of hurricane preparedness.
"During a hurricane, you may need to evacuate your home and possibly stay in a public disaster shelter. These shelters are often crowded, making it easier for COVID-19 to spread. Even if you don't stay in a public disaster shelter, you could still find yourself on the road or staying with family or friends, where you could expose yourself or others to COVID-19. Being fully vaccinated ahead of time can help reduce the spread of COVID-19 in any of these situations and reduce your own personal risk of serious illness if you do get sick.
"Severe COVID-19 outbreaks are happening across the country. A number of hospitals are already overwhelmed, and a hurricane or other natural disaster could make it harder to gain access to the healthcare you might need if you did get severely ill with COVID-19. Being fully vaccinated can reduce the risk of severe illness and hospitalization from COVID-19 so you do not find yourself in a situation where you cannot receive the care you need.
"Lastly, people experiencing a natural disaster during the COVID-19 pandemic are dealing with two disasters at the same time. This can be extremely stressful; you don't want to have to worry about getting severely sick with COVID-19 while trying to protect yourself and your loved ones from a hurricane. Taking actions to prepare, such as having a plan, preparing supplies in advance, and getting vaccination out of the way, can reduce stress by allowing us to control the things we can do to protect ourselves and our families."
The Ruling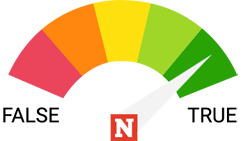 True.
FACT CHECK BY NEWSWEEK
It is true that guidance from the CDC's National Center for Environmental Health (NCEH) encourages getting vaccinated as part of a hurricane preparedness plan.
The CDC states that preparing for hurricane season and other potential disasters can be stressful and suggests the COVID-19 pandemic could make these situations worse.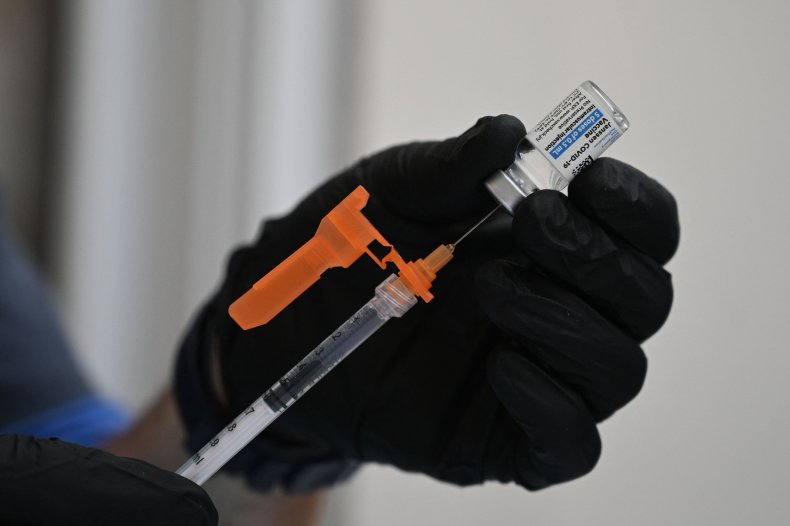 Update 08/25/21, 2:50 a.m. ET: This article has been updated with a comment from a CDC spokesperson.
Update 08/26/21, 11:00 a.m. ET: This article has been updated with a comment from a NCEH spokesperson.