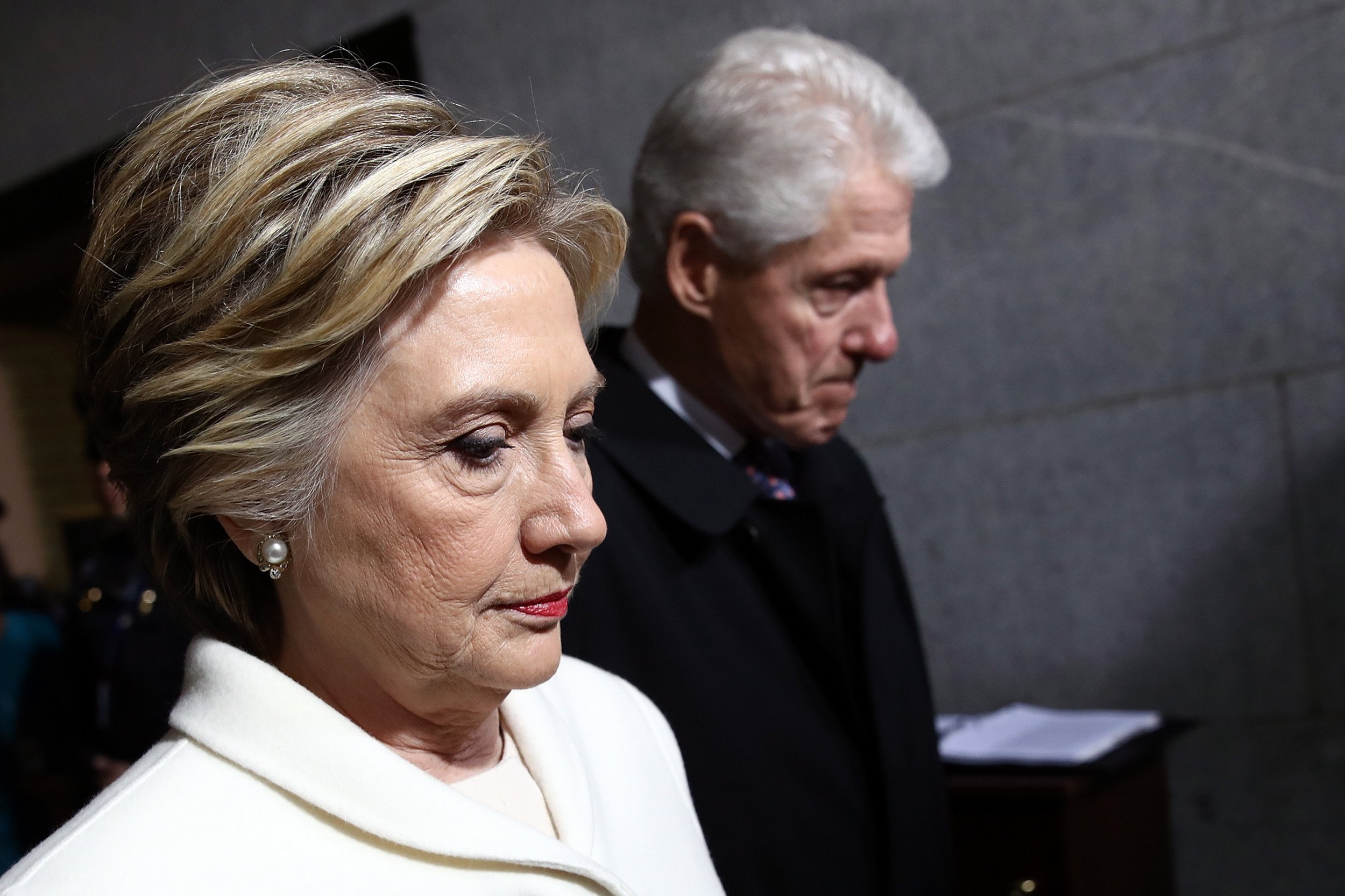 President Donald Trump kicked off Thursday with a series of tweets that all but accused Hillary and Bill Clinton of corruption and accepting of millions of dollars from Russia. He also slammed his predecessor, Barack Obama, for knowing about a deal that gave a Russian state-run company control of 20 percent of the uranium in the United States, but not shutting it down.
".@foxandfriends "Russia sent millions to Clinton Foundation," the president tweeted quoting the morning program.
That tweet followed another that accused the mainstream media of not covering Clinton and Obama's alleged role in the Russian nuclear deal, despite widespread coverage, including by Newsweek.
As is the often the case, the president is stretching the truth about the Clinton Foundation and money it received:
Did the Clinton Foundation receive money from Russia?
The crux of the president's allegations stems from Russian atomic energy agency Rosatum and its majority-stake acquisition of Uranium One, which had mines in the U.S., in 2010.
A major Clinton Foundation donor named Frank Giustra previously owned a mining company called UrAsia and merged with Uranium One in 2007. But he also sold his stake in the company during Clinton's presidential campaign in 2008, though, prior to Obama's eventual victory for the Democratic Party's nomination, according to The Washington Post.
Rosatum began buying up shares of Uranium One in 2009 and eventually moved for a majority stake in 2010, which required approval from the Committee on Foreign Investment of the United States, or CFIUS, and the Nuclear Regulatory Commission.
CFIUS is comprised of representatives of nine government agencies, including Defense, Homeland Security, Justice and State, which Clinton headed from 2009 to 2013. The deal was approved, and Clinton could have objected, but officials privy to the deal have repeatedly stated that Clinton and other secretaries of state typically did not delve into CFIUS deals, which are usually handled below the top levels.
The main question is: At the time of the deal's consummation, did the Clinton Foundation and the former president himself, receive money from the Russians to grease the wheels for the deal?
Bill Clinton did receive $500,000 to deliver a speech at a Russian bank that was promoting Uranium One stock, according to The New York Times, and the company's chairman donated $2.35 million to the foundation in four installments as Uranium One was being acquired by Rosatum between 2009 and 2013.
All told, $145 million went to the Clinton Foundation from those linked to Uranium One and UrAsia, but it went to the charity organization and not the Clinton family. Furthermore, most of those donations occurred before and during Hillary Clinton's 2008 campaign, according to The Post.
Assessment: Yes, the foundation received money and Bill Clinton was paid to give a speech, but there's no evidence the Clintons were paid by Russians to push through the uranium deal.