Fact Check: Was Cop Promoted Then Fired After Falsely Claiming He Is Black?
The Miami Police Department on Tuesday announced that Capt. Javier Ortiz has been fired.
Ortiz, an 18-year veteran of the department who has been mired in numerous controversies, was terminated by Miami Police Chief Manny Morales.
"Any member of the Miami Police Department who does not carry out the department's mission is unworthy of serving the residents and stakeholders they vowed to uphold as a sworn member of the police department," Morales said in a statement to Newsweek.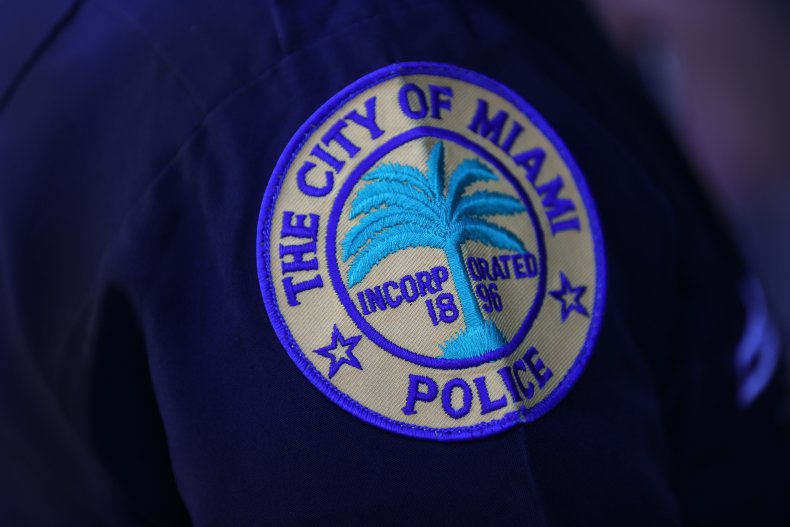 The Claim
Some tweets and videos from September 14, 2022, claim Morales suggested Ortiz's firing followed job promotions after he falsely claimed to be Black.
"Controversial @MiamiPD Captain Javier Ortiz fired following years of misconduct allegations, costing taxpayers hundreds of thousands of dollars in abuse lawsuits, and getting promoted after falsely claiming he's Black," the Because Miami Twitter account wrote in a tweet.
The Facts
At a City Commission meeting in January 2020, members of Miami's largest Black police association accused then-chief Jorge Colina of ignoring their allegations of racial discrimination in the department, the Miami Herald reported at the time.
One of the Miami Community Police Benevolent Association's complaints involved Ortiz. The association presented documents that showed Ortiz had marked "white Hispanic" on his initial application to become an officer in Miami.
But years later, he had listed his race as "black of African-American (non-Hispanic)" on exams to qualify for promotions. He was promoted to lieutenant in 2014 and captain in 2017, The Washington Post reported.
The union said many Black officers were offended by the switch.
Ortiz, who is a former president of the Fraternal Order of Police, had indeed defended himself at the meeting by saying he is Black.
"I'm a Black male," Ortiz said. "Yes, I am. And I am not Hispanic. I was born in this country. That's how I feel."
Commissioner Keon Hardemon, the city's lone Black commissioner, then asked what Ortiz had marked on his initial application to be a police officer in Miami.
"I think I put white male," Ortiz appeared to admit.
"When did you have this coming-to-God moment that you were Black?" Commissioner Joe Carollo then asked. "When did God tell you that?"
Ortiz launched into an explanation of the "one-drop rule," referencing Jim Crow laws that held any person with Black ancestry is considered Black.
"I learned there are people in my family that are mixed and that are Black," Ortiz said. "And if you know anything about the 'one-drop rule', which started in the 20th century, which is what identifies and defines what a Black male is, or a Negro, you would know if you have one drop of Black in you, you are considered Black."
Ortiz was suspended days later with pay. He was back in uniform a year later, but was suspended once again in October 2021 amid an internal affairs investigation and two lawsuits.
However, Ortiz's termination on Tuesday was in connection with improper overtime approval. A police oversight panel had recently recommended that Ortiz be fired because he had sergeants under his command approving his overtime, but a disciplinary board voted unanimously to exonerate him.
A dismissal report, reviewed by Newsweek, said the police department's Internal Affairs section was made aware that Ortiz allegedly worked an excessive amount of hours. The investigation looked into an allegation of improper procedure and cleared Ortiz.
Additional policy violations were discovered during the investigation, the report said, about Ortiz submitting overtime slips to supervisors of lower rank, failing to supervise by allowing motor sergeants to approve each other's overtime slips, and failing too keep his superiors informed of his hours worked.
The report said Ortiz's record included 52 citizen complaints, 20 use-of-force complaints, and two administrative complaints. It said he had been relieved of duty three times.
"Your actions and complete disregard of departmental policies and procedures have brought discredit upon yourself and the Miami Police," Morales wrote in the report.
"Furthermore, the behavior outlined in the sum of the complaints filed against you speaks to your failure to maintain a good moral character as a sworn law enforcement officer and can no longer be tolerated."
He added: "In addition, despite the failures of the Internal Affairs Section to timely and properly investigate each complaint in the past, the continuous complaints filed against you for your misconduct, disparate manner of policing African-Americans in our community, and number of excessive force complaints irrefutably reflects your moral character and goes against the core values of our agency."
The Ruling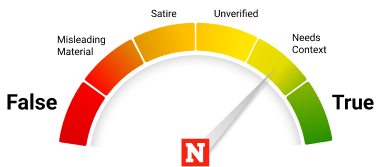 Needs Context.
While it is true that an MPD officer had been promoted, had falsely claimed to be Black, and had recently been fired, there's no proven connection between these threads, so the story requires more context.
Video footage from the City Commission meeting does show Ortiz claiming to be Black. He also admitted to listing "white Hispanic" on his initial application to become a police officer in Miami.
While he was indeed suspended after that meeting, he wasn't "fired" and was in fact later reinstated.
His recent dismissal was connected to improper overtime approval, according to the dismissal report seen by Newsweek. Further to that, the city's police chief said it was also based on his pattern of behavior and "failure to maintain a good moral character as a sworn law enforcement officer."
FACT CHECK BY NEWSWEEK