Fact Check: Did Biden Admit Ukraine Will Have to Cede Territory to Russia?
Claims that U.S. President Joe Biden "admitted" Ukraine will have to give up some of its land in negotiations with Russia have spread online over the past week, often interwoven with existing false narratives about the country's future and sovereignty.
The Claim
A number of social media posts on Twitter, Telegram, and YouTube amplified the claim that Biden expects Ukraine to cede territory to Russia, with some citing a New York Post article headline or a screenshot of the same article as proof.
"Biden ADMITS Ukraine Will Have To Cede Territory To Russia," said the caption of The Jimmy Dore Show video that received nearly 8,000 likes and more than 100,000 views since its publication on June 5.
In the video, Dore insists that the Donbas region will "be either independent or given to Russia," before the caption of the Post article crops up in the left corner, with the host claiming that "Joe Biden agrees with us."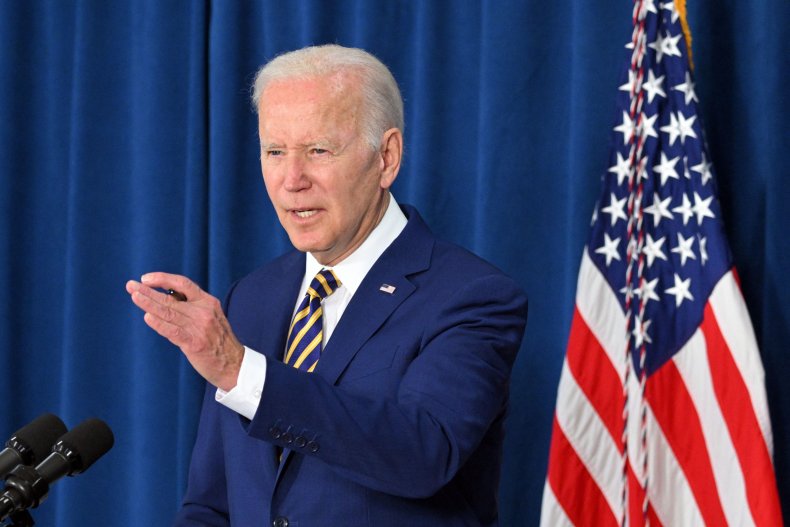 Other social media repeated the claim.
"Why is Biden all of a sudden conceding that Ukraine needs to give up territory to Russia in a negotiated settlement? I thought Ukraine was winning as the media been telling me!! Or maybe the media has been lying about this war from the get go?" a tweet with more than 400 interactions said.
The Facts
The New York Post article headline, along with posts using the screengrab of the piece, are misleading: Biden did not in fact make any such admission.
Biden's purported views on Ukraine's future appear to have been sourced in part from his interaction with a journalist after delivering remarks on May's Jobs Report on June 3, 2022.
In that exchange, which is available in full on the White House website, the president is asked if "Ukraine would have to cede territory to achieve some peace."
"From the beginning, I've said and I've been—not everyone has agreed with me—nothing about Ukraine without Ukraine. It's their territory. I'm not going to tell them what they should and shouldn't do," Biden said in response.
The grain of truth in the claim comes from his next line, where he admits that a negotiated settlement could follow, but does not specify whether it would involve giving up land.
"But it appears to me that, at some point along the line, there's going to have to be a negotiated settlement here. And what that entails, I don't know. I don't think anybody knows at the time," Biden said.
"But in the meantime, we're going to continue to put the—the Ukrainians in a position where they can defend themselves."
Notably, Biden's statements were cited accurately in the New York Post article, but its headline was weaponized by some social media users to twist the meaning of his response.
Biden's answer was also fairly in line with the administration's long-term position on the Ukraine-Russia conflict and America's role in any future negotiations. In March 2022 Biden, replying to a nearly identical question, gave reporters a similar answer.
"That is a total judgment based on Ukraine. 'Nothing about Ukraine without Ukraine.' I don't believe that they're going to have to do that, but that's a judgment," Biden said.
"There's negotiations—that are discussions, I should say—that have taken place that I have not been part of, including Ukrainians. And it's—it's their judgment to make."
Some confusion also arose in the past week over Biden's op-ed about the conflict, published in The New York Times on May 31, 2022.
In the article, the president writes that while U.S. policy is to see a democratic, independent, sovereign, and prosperous Ukraine, he does not explicitly say 'within its internationally recognized borders,' which led some observers to assume that this point is negotiable from the U.S. perspective.
But that point, too, was addressed by the administration, with White House Press Secretary Karine Jean-Pierre calling on reporters not to "read into that in that way" and re-affirming America's support for Ukraine.
Newsweek has reached out to the White House press office and Jimmy Dore for comment.
The Ruling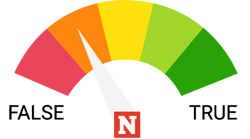 Mostly False.
No, Biden did not "admit" that Ukraine would have to give up its territories to Russia. The misleading claim is based on a grain of truth, which comes from Biden's statement expressing his belief that a "negotiated settlement" is likely at some point. But he does not mention giving up any land, nor does he steer away from the administration's existing stance of leaving questions of Ukraine's territorial integrity in the hands of Ukrainians.
FACT CHECK BY NEWSWEEK