Fact Check: Did CDC Lower Speech Standard for Children Because of Masking?
A discussion is raging on social media regarding whether mask mandates and isolation as a result of COVID measures have caused the Centers for Disease Control and Prevention (CDC) to lower speech standards for children.
The Claim
Several social media users are misleadingly linking a recent CDC guidance update to face masks and other virus-countering restrictions introduced in the U.S. since the COVID pandemic began.
One of the accounts making the claim is that of the former athlete, author and producer Jennifer Sey. Sey, who has almost 55 thousand followers, wrote on Twitter: "This is dystopian. The CDC just lowered the standard for speech in early childhood development.
"Instead of highlighting the harmful effects masking & social isolation have had on small children the CDC just lowered the bar. Presto! No impact!"
Sey's statement has been liked 13,500 times and shared almost 6,000 times. Another Twitter user going by the name of BowTieRanger wrote: "Instead of highlighting the harmful effects 😷s & lockdowns have had on children, the CDC just lowered the bar for milestones."
That tweet has been shared almost 14,000 times. But how accurate are these claims?
The Facts
The CDC has indeed revised its language development guidelines, but, as child neurologist and neurophysiologist Dan Friedman argues, this hasn't been done "quietly" and the changes are not the result of mask mandates or self-isolation arising from COVID restrictions.
In fact, he points out that changes are part of a 15-year-update on 2004 regulations and literature review performed in 2019 and published this month by the American Academy of Pediatrics.
Freedman told Newsweek: "Pediatrics paper offers a thorough explanation for why this is an update for the initial surveillance and screening milestones originally established in 2004."
Commenting on the changes on Twitter, child health advocate Dr. Shawna McCafferty wrote: "Its important to know the difference between surveillance, screening, and diagnosis. And that these changes affect ONLY surveillance, and began BEFORE the pandemic."
McCafferty added that the changes were necessary because old checklists were based on broadly accepted clinical opinion, but generally uncited, unvalidated and inconsistent. She says they left too much room for interpretation.

McCafferty continued: "Milestones were defined by what 50 percent of children should be able to do, arguably too low, as many clinicians adopted a 'wait and see' approach."
The child health specialist added that the old guidelines, which she says hadn't been updated in around twenty years, were assessed in light of the new scientific information collected in those two decades.
Senior Public Affairs Specialist at the CDC, Belsie González, told Newsweek: "The milestone revisions were in process for several years prior to the COVID-19 pandemic and are not related to the pandemic."
González added that the milestones were revised for three reasons:
To be able to offer a free milestone checklist for every age at which there is an American Academy of Pediatrics (AAP) recommended well-child health supervision visit between 2 months and 5 years, which meant adding the 15- and 30-month checklists.
To assign milestones to ages when most children, 75 percent or more, would be expected to exhibit them.
To address parents' and early childhood professionals' feedback that having very similar milestones across checklist ages was confusing.
He added: "CDC's milestones are not developmental screening tools; they were developed to promote developmental monitoring to encourage conversations between parents, doctors, and early childhood providers about child development."
The Ruling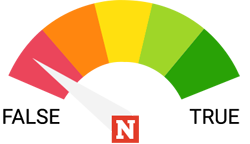 False.
The revision of language development guidelines by the CDC has indeed happened, but it is unrelated to COVID mask mandates.
Instead, the changes reflect advances made in the science of child development over the past two decades and the review that underpins them began three years ago.
FACT CHECK BY Newsweek