Fact Check: Did Congress Spend More on Ukraine Than U.S. Roads and Bridges?
Republican Congressman Thomas Massie has claimed on Twitter the federal government has spent more on Ukraine in the past six months than it has on road infrastructure annually.
Massie was one of 57 members of the House of Representatives who voted against the package, which was later blocked in the Senate by one dissenting vote from Senator Rand Paul. It is still widely expected to pass later this week.
The member for Kentucky took to Twitter to justify the grounds for his vote by comparing the U.S.' recent aid spend on Ukraine against its annual commitment to domestic infrastructure.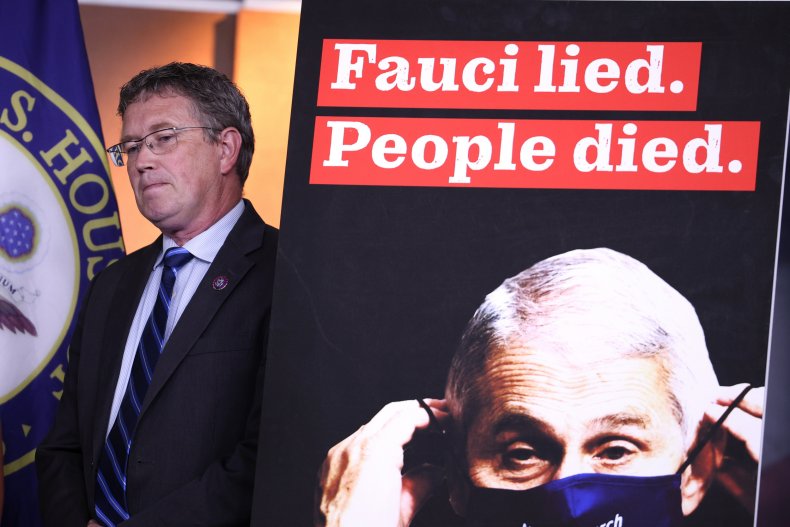 The Claim
House Rep Thomas Massie (R-KY) tweeted about his reasoning for voting against the $40 billion aid package for Ukraine on Tuesday, May 10.
In the tweet, Massie claimed that Congress had spent more on Ukraine in the past six months than it spends on U.S. road and bridges infrastructure annually.
In an emailed response to Newsweek, Massie clarified the tweet:
"The subject of my sentence is "Congress." "We" refers to that subject, and it's unambiguous because I am a member of Congress. In fact, I've been on the Transportation and Infrastructure Committee for almost a decade."
The Facts
The U.S. approved a $13.6 billion aid package in March 2022, including military and humanitarian aid worth $7.2 billion and $4.3 billion respectively. Not all of this funding has been dispersed to Ukraine.
If the vote for $39.8 billion passes in the Senate, the total aid going to Ukraine would thus amount to $53.4 billion.
When asked for comment, Mr Massie's office sent Newsweek budget documents containing a mixture of United States Department of Transportation realized and planned spending for 2019-2022.
A spokesman for Massie's office said average spending on roads for fiscal year 2019 and 2020 was $49.2 billion each year.
He added: "The enacted budget number for 2021 was $49.1 billion plus an additional $10 billion under Coronavirus Response and Relief Supplemental Appropriations.
"The 2021 enacted numbers are an upper bound and do not reflect the exact money spent (especially the $10 billion), but taken as the value for 2021, the historical 3 year average of federal money spent on roads and bridges has been $52.5 billion per year."
The spokesman said the $13.9 billion in aid for Ukraine and the proposed $40 billion would have come to $53.9 billion in total (though, as he pointed out, that does not include monies given toward other programs, such as defense spending in NATO countries near Ukraine).
Therefore, if the aid package does pass, as it is expected to, the total spend in Ukraine may surpass the annual federal spend on roads and bridges, making Massie's claim accurate at this point in time.
However, the claim does lack some crucial context, failing to mention where the majority of road infrastructure spending has come from historically.
USA Facts, which tracks government spending data, showed that in 2019, it was state and local governments who spent $191.1 billion on transportation and infrastructure, compared to $100.3 billion from the federal government.
Additionally, the federal government also made direct transfers to state and local projects, which in 2019 amounted to $68.8 billion.
Analysis also shows that local and state spending has surpassed federal spending for at least 40 years. The think tank Urban Institute estimated that in 2019, state and local governments spent $155 billion on highways and road funding, around three quarters of total spending on those areas.
It said this was paid for through motor fuel tax revenue, toll facilities, street construction and repair fees; these fund around 37% of the available budget, while the rest came from state, local and general funds and federal funds.
Although Massie is not wrong to highlight the levels of spending the federal government could commit towards roads and bridges, his statement does not fully inform his audience how U.S. citizens otherwise contribute to infrastructure spending via other routes.
Furthermore, the bipartisan infrastructure bill, which was passed in November 2021 committed another $110 billion over the next five years specifically toward repairing roads and bridges.
This is likely to lift the annual federal budget each year for these projects by billions of dollars. Incidentally, Massie voted against the infrastructure bill.
The Ruling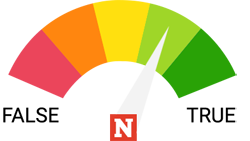 Mostly True.
Total money allocated by Congress to Ukraine is going to surpass the federal annual road and bridges budget when the Senate eventually approves the proposed $40 billion aid package. This would make Massie's statement mostly true, though it leaves out some important context, such as state and local level funding, some of which is also sourced from federal government contributions.
FACT CHECK BY NEWSWEEK