Following Joe Biden's projected victory in the 2020 presidential election, President Donald Trump has continued to make claims about widespread voter fraud, and that he in fact, won the election.
The Claim
On Thursday, Trump posted a tweet in all caps that read, "REPORT: DOMINION DELETED 2.7 MILLION TRUMP VOTES NATIONWIDE. DATA ANALYSIS FINDS 221,000 PENNSYLVANIA VOTES SWITCHED FROM PRESIDENT TRUMP TO BIDEN. 941,000 TRUMP VOTES DELETED. STATES USING DOMINION VOTING SYSTEMS SWITCHED 435,000 VOTES FROM TRUMP TO BIDEN," citing One America News Network (OAN).
As of 3:45 p.m. ET on Thursday, Trump's post had been retweeted more than 130,000 times and liked by more than 400,000 users.
The Facts
While Trump points out an error in voting in Pennsylvania, the Dominion software also was used in Michigan and Georgia.
In Michigan, two counties had issues with vote counts, but they were not caused by the Dominion software but were due to human error.
Michigan Secretary of State Jocelyn Benson disputed claims about the Dominion software causing errors in vote counting.
"Michigan's elections were conducted fairly, effectively and transparently and are an accurate reflection of the will of Michigan voters," she said in a statement. "The erroneous reporting of unofficial results from Antrim County was a result of accidental error on the part of the Antrim County Clerk. The equipment and software did not malfunction and all ballots were properly tabulated. However, the clerk accidentally did not update the software used to collect voting machine data and report unofficial results."
"The software did not cause a misallocation of votes; it was a result of user human error. Even when human error occurs, it is caught during county canvasses," the statement added.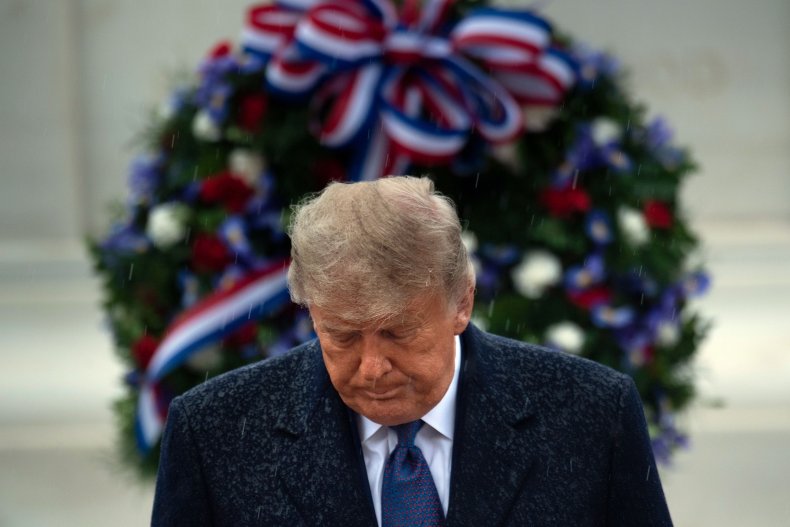 According to the New York Times, three Georgia counties also had issues with vote counts, but an error in the Dominion software did not change the actual vote count, and instead delayed reporting of vote tallies.
While speaking to the Times, Edward Perez, an election-technology expert at the OSET Institute, said that, "Many of the claims being asserted about Dominion and questionable voting technology is misinformation at best and, in many cases, they're outright disinformation."
"I'm not aware of any evidence of specific things or defects in Dominion software that would lead one to believe that votes had been recorded or counted incorrectly," Perez told the Times.
Dominion Voting Systems also has published its own fact check on claims about its systems, writing that there is, "No credible reports or evidence of any software issues exist."
Additionally, the Election Integrity Partnership, a group of research entities that is focused on preventing claims that attempt to undermine the election system, wrote in a Twitter thread that, "False claims have been circulating that Dominion Voting Systems is responsible for widespread election errors. There is no evidence to support these claims, which use isolated incidents to allege malfeasance."
The Ruling
False.
Despite Trump's claim, there has yet to be any evidence to show widespread voter fraud caused by Dominion Voting Systems, which is used in 28 states across the U.S.
Newsweek reached out to Trump's campaign and Dominion for comment but did not receive a response in time for publication.